Metal knows how to be a protagonist in interior design. Often a small detail is enough to offer that fascinating point of light or surface, capable of attracting attention. Interior designers know this well, and among Dallagnese's proposals it is never lacking.
Dallagnese offers metals in carefully selected finishes so that they never go out of style and stand out for sophistication.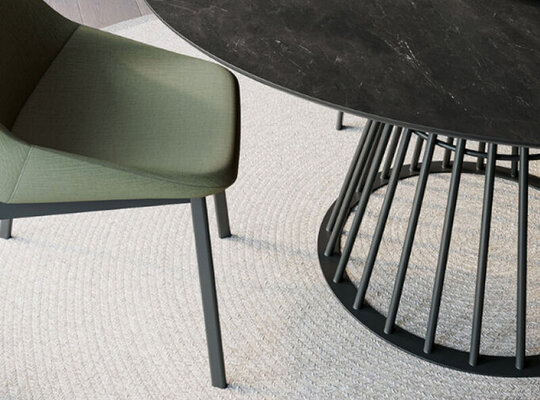 The versatility of metal means that Dallagnese's contemporary-designed furniture fits into modern settings or, in contrast, gives a touch of class or relevance in different settings-luxurious, vintage, rustic.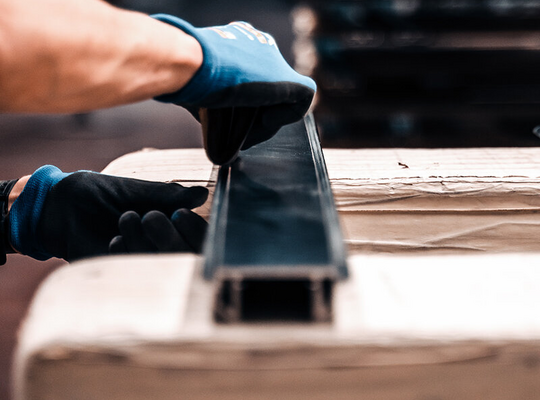 Metal is a versatile material because it is ductile and therefore lends itself well to the processing and needs of designers. It is hard, durable, easy to clean, and its quality is maintained over time.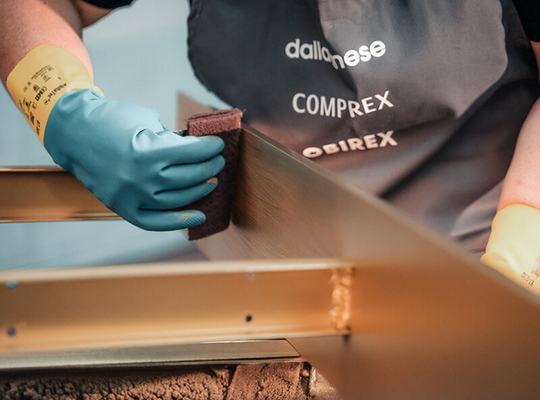 For routine cleaning, a soft cloth or microfiber sponge, warm water and a mild detergent will suffice. A brush with natural, gentle bristles is also useful. Avoid acidic and abrasive products in general.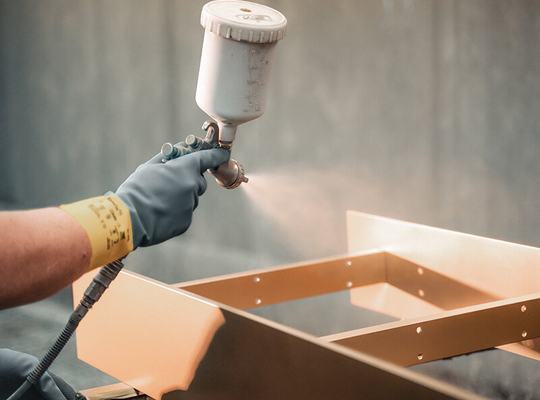 The metal parts are epoxy powder coated so as to create a well-distributed and durable covering film. Ecologically, they have the advantage of not requiring the use of solvents.
The finishes are chosen to add value to the design of Dallagnese metal products.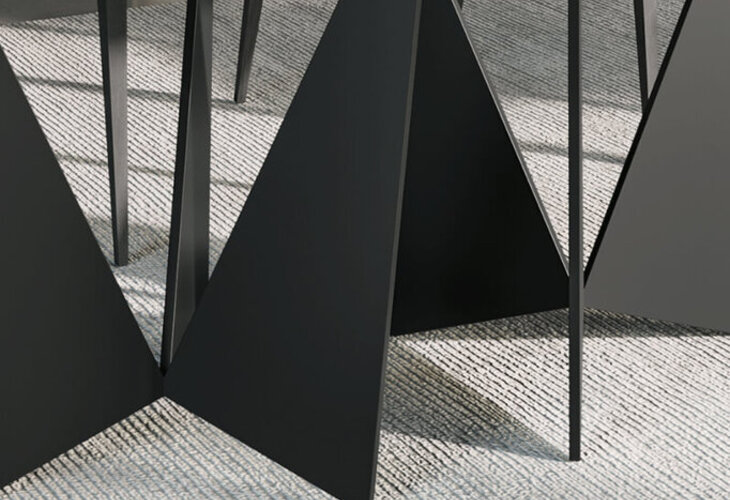 Download the finishes seen above. You will have them at your fingertips to make your furniture choices.