Preview Night Collection Dallagnese
Night Collection dresses the night area with contemporary refinement, based on balance. Let's get acquainted with it by means of beds Millerighe and Supernova.
The preview of Night collection, our brand new line of beds, bedroom sets and complements, took officialy place on 08th June during Fuorisalone at Milano Design Week 2022. It occurred as a garden party with our designers introducing their projects in a very informal way, while strolling and talking to guests.
It has been an amazing occasion: music, cocktails and finger food outdoors, as much as appreciated, couldn't detract the attention from Dallagnese furniture displayed inside the showroom! For such reasons, we can state that the preview was a real success. In order to recreate the same atmosphere, we hand the floor over to the designers and our President, Mr. Daniele Guizzo.
The development of the entire collection, among several news and some restyling, was coordinated by Art Director Matteo Zorzenoni. He involved a team of personality-wise designers, a strong feature clearly visible throughout the exposed furniture, characterized bystraight and soft lines, with a careful exploitation of selected materials and handcrafted manufacture based on tailor-made details.
Several new finishes have been introduced and the full range of materials is now completely refurbishedand available to be widely used across any room of your household. New options for bookcase Bamboo exhibited with a metal black structure and shelves and anodized brass details, a contrast stressed also by the backward LED lighting. New features also for table Koniko, displayed with a heat-treated oak base and Jasper moka matt gres, and extendible table Smooth, with glossy breche capraia gres top and charcoal oak base.
The proposals designed as a completion of Night collection encompass the whole range of the home office solutions and therefore are perfect to furnish also the living area.
Bed Millerighe by Federico Peri
It's characterized by an elegant headboard, partially composed by a boiserie panel, partially as a soft support. The wooden boiserie panel with fixed built-in night stands stick out for the striped carving, the so called canneté design, a streamlined effect that bestows the name to the bed itself. In the middle of the headboard there's a padded and comfortable supportthat outlines the straight and soft back cushions.
"Millerighe because of the aesthetics of the vertical grooving proposed on the wooden surface that extends also over the padded part, with a much wider pitch". Federico Peri
Bed Supernova by Signorotto+Partners
Supernova bed, designed by Signorotto+Partners study, is a revival of the 30's adorned with a contemporary taste. It stands for a clean and essential profile, metal legs with rounded tops, headboard with maxi cushions, bed frame and bedside table enhanced by the use of hard leather and real leather.
"Bed Supernova connects to the process started with the living area under the same project named Supenova. The design is minimal with metal legs and a separate bedroom set or simple storage compartment that turns by means of a pivot on two different position", Giulio Signorotto.
Besides integrated shelves, spare night stands are available as well. As a matter of fact, project Supernova includes a complete range of furnishingswith strorage units, toilette tables, armchair and pouf that can be mixed or appreciated as single pieces.
On the back of Supernova bed, at Fuorisalone, we also exhibited a preview of the next Wardrobe collection, with the boiserie closet proposal.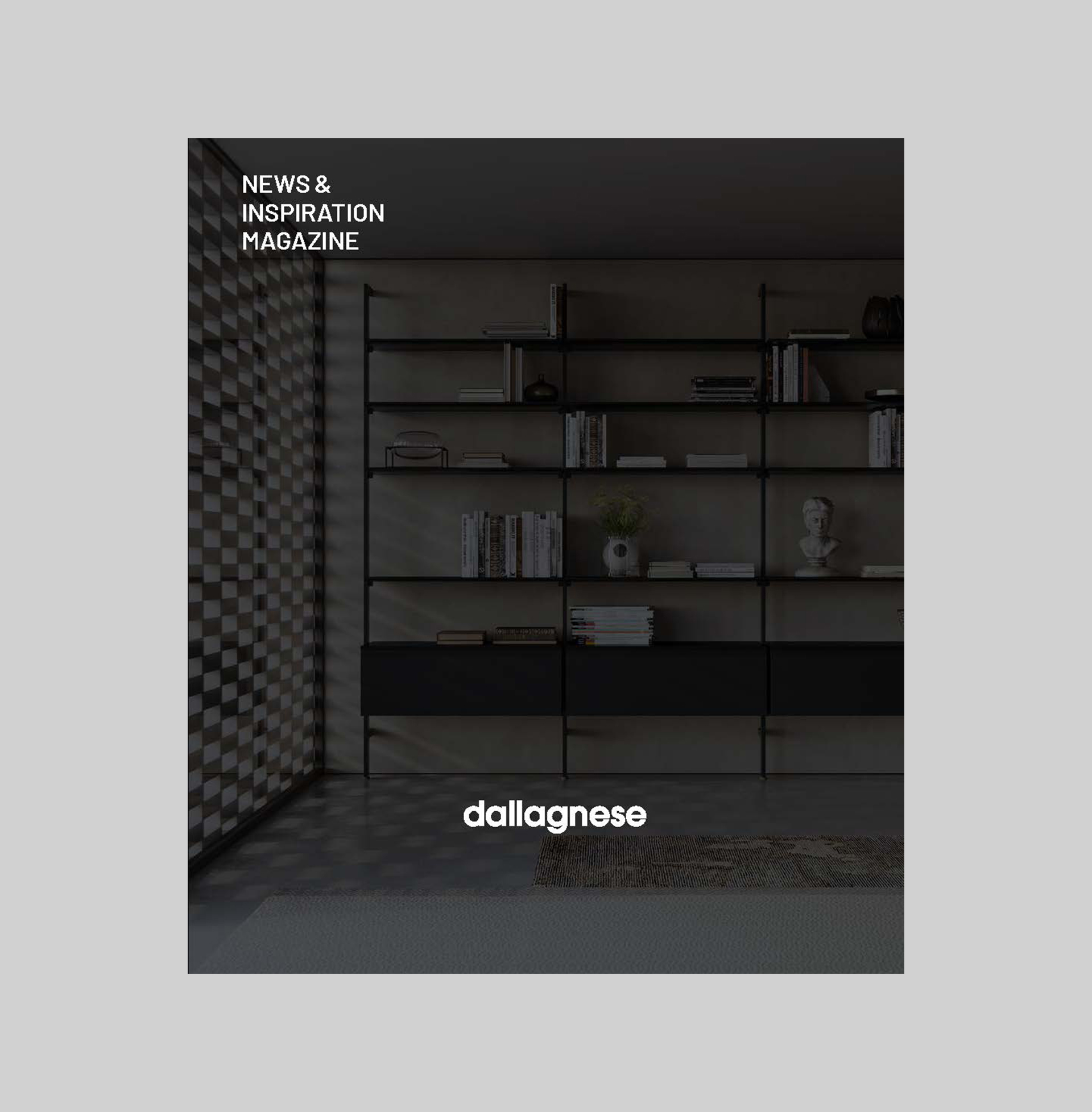 OUR MOST RECENT FURNITURE
Browse the latest News & Inspiration Magazine 2022 with suggestions for the day and night area