Hard leather, so refined and durable, is a perfect material for upholstering chairs and desks, as well as cabinets, coffee tables and sideboards. A hard leather piece of furniture contributes to a refined atmosphere, it can be interpreted in a thousand different styles and combined with metals, woods or natural stones.
Dallagnese carefully selects hard leather so that it is long-lasting and aesthetically pleasing and easy to maintain.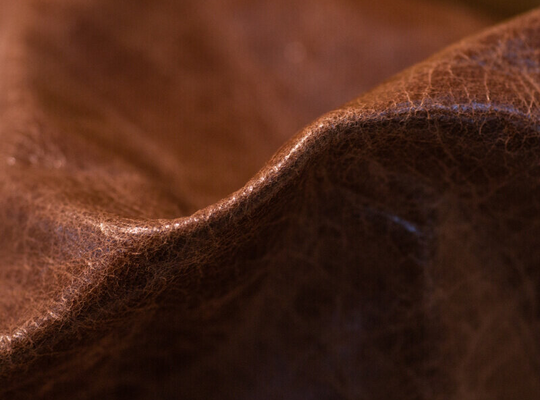 Hard leather is treated and coloured animal skin. It is soft, smooth to the touch and durable. It is characterized by a remarkable charm that increases over time because it is embellished with shades and that lived-in effect, full of charm.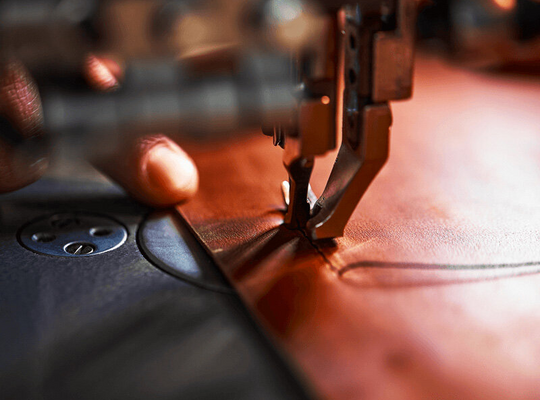 In the treatment of furniture hard leather, technology and some processes carried out by hand coexist. They give rise to impeccable curved contours and sinuous lines, special processing, refined visible stitching, and careful edge trimming.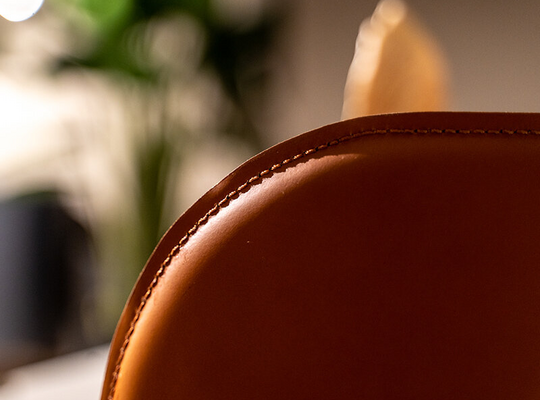 Dust the leather with a soft cloth and, once a month or as needed, you can clean it with Marseille soap diluted in warm water using a soft sponge. Dry carefully to avoid halos.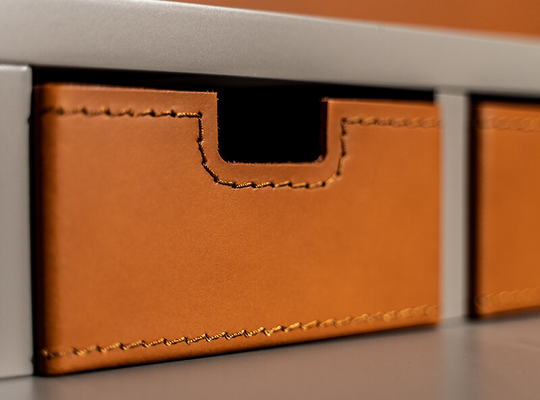 Your hard leather furnishings will stay looking their best if you avoid subjecting them to direct sunlight and major heat sources and if, at least once a year, you use specific creams and waxes to nourish them.
Precise finishing, visible stitching, hand trimming. Aesthetic perfection and sophisticated design.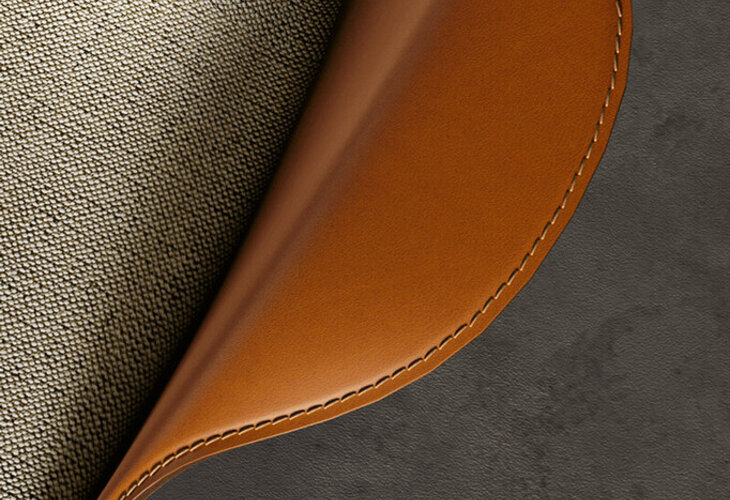 Hard leather is available in several colour finishes, chosen in neutral or basic shades that are always timeless and therefore easy to match.
Download the finishes seen above. You will have them at your fingertips to make your furniture choices.