The stoneware of countertops and inserts, which characterize a wide variety of Dallagnese products, is selected from trusted suppliers for its quality and great aesthetic appeal. Inspired by the veining and shading of natural marble and stone, it imparts a refined elegance to any furnishing project with the rich colour range available, glossy or matt.
The stoneware used by Dallagnese is sourced from suppliers who certify its quality and production with respect for nature.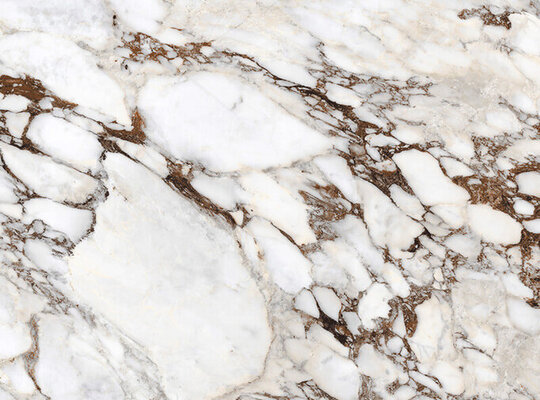 Stoneware is composed of clays and minerals, pressed into a uniform powder, spread, compacted and decorated on the surface. After firing at very high temperatures they become indivisible into a very durable material.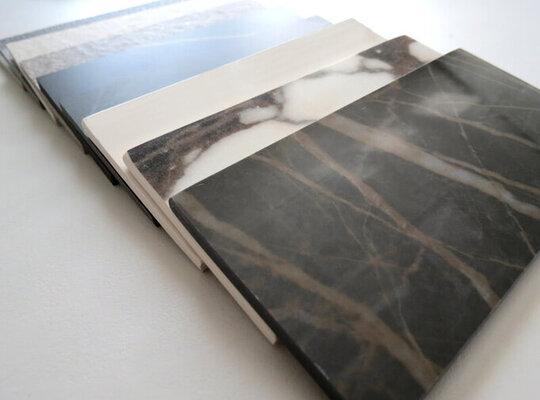 The aesthetic performance of glossy and matte finishes is very different. It influences the entire style. The former are perfect for furnishings that are the protagonists of the environments in which they are found. The matt versions are more understated, stone-like, to be discovered by touch.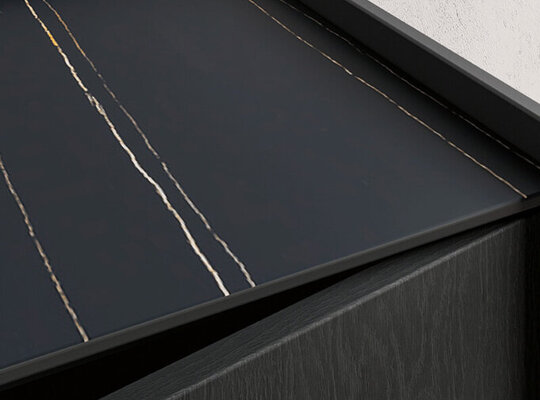 Cleaning stoneware requires only a soft cloth or sponge and warm water, at best a mild detergent, then moving on to thoroughly rinse and dry the surface.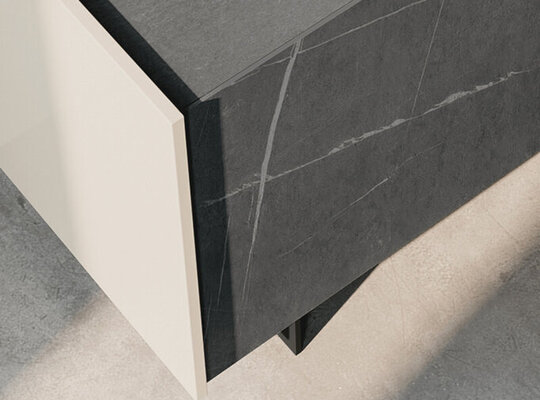 It is an environmentally sustainable material not only because it is composed of natural elements, but also because it is recyclable and, in the case of Dallagnese's suppliers, produced in an environmentally friendly way with sustainable and waste-free processes.
The refined aesthetics of stoneware selected by Dallagnese imparts a unique value to rooms.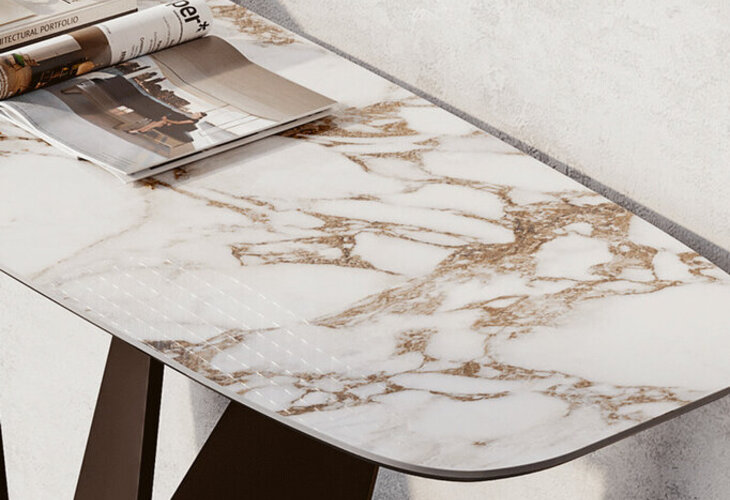 Discover matte and glossy stoneware finishes for decorating. They are always a stylish choice, in the detail of a mirror as in the wide top of a table.
Download the finishes seen above. You will have them at your fingertips to make your furniture choices.