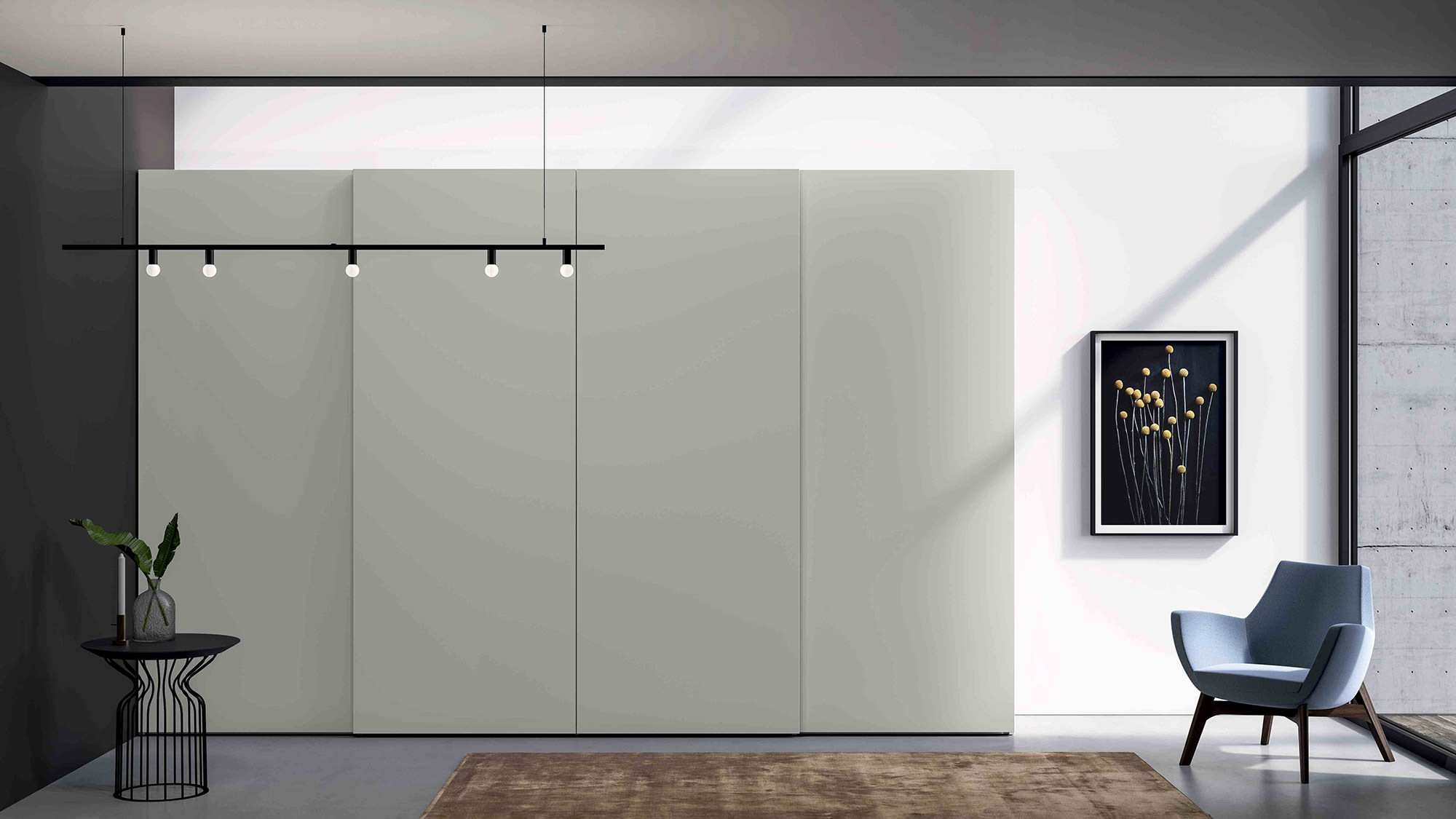 Wardrobe with sliding or coplanar door
Slide
The Slide closet has an essential sliding or coplanar door, with handles to be added as desired, and a rich range of wood finishes: essences, matte lacquers, glossy lacquers and special lacquers with cement or metal effect.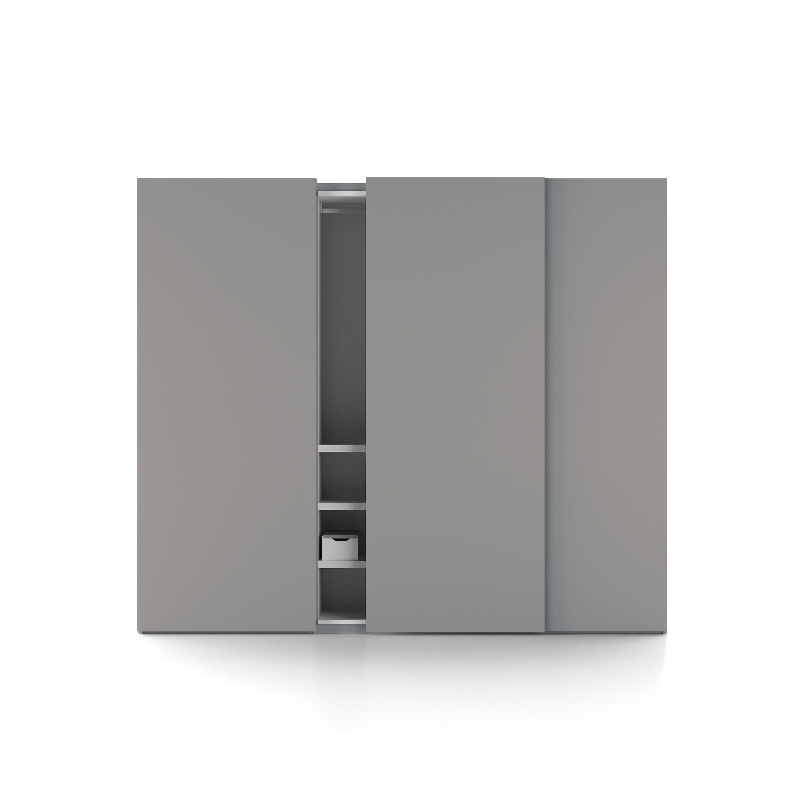 Slide wardrobe: simple outside, equipment-rich inside
Slide's sliding or coplanar door determines a simple, highly functional closet that can be accessorized as desired. Pictured is a choice of absolute essentiality with doors in light gray matt lacquer and Epsilon handles in brown metal, recessed on the door.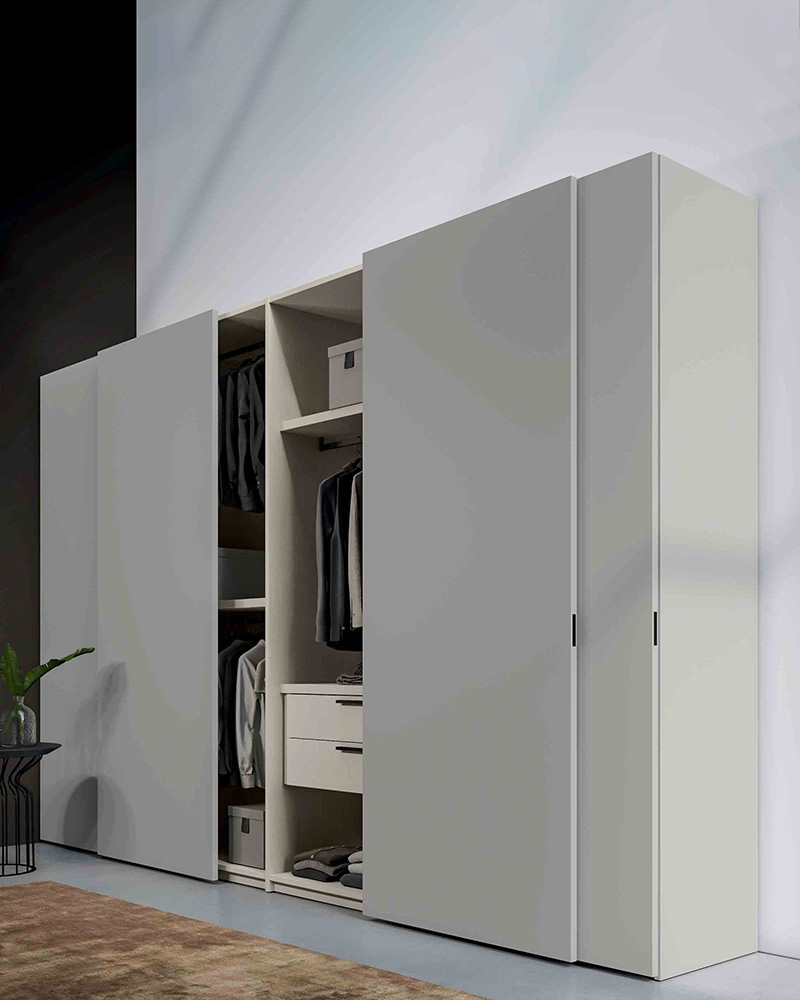 Functional interior for Slide closet to be customized among drawers, shelves, rasters, shoe racks and other accessories.
What are the finishes of your Slide wardrobe with sliding or coplanar door? What the handles? What the interior fittings?
More Dall'Agnese wardrobes with the same type of door