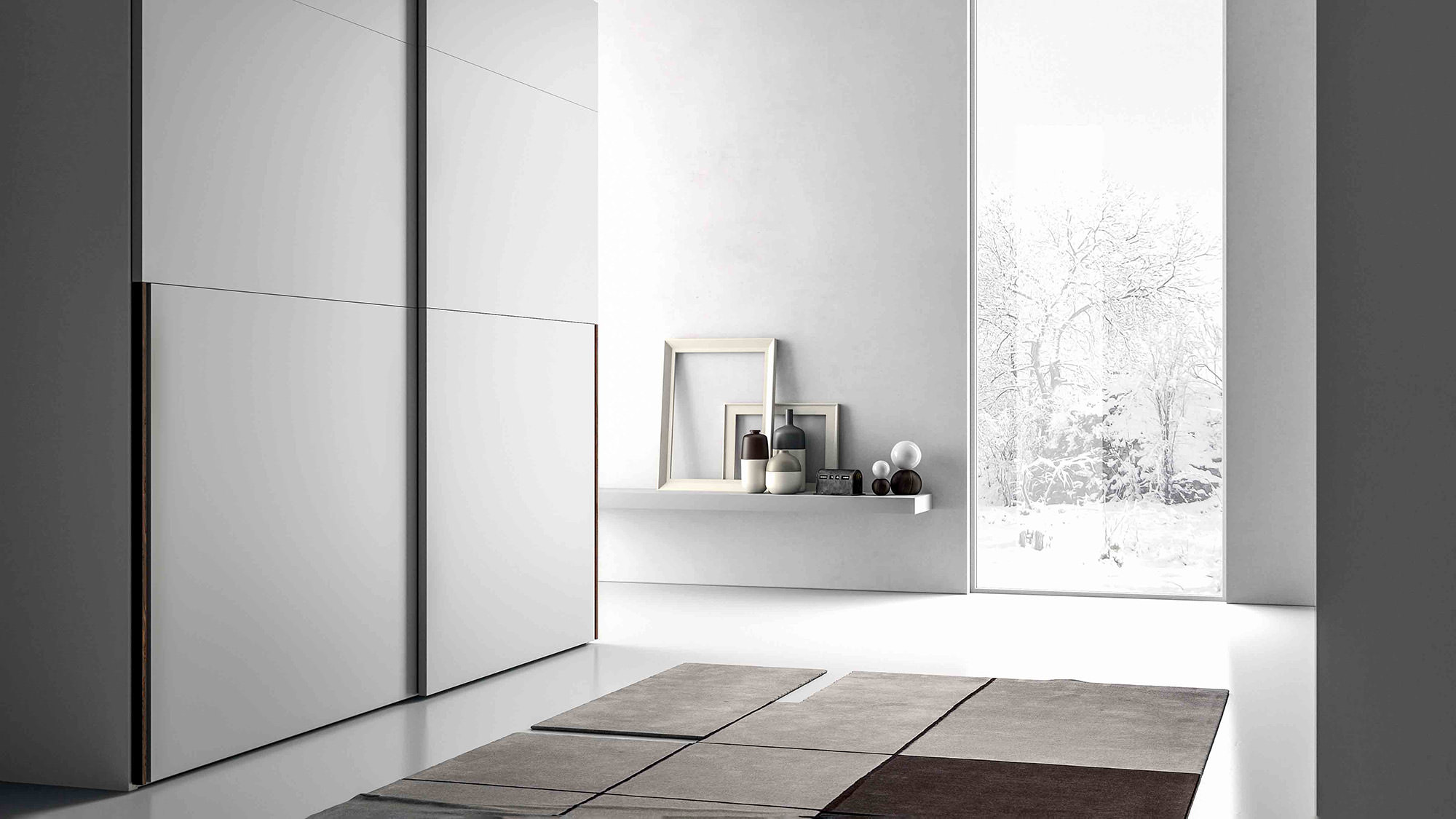 Wardrobe with sliding or coplanar door
Green
The Green coplanar or sliding door is composed of three overlapping panels, of different sizes, and has the handle integrated into the outer profile of the lower part. The latter can be chosen in wood essence or matte lacquer, in continuity or contrast with the door.
Green door in three panels
Complanar or sliding, the Green door makes its never mundane simplicity a stylistic hallmark. It is composed of three panels of different sizes that offer movement to its essentiality, to be emphasized at will with the integrated handle. In the picture, for example, the closet in white matt lacquer has a handle in heat-treated oak essence.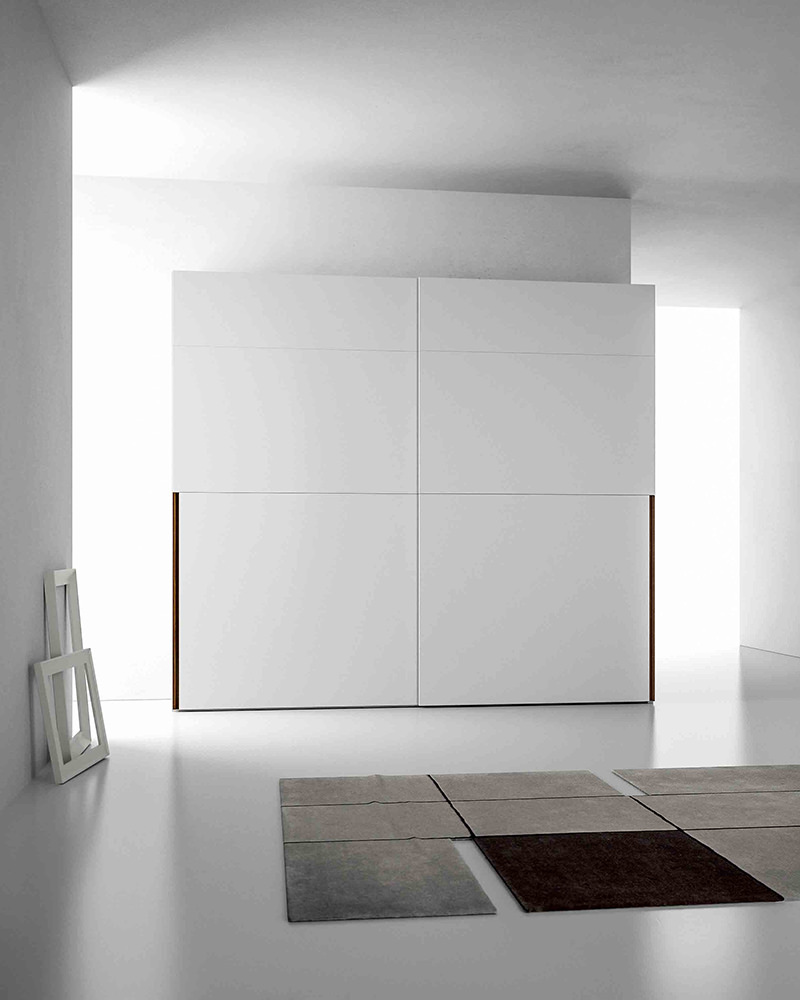 The Green door is composed of lightweight wood panels to be chosen in wood or lacquer finish, including metal and cement effects.
Discover now all the available finishes to customize your Green sliding or coplanar door closet.
More Dall'Agnese wardrobes with the same type of door