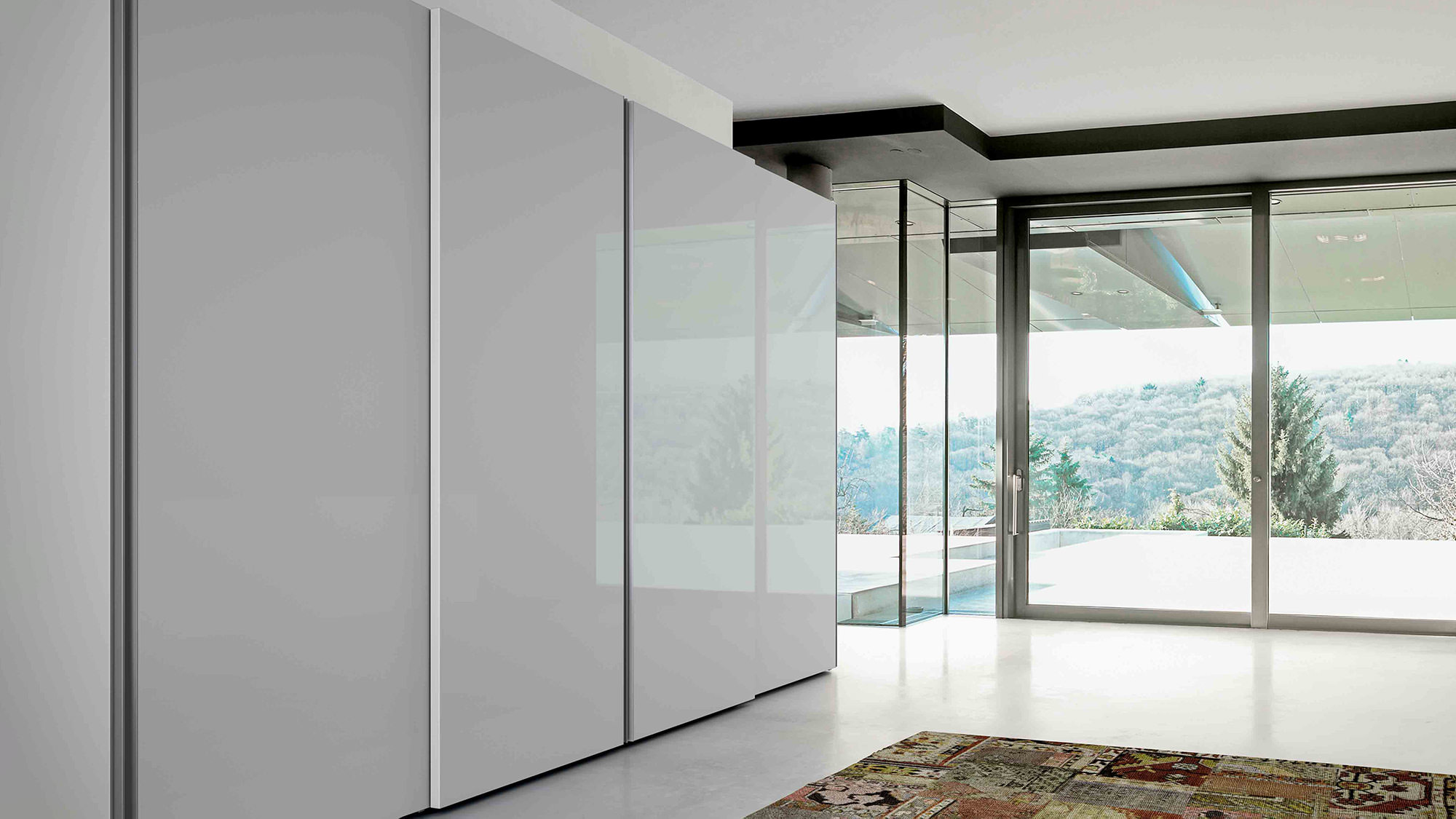 Wardrobe with sliding door
Tecno
You can customize inside and out the Tecno sliding door closet with integrated handle. A long groove profile to be lacquered in different matte shades and match the wood, matte lacquer, gloss and special door finishes. Interiors are customizable for both equipment and finishes.
Sliding door with integrated handle
The Tecno handle is inserted along the entire length of the door and is available in Dall'Agnese's range of matt lacquers. In the four-door sliding closet version, the groove opening is even more functional because it is both lateral and central. The closet in the picture has gloss white lacquered door and sides and the handle in the same finish, but matt.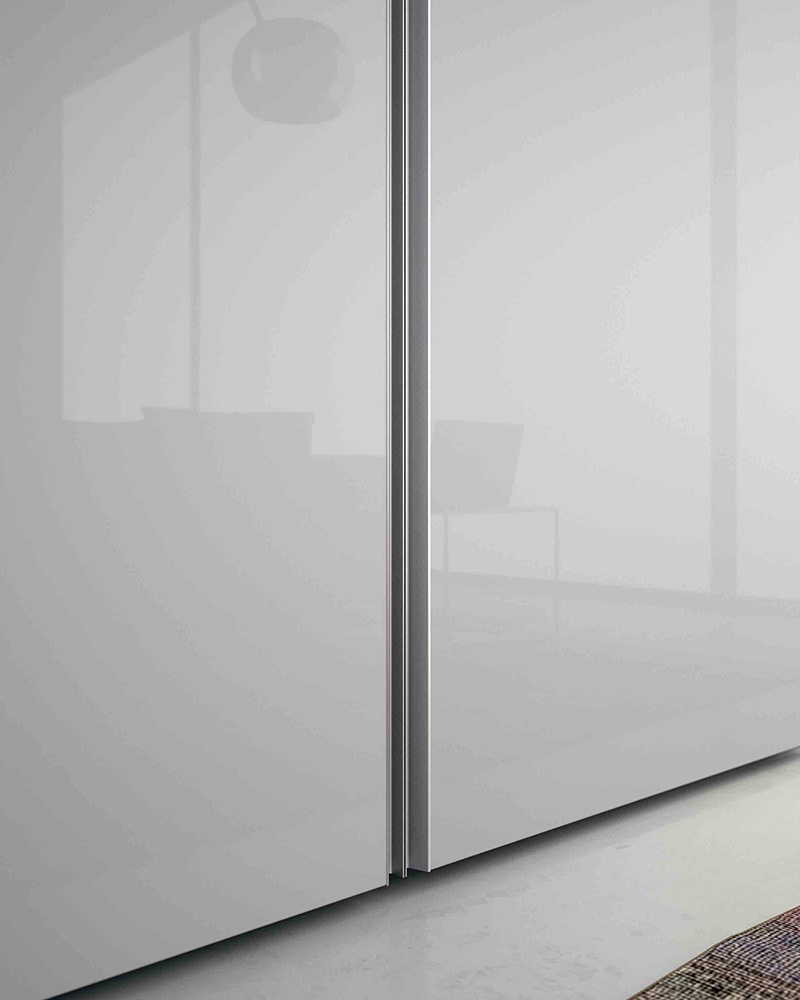 Sliding doors do not require large opening spaces and are thus functional in the bedroom and in any confined area, such as a hallway.
How will you customize your Tecno sliding door wardrobe? Start with the wood and lacquer finishes of the doors and the lacquers and textured finishes selected for the inside.
More wardrobes with sliding doors by Dall'Agnese