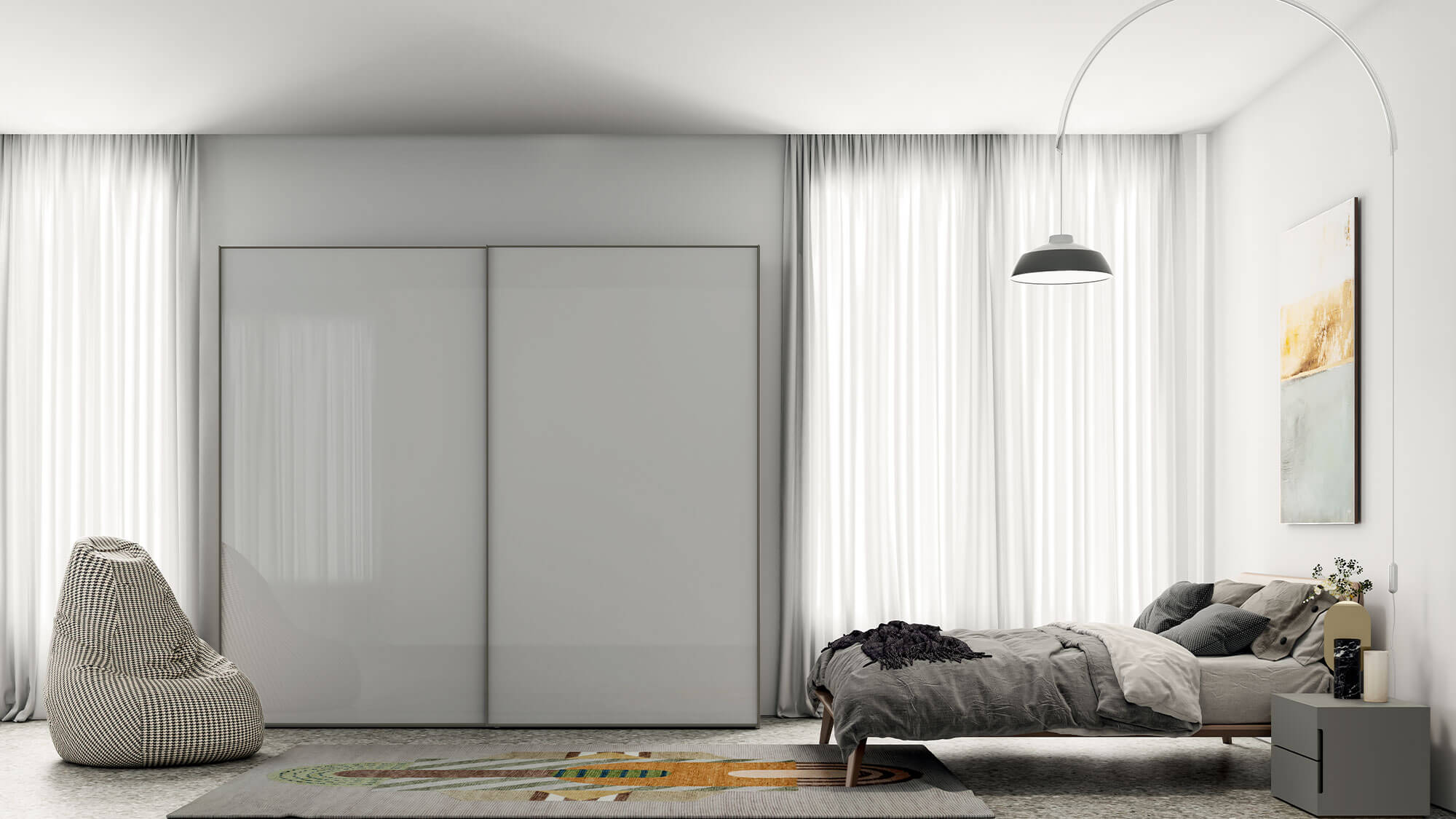 Wardrobe with sliding door
Telaio
Telaio is a closet with a sliding door, characterized by its aluminum frame that seems to embrace the structure and also acts as a handle. The door in two versions is available in wood essences, all lacquers, lacquered glass or mirror.
Telaio O door
The closet with O-Frame is composed of a door consisting of a single panel. In the pictures, the effect is visually light and bright because it is a closet with white glass doors that reflect ambient light. The frame is in dark grey matt lacquer.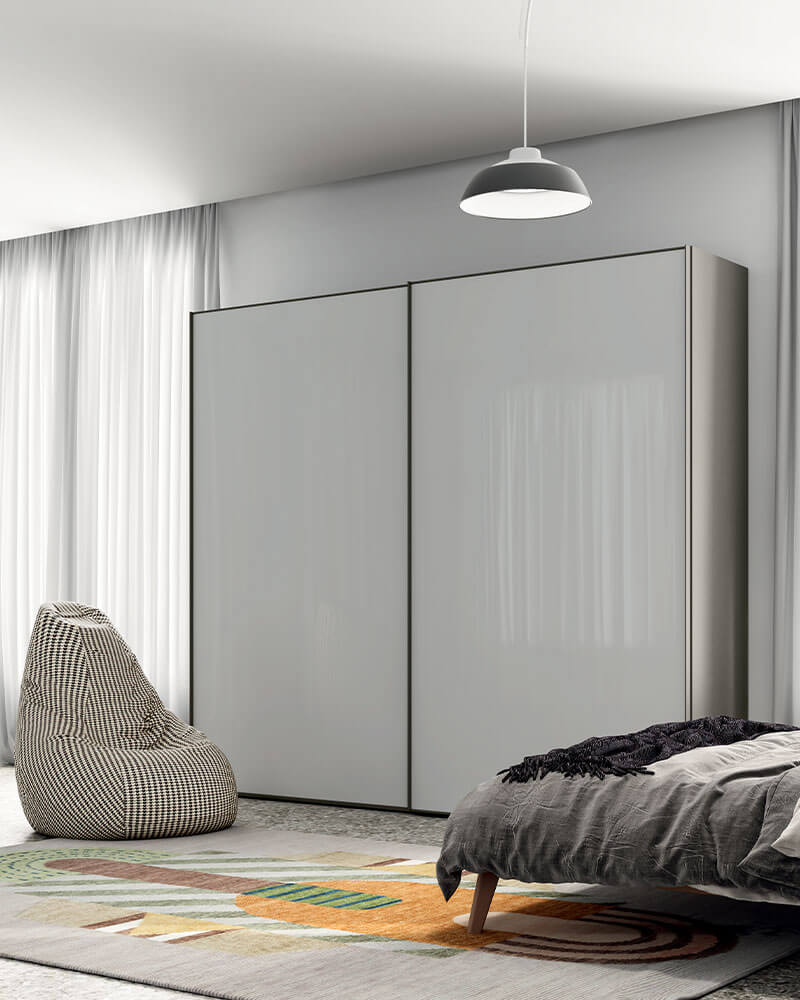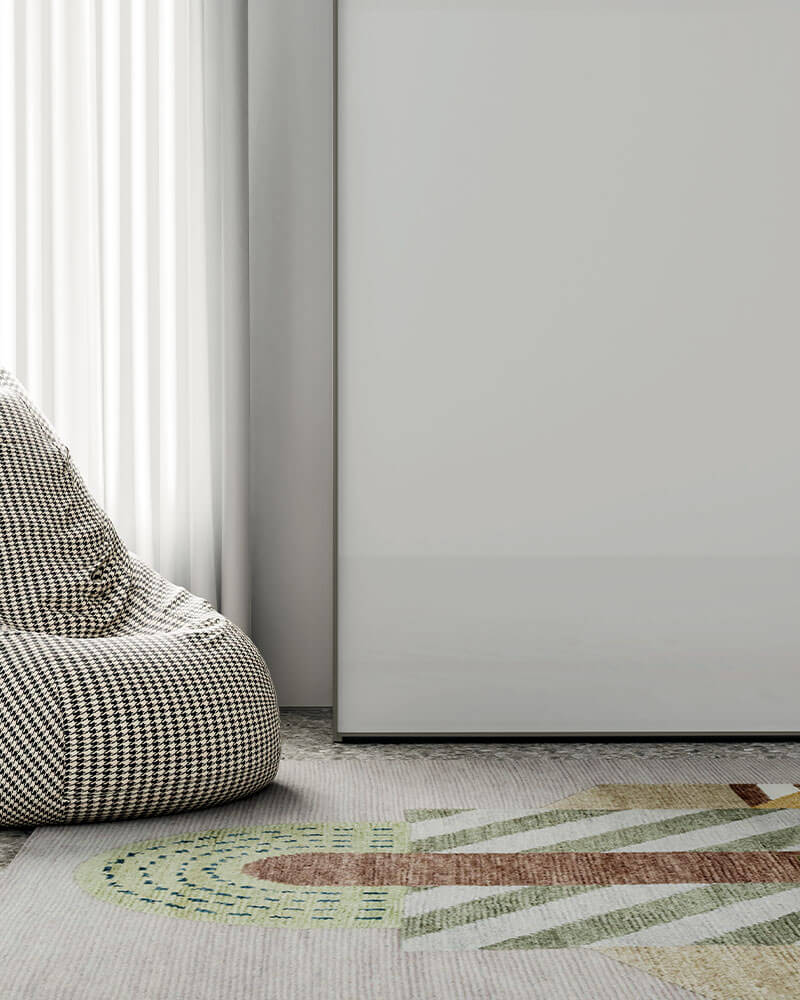 Why not also provide the horizontal insert? It is possible to make it, of course. To be indicated when ordering.
Telaio A door
The closet with Frame A consists of a door made of two overlapping panels. In the images, again a closet with sliding glass doors, in this case lacquered light sand, and aluminum frame lacquered matt silk grey.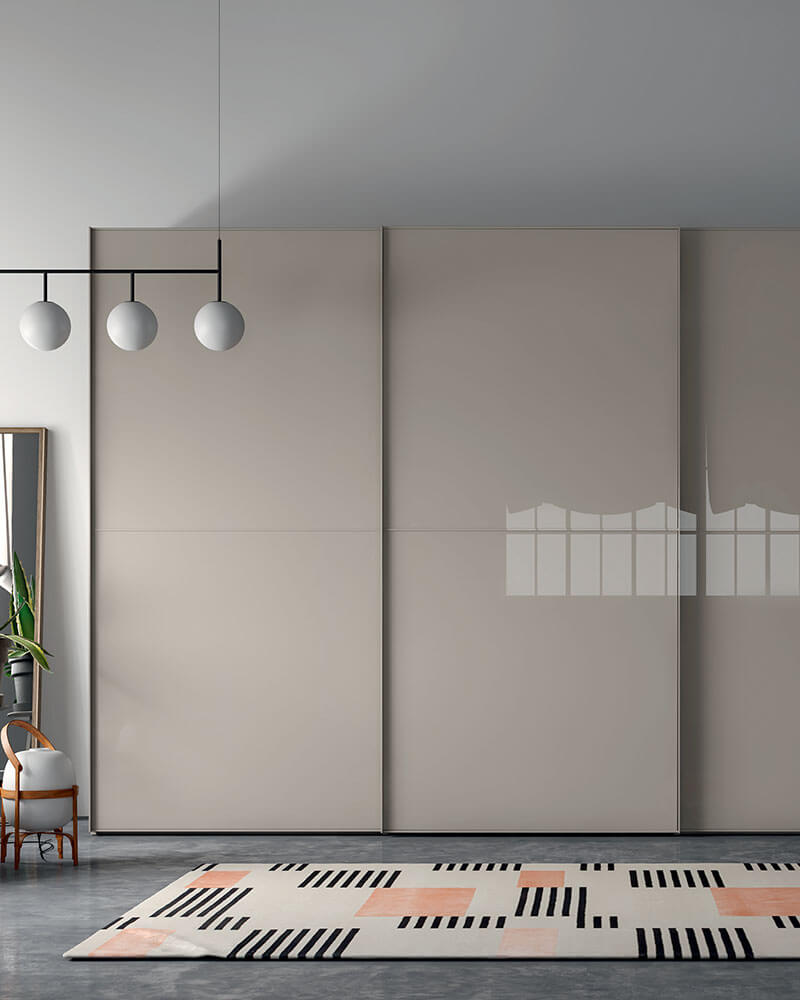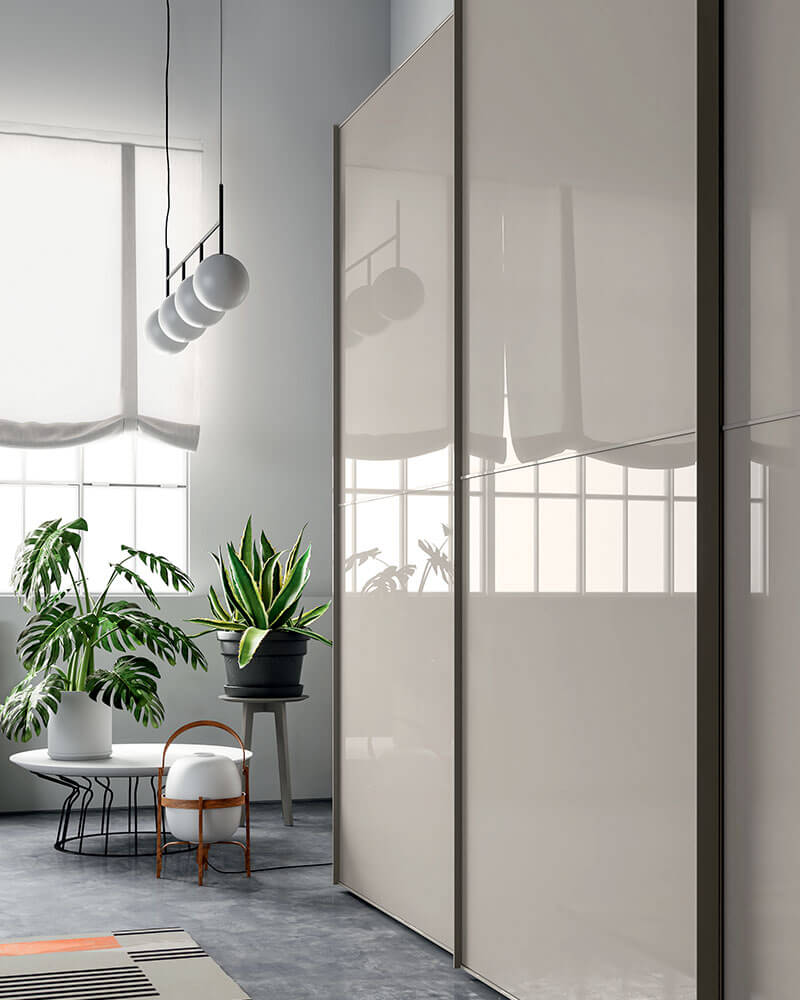 What kind of decor would you like to fit your Telaio sliding door closet into? Check out all the available finishes for a match made in style.
More wardrobes with sliding doors by Dall'Agnese