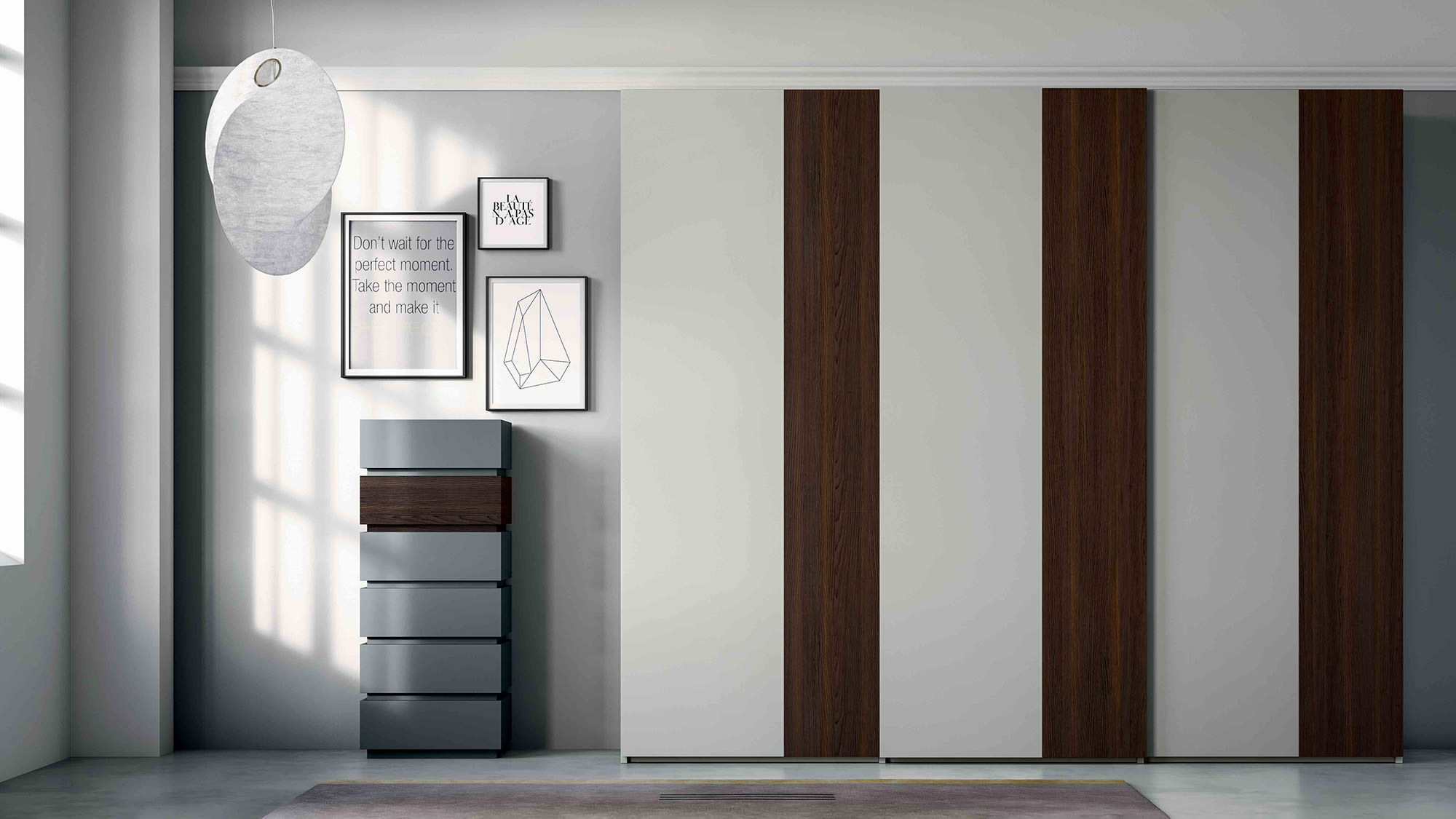 Wardrobe with sliding door
Vertical
Vertical sliding door closet plays with contrasts between different materials and finishes. Each door is divided into two vertical sections of different widths. You can dress the wider one in all the lacquers of the colour chart and the narrower one also in the wood essences of the Dall'Agnese range.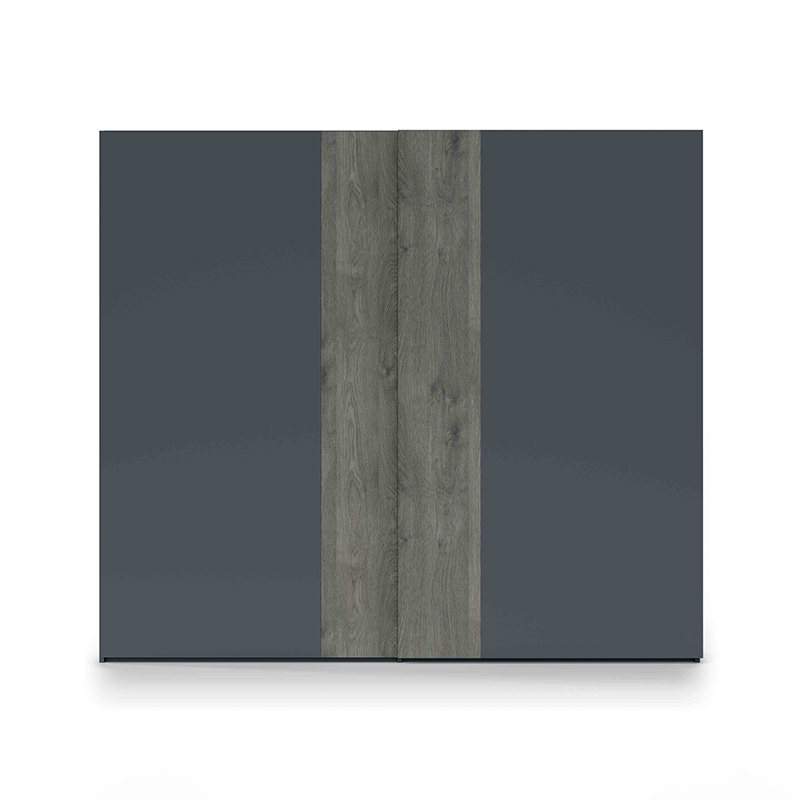 Sliding door with Vertical handle
The Vertical sliding door closet, divided into vertical sections, is refined and elegant. In the picture, it offers the contrast between a panel in light grey matt lacquer and one in heat-treated oak wood.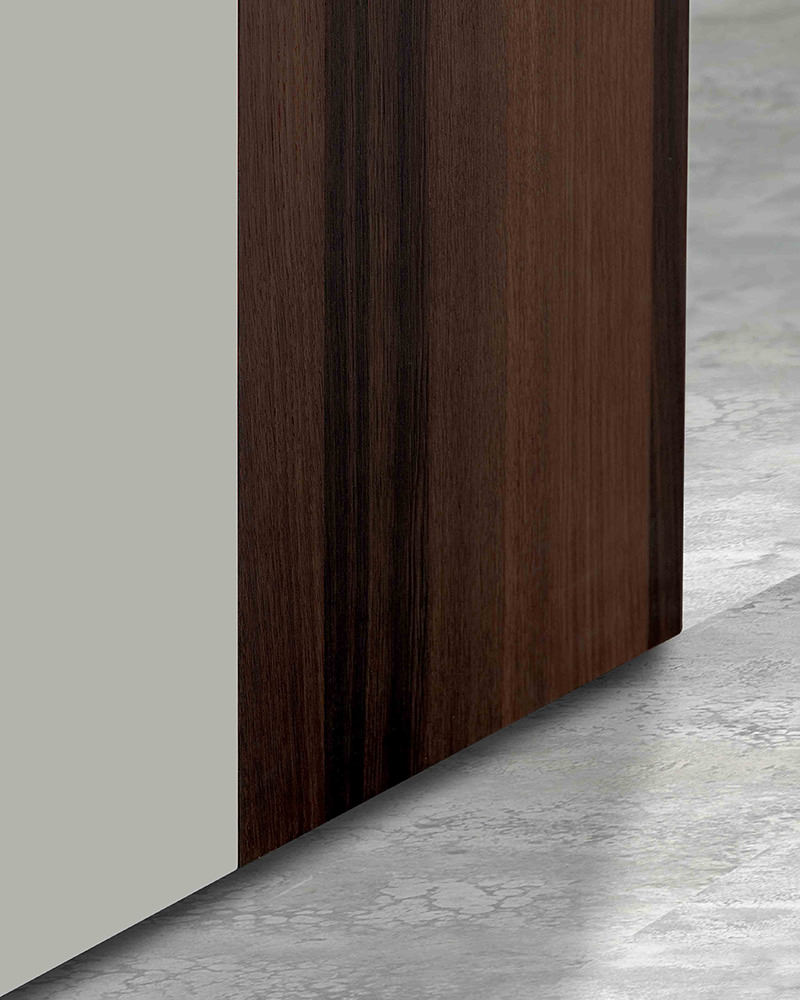 Vertical is a cabinet with invisible handle in brown metal. It is the Epsilon model, recessed laterally into the thickness.
What will your Vertical sliding door wardrobe look like? Find out now about all the vertical panel finishes to choose from.
More wardrobes with sliding doors by Dall'Agnese