Fuorisalone 2022 with Dall'Agnese
The electrifying setting of the Fuorisalone at the Salone del Mobile. Milan 2022, at Milano City Home, chosen to present the new Night Collection Dall'Agnese.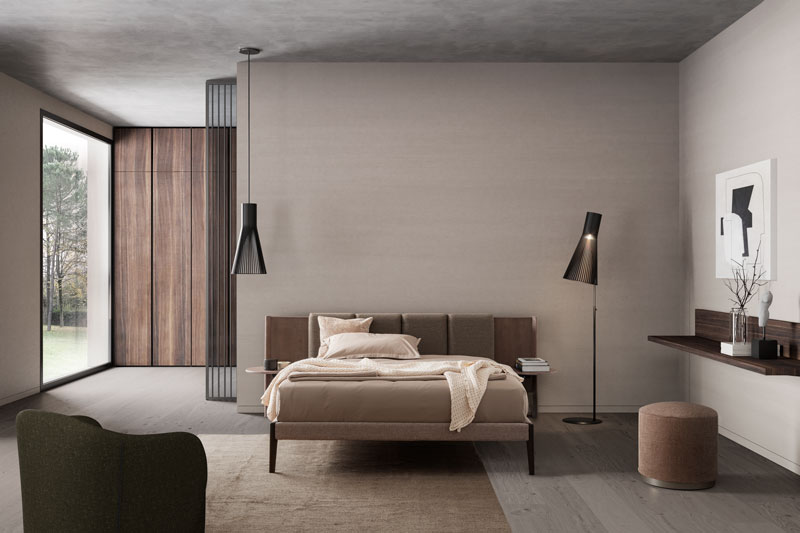 Millerighe bed, signed by Federico Peri for Dall'Agnese
Linearity and softness with touches of character, in full Dall'Agnese style, and enhancement of the materials used. These are the hallmarks of our new collection of beds, night storage units and complements.
It includes some redesigns and many new features, the result of painstaking and meticulous renovation work, coordinated by Art Director Matteo Zorzenoni and carried out chorally with a team of designers with strong artistic personalities, who gave character and uniqueness to the project.
Night Collection is an expression of that contemporary sophistication, founded on balance, that defines Dall'Agnese.
The proposals thus designed for the night area are ideal for furnishing rooms with contemporary refinement, between linear and softer forms, details with craftsmanship knowledge, refined materials and careful combinations.
The entire range of materials has been completely revised with the introduction of new finishes that can be used across every room in the house.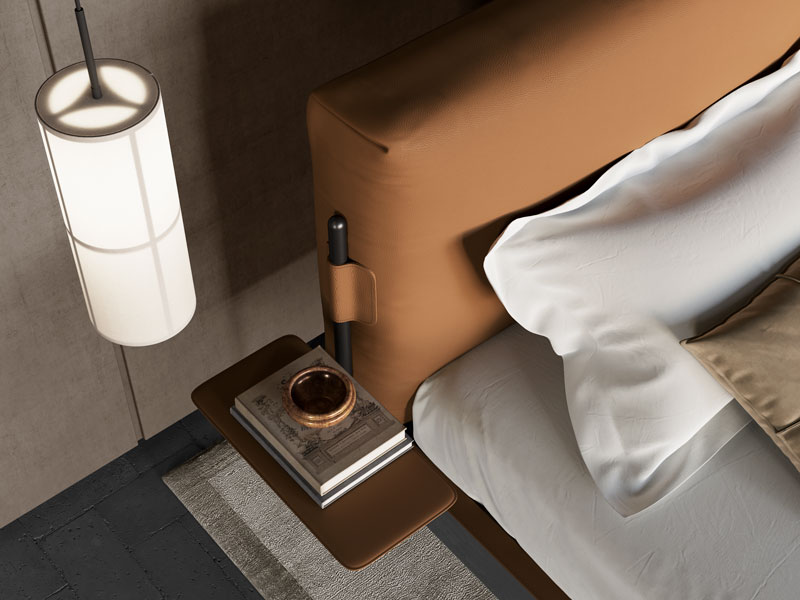 HIGHLIGHTS
Discover the full range of materials we use in Dall'Agnese's signature interiors.
Preview "Night Collection"
The preview, to which all those who wish to touch the style and quality of Dall'Agnese furniture are invited, takes place during the Fuorisalone at our showroom in Milano City Home. It is located at via Sebastiano del Piombo 17 and is open to the public from June 7 to 11, from 10 a.m. to 10 p.m.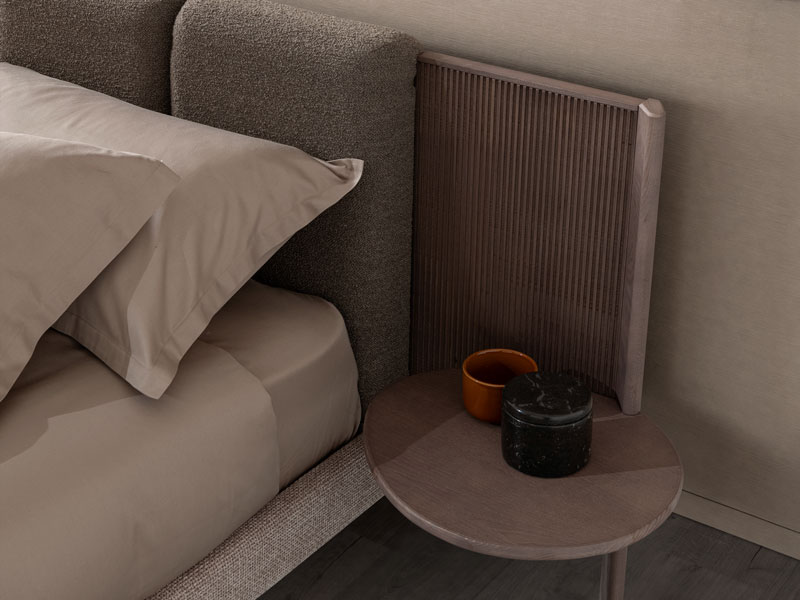 Among the new products on display there is the Millerighe bed, designed by Federico Peri. It is developed with a wide headboard composed of wood paneling with integrated night stands, carefully prepared, almost a carving of artisanal memory, to achieve canneté workmanship. Adding to these thousands of lines are the soft vertical bands that make up the central area of the headboard, a padded and cozy support, ideal for letting go of the days and indulging in dreams.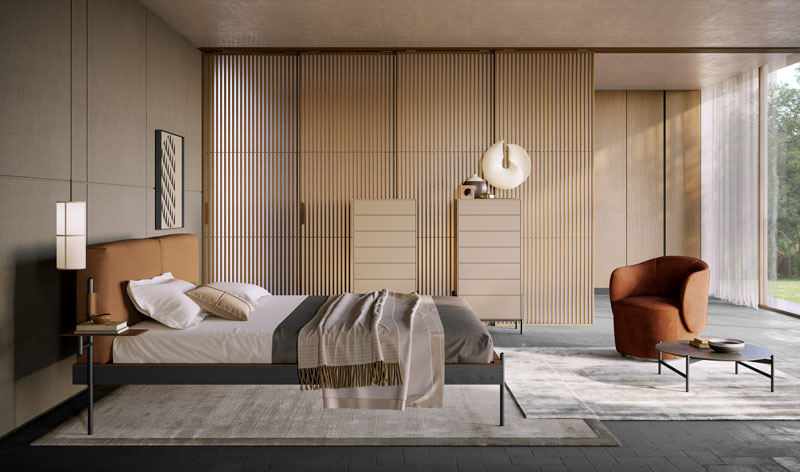 Supernova project, Signorotto+Partners design for Dall'Agnese
Also in the showroom is the Supernova project, signed by Signorotto+Partners studio: a bed with rigorous and essential forms, metal legs with rounded heads, enhanced by the use of hard leather and leather for the headboard, ring, and side table. The Supernova family in the Night Collection also includes night storage units, dressing tables, armchair and pouf, which are added to the Living Collection to use in the living area, already including Supernova table, chair and sideboard.