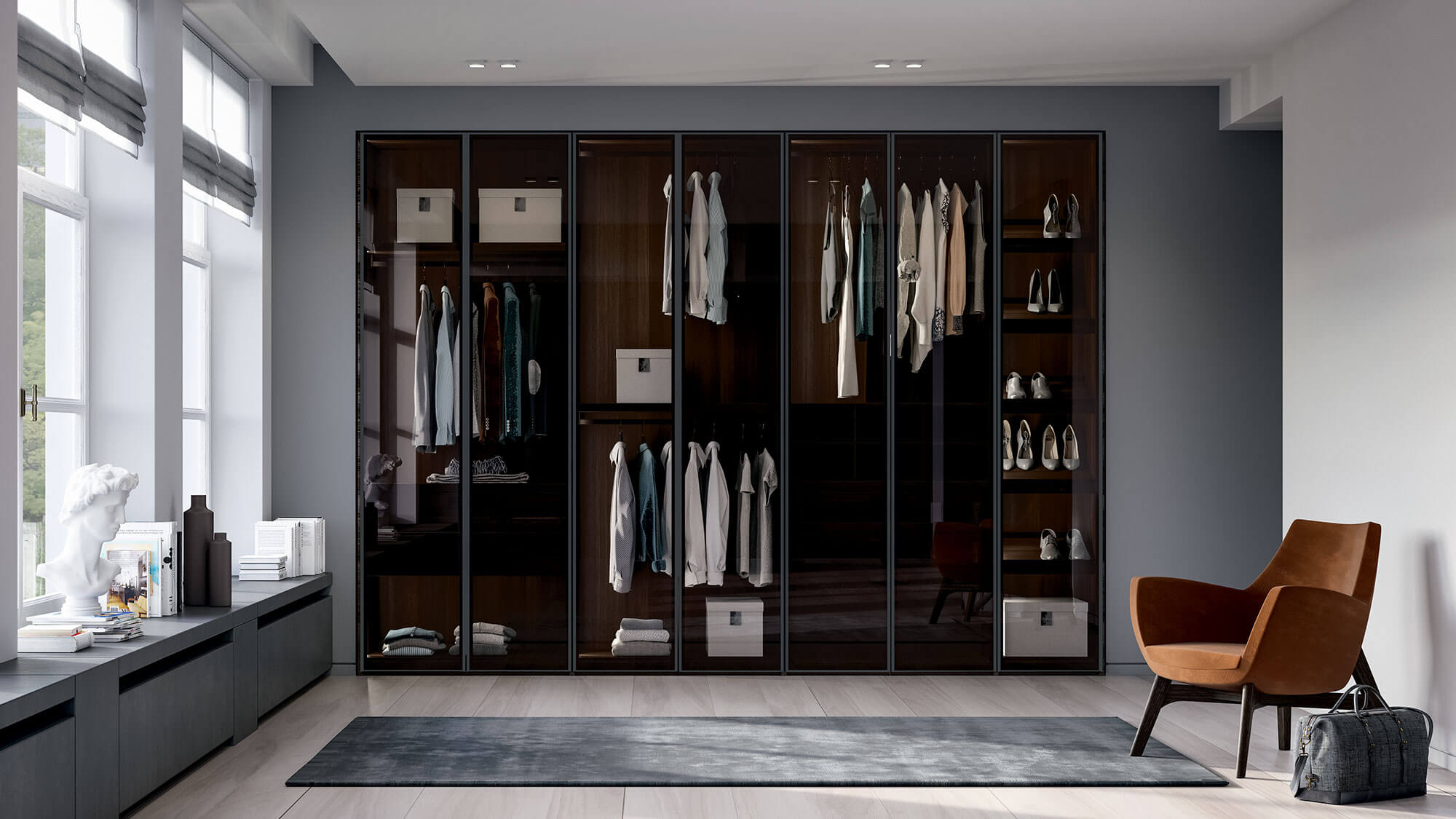 Wardrobe with hinged door
Glass Up
The Glass Up hinged door closet in clear glass is for those who prefer visually light solutions that allow a glimpse of the interior. That's where you can give room for maximum customization: how will you equip this universe of yours among drawers, shelves, rasters, shoe racks and other accessories?
Glass Up, the glass wardrobe
The Glass Up glass casement door has the handle inserted into the door frame, so use the side grip on the frame. The closure is soft-closing, practical and secure. In the pictures, we offer the closet in gray clear glass with heat-treated oak sides and brown metal frame.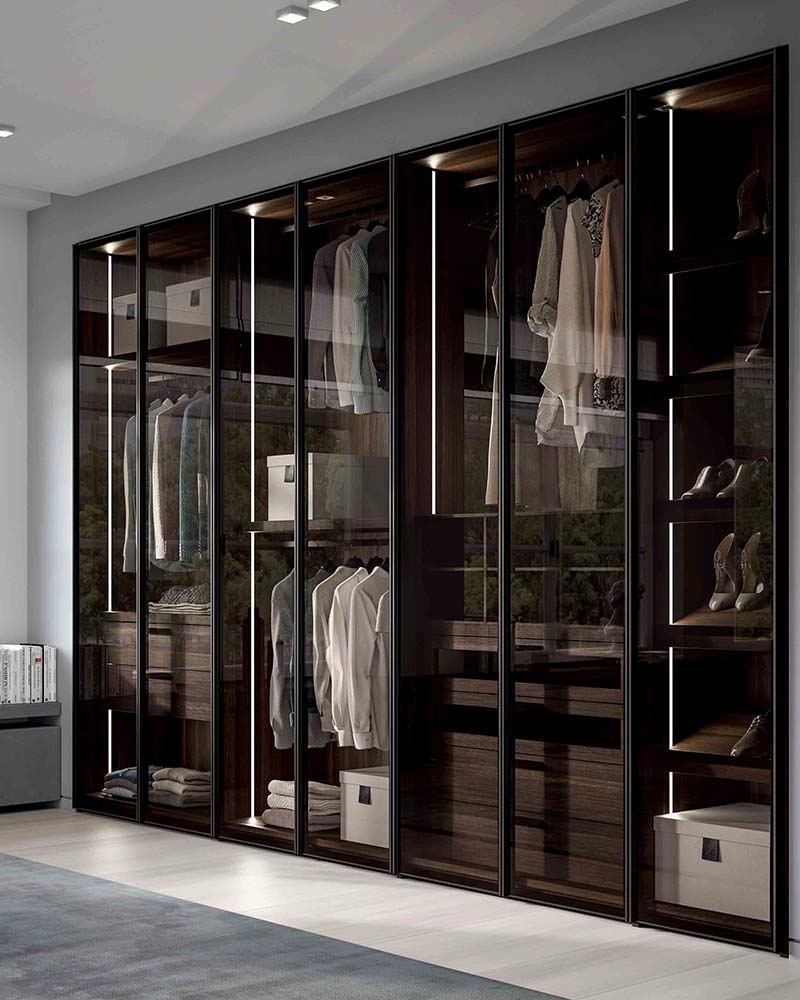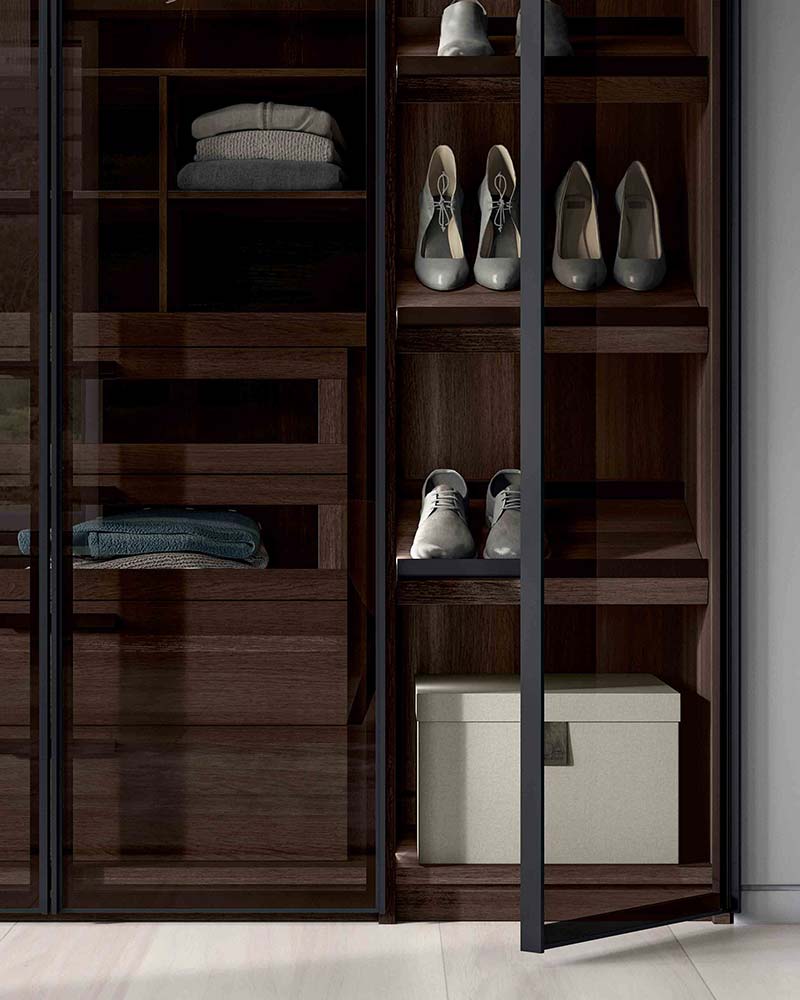 The Glass Up door is so versatile that you can also combine it with other hinged doors to interrupt their succession. Take your pick!
Brown metal frame and total transparency: clear, transparent gray or transparent bronze glass door. How do you want it? See also the finishes of the accessories.
More wardrobes with hinged doors by Dall'Agnese