Walk-in closets
Project Up
Project Up is a system that retains the functionality, practicality and simplicity of the rack structure with the addition of backs. An elegant and very practical solution, particularly in period dwellings when there are walls with aesthetic imperfections or alignments that are not in square.
Walk-in cabinet: accessories
The Project Up walk-in closet rack with backs is packed with accessories. You can choose from hanging tubes, shelves, servants, drawers, rasters and shoe racks, tie racks, trouser racks, pull-out trays, lighting kits, wooden hangers, and fabric-covered boxes. In the pictures, the raster is suspended above the chest of drawers composed of regular drawers with glass fronts. Each element is textured in a fine heat-treated oak finish.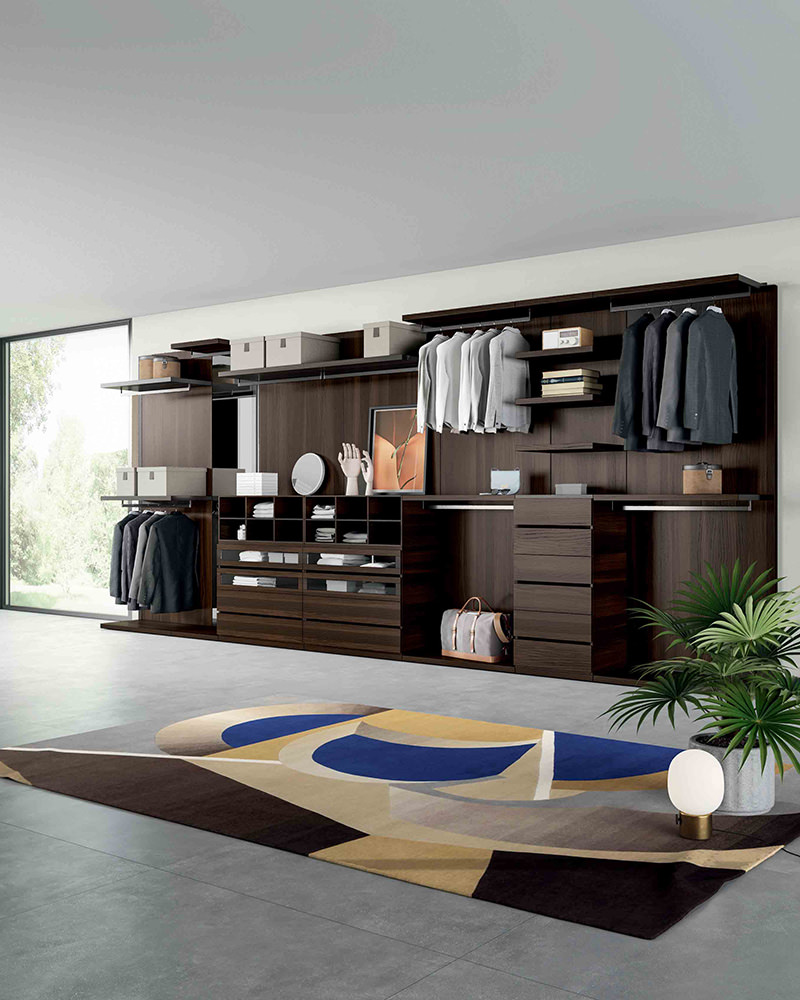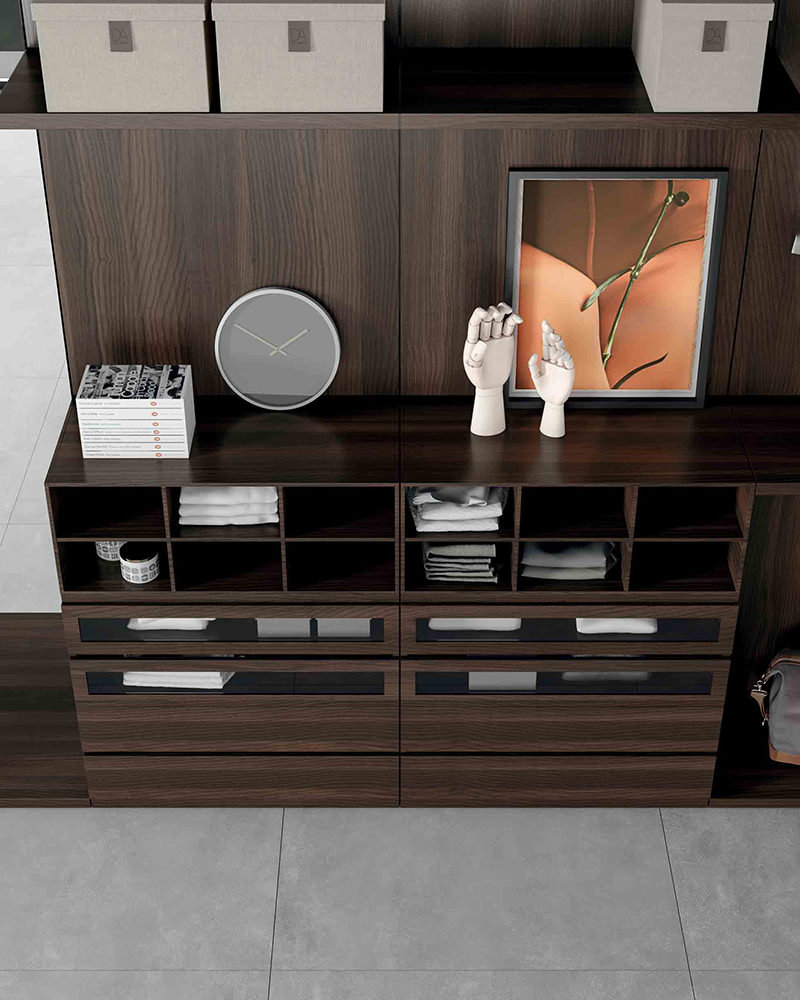 You can choose boiserie panels, which serve as backs for the Project Up walk-in closet, in the range of textured, matte lacquer or mirrored, traditional, bronze and smoke.
Walk-in closet with backrest
The Project Up rack-backed walk-in closet completely and practically furnishes the wardrobe room and adds elegance in just a few touches. For example, the boiserie panel can also be equipped with an integrated mirror in different heights and widths, or the drawers are made more refined by gray transparent glass fronts.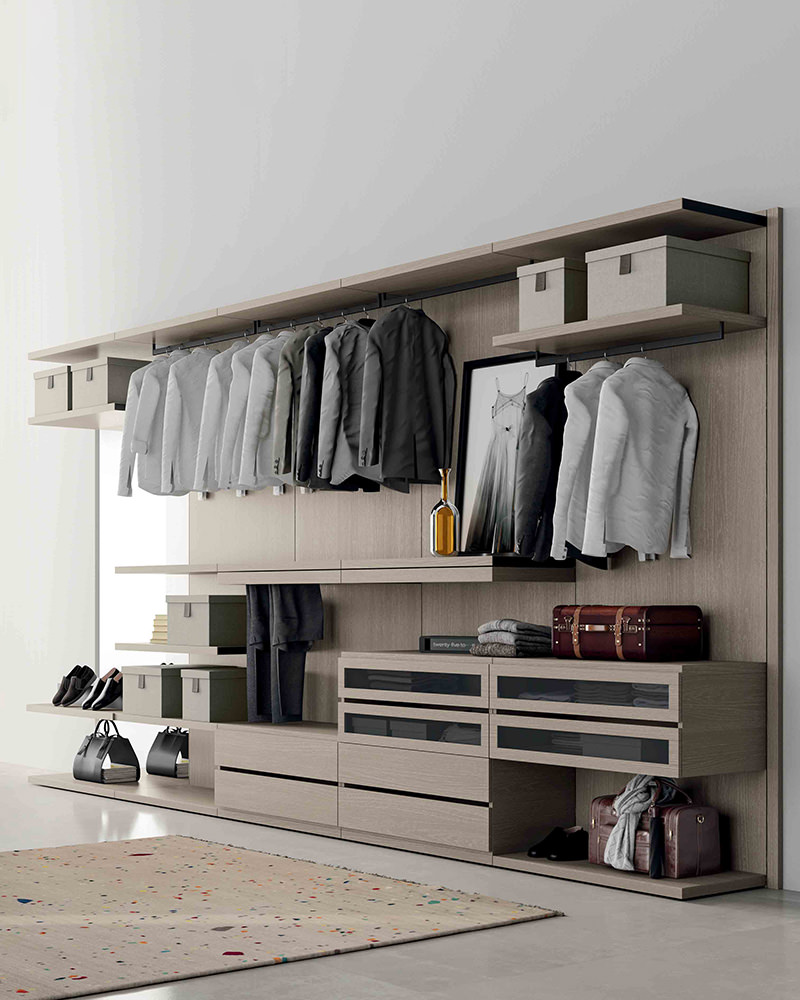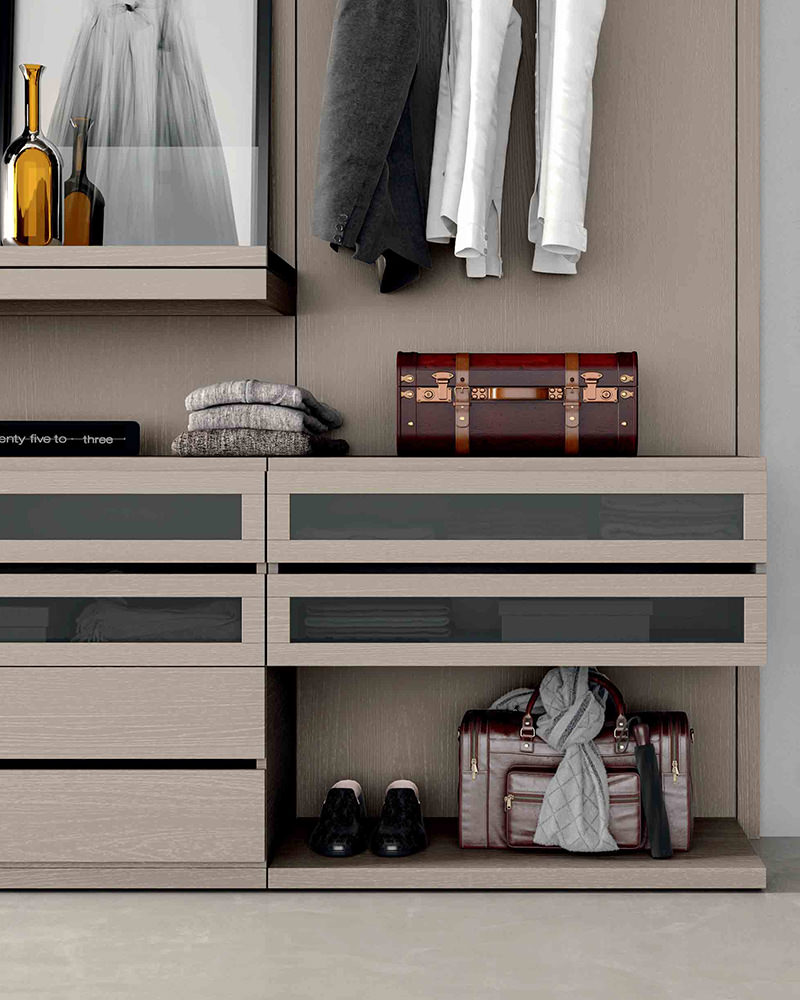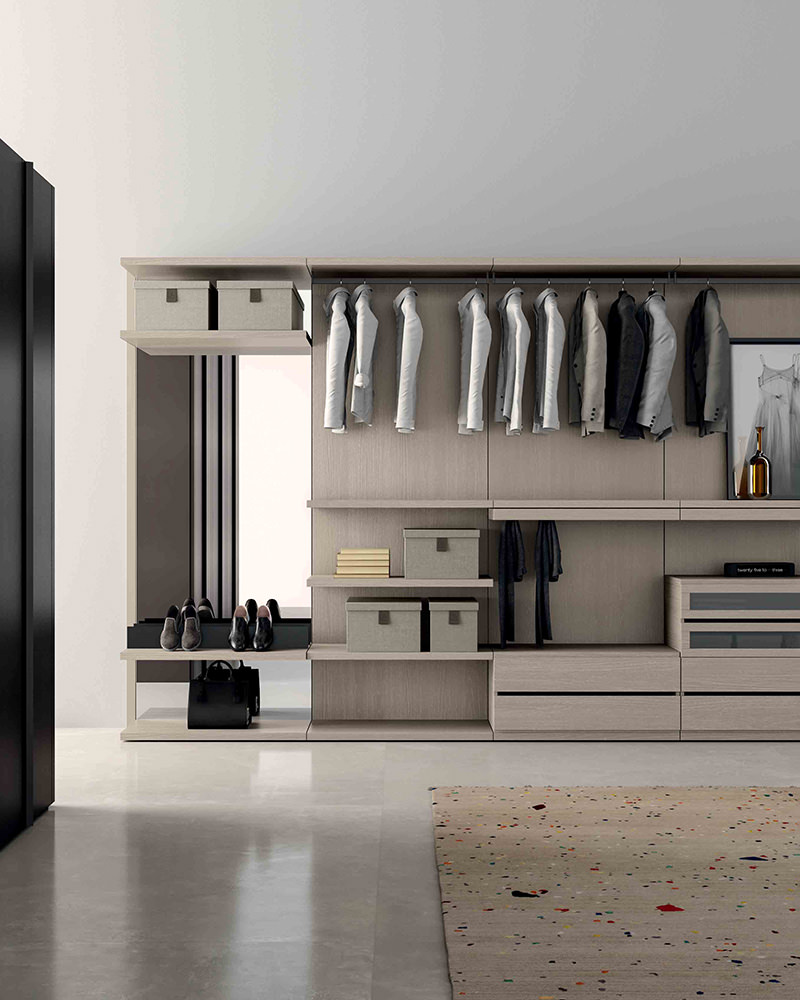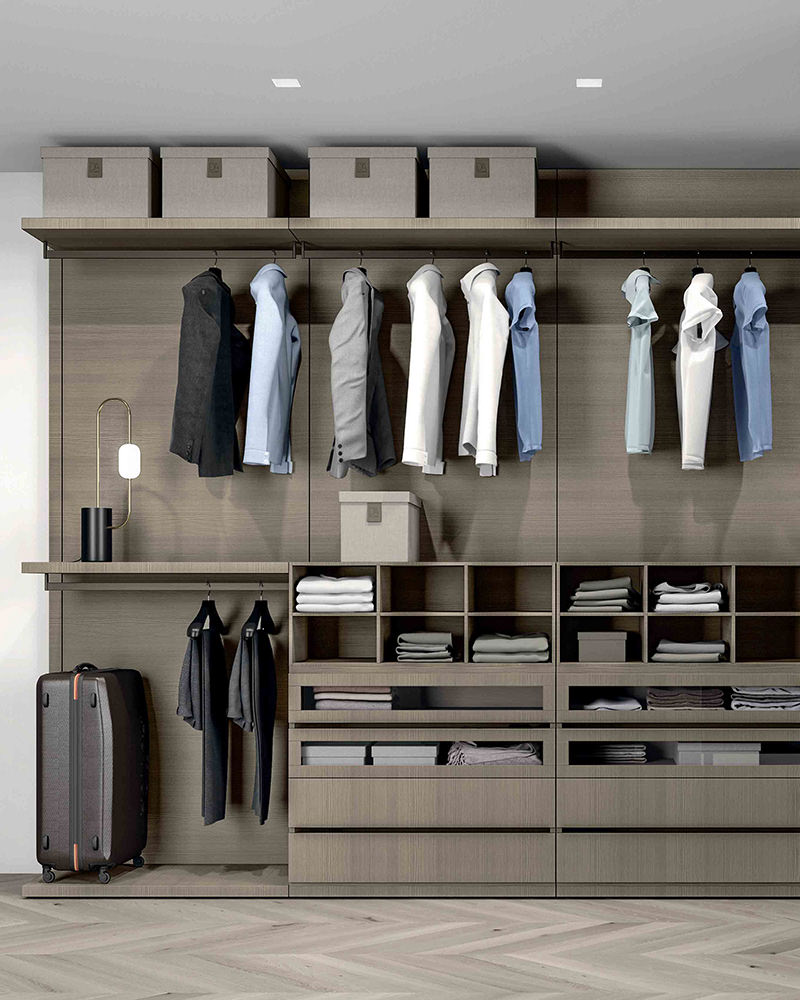 Boiserie panels: several dimensions
The paneling panels that serve as backs for the Project Up walk-in closet are available in a variety of sizes. You can choose from four heights and three widths to enrich and organize every possible wardrobe area in the home, from the widest to ingeniously carved corners to accommodate guests.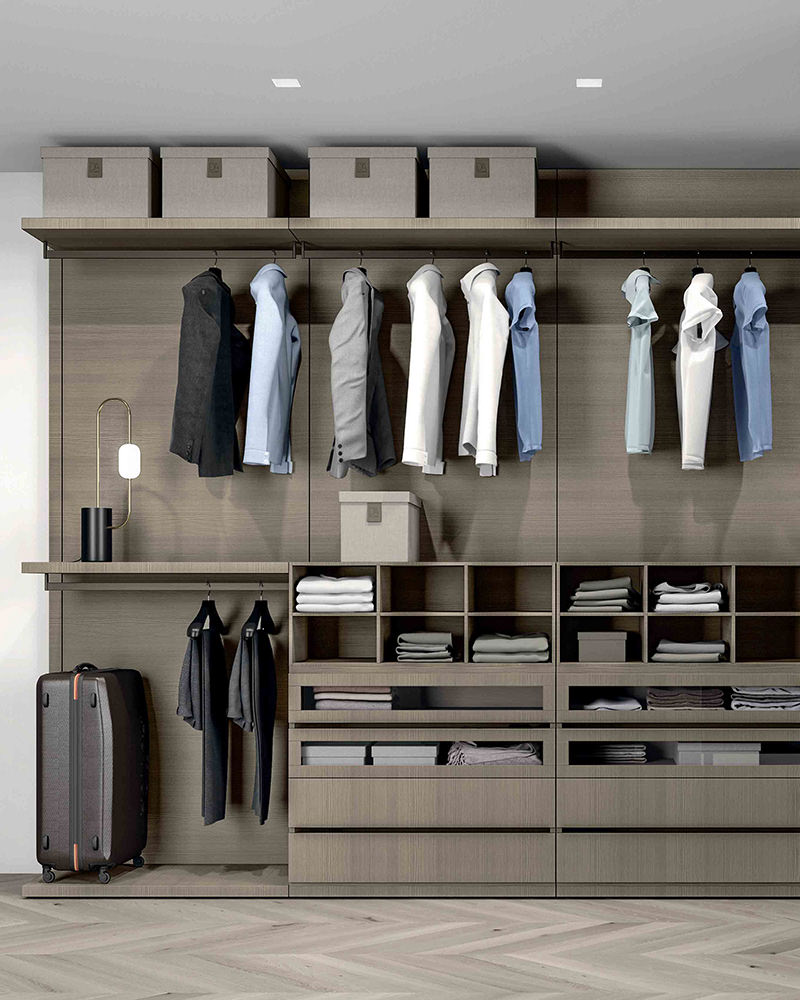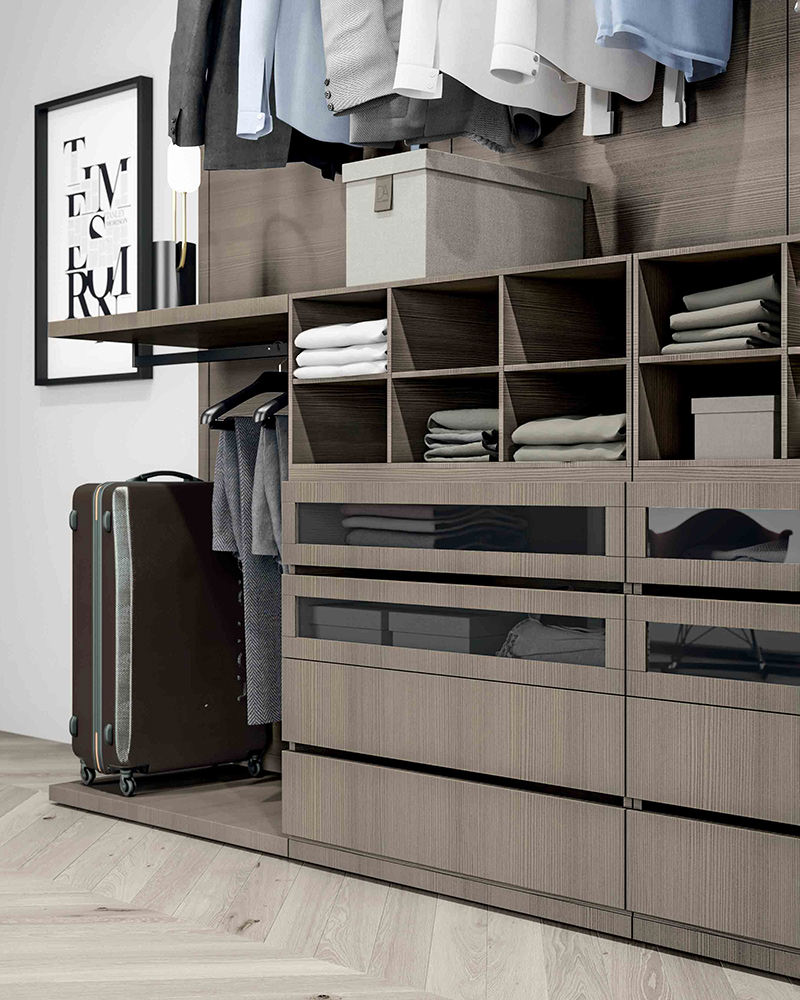 See all the finishes available for the various elements that make up the Project Up walk-in closet. Imagine now what yours will look like!
Search by Look