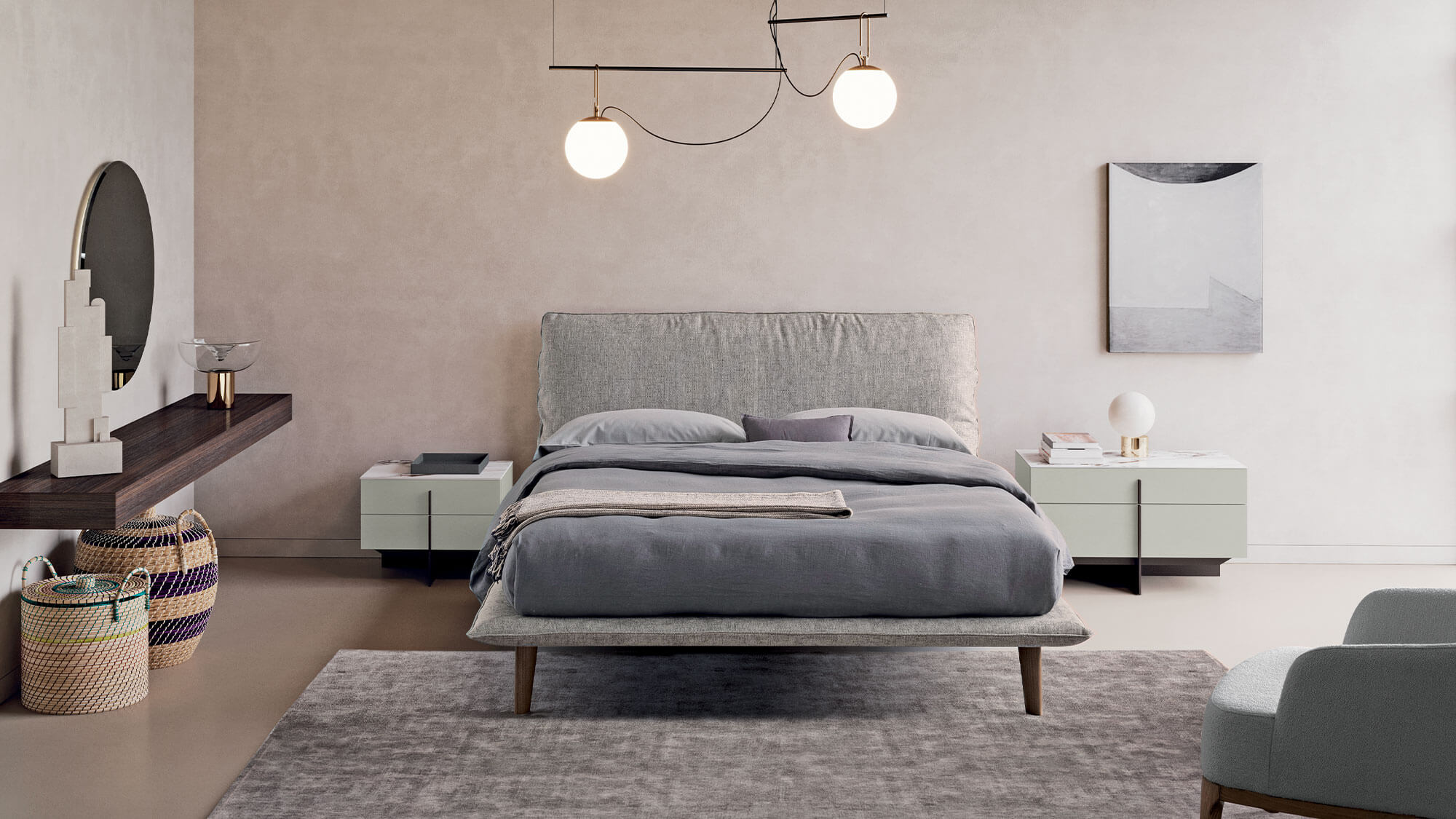 Night storage units
Katana
The Katana minimalist night storage units are characterised by a rationalist and linear taste that owes its character to the special metal base. Designed exclusively for the model, it gives the impression of continuing in the handle, which is also made of metal.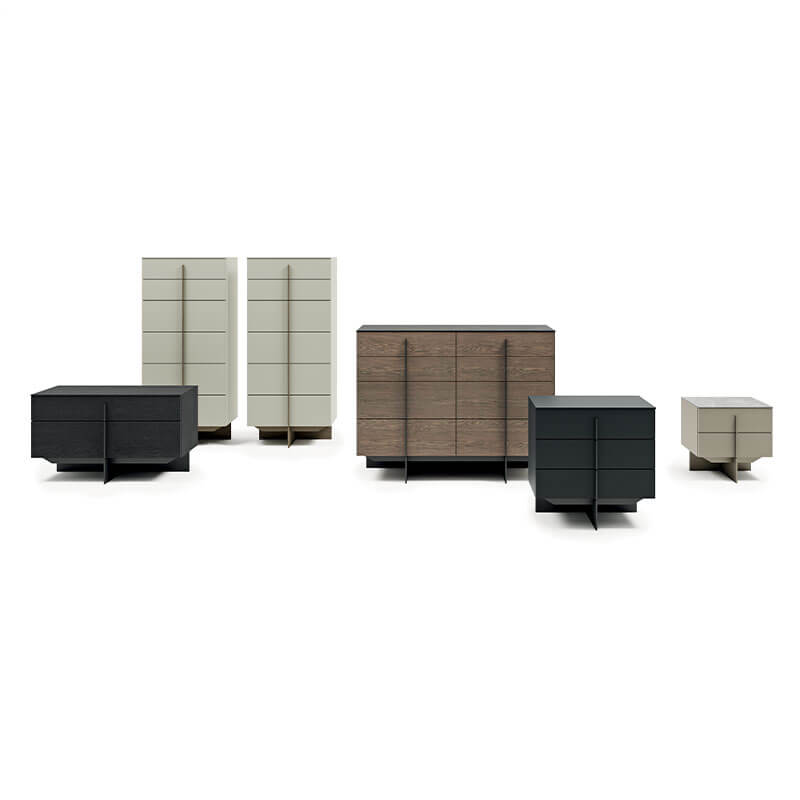 Katana night stands, dressers and tall units
This line of night storage units can be chosen in different versions in terms of the number and size of the drawers, which are always fitted with a soft-close system, and the type of top. Their distinctive element is the metal base, which continues into the handle like a blade, inspired by the ancient Japanese weapon katana.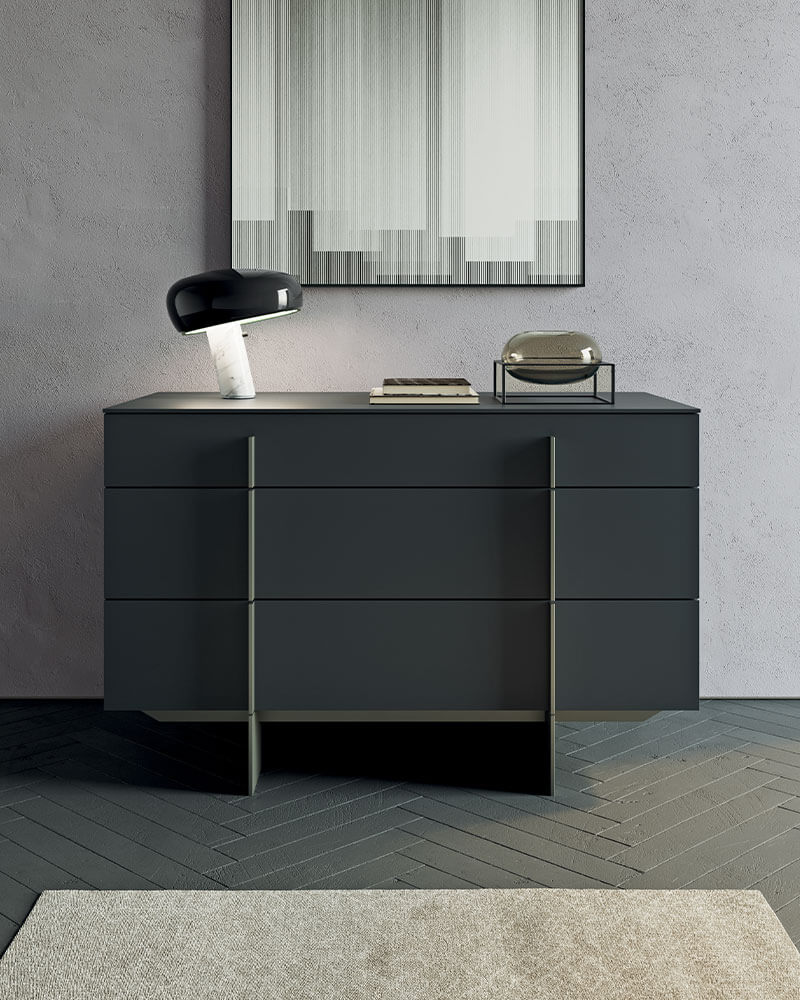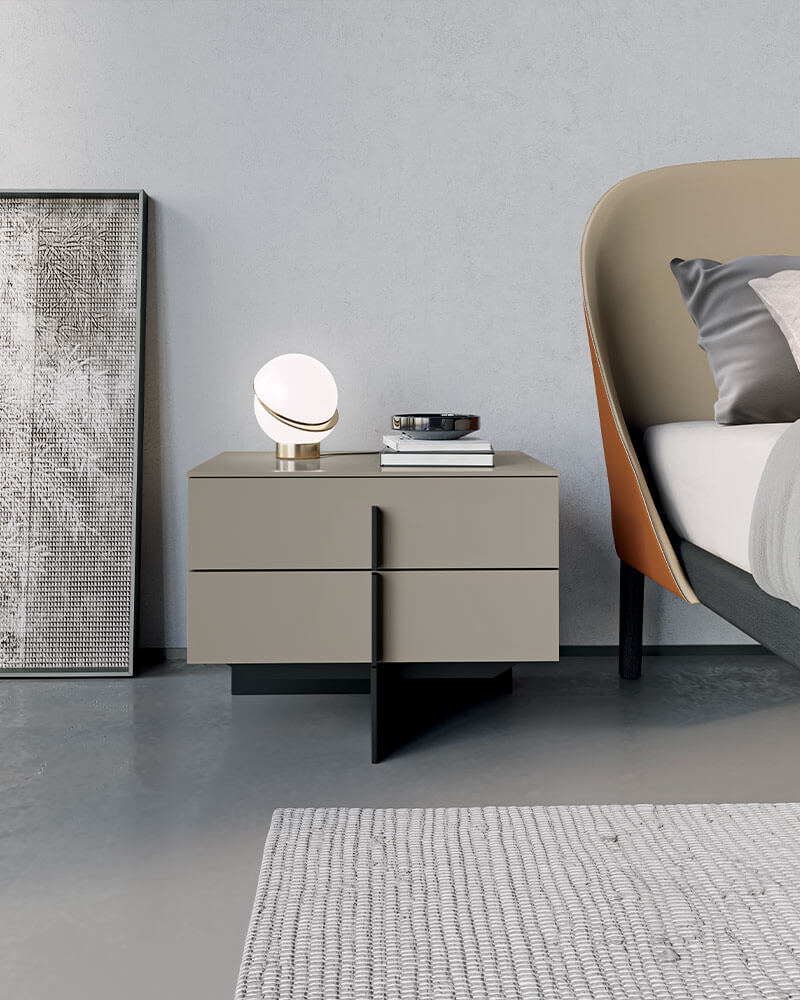 The Signorotto+Partners studio is the author of these night storage units with their linear and minimalist design.
Stoneware or wooden tops
Katana night stands, dressers and tall units can have a wooden top, in the numerous wood and lacquer finishes in the Dall'Agnese range, or in elegant stoneware. In this case, the top is made from large randomly cut slabs so that each piece is unique and personal.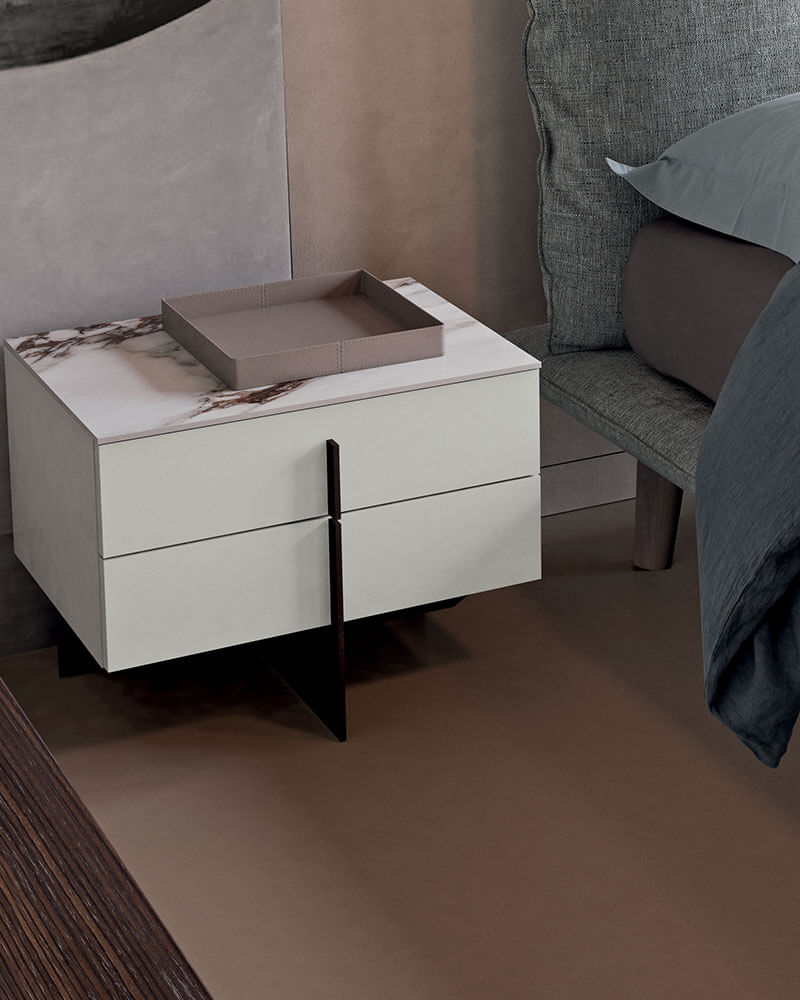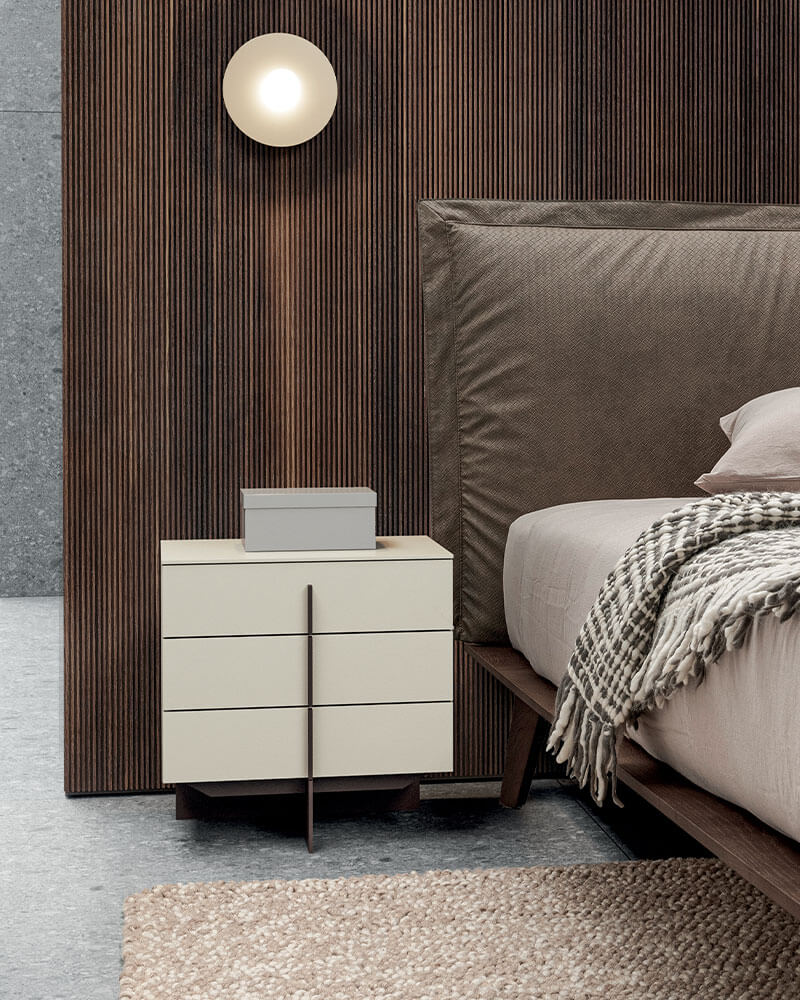 What materials and finishes do you prefer for Katana night stands, tall units and tall units? Check the possibilities.
More Dall'Agnese night storage units