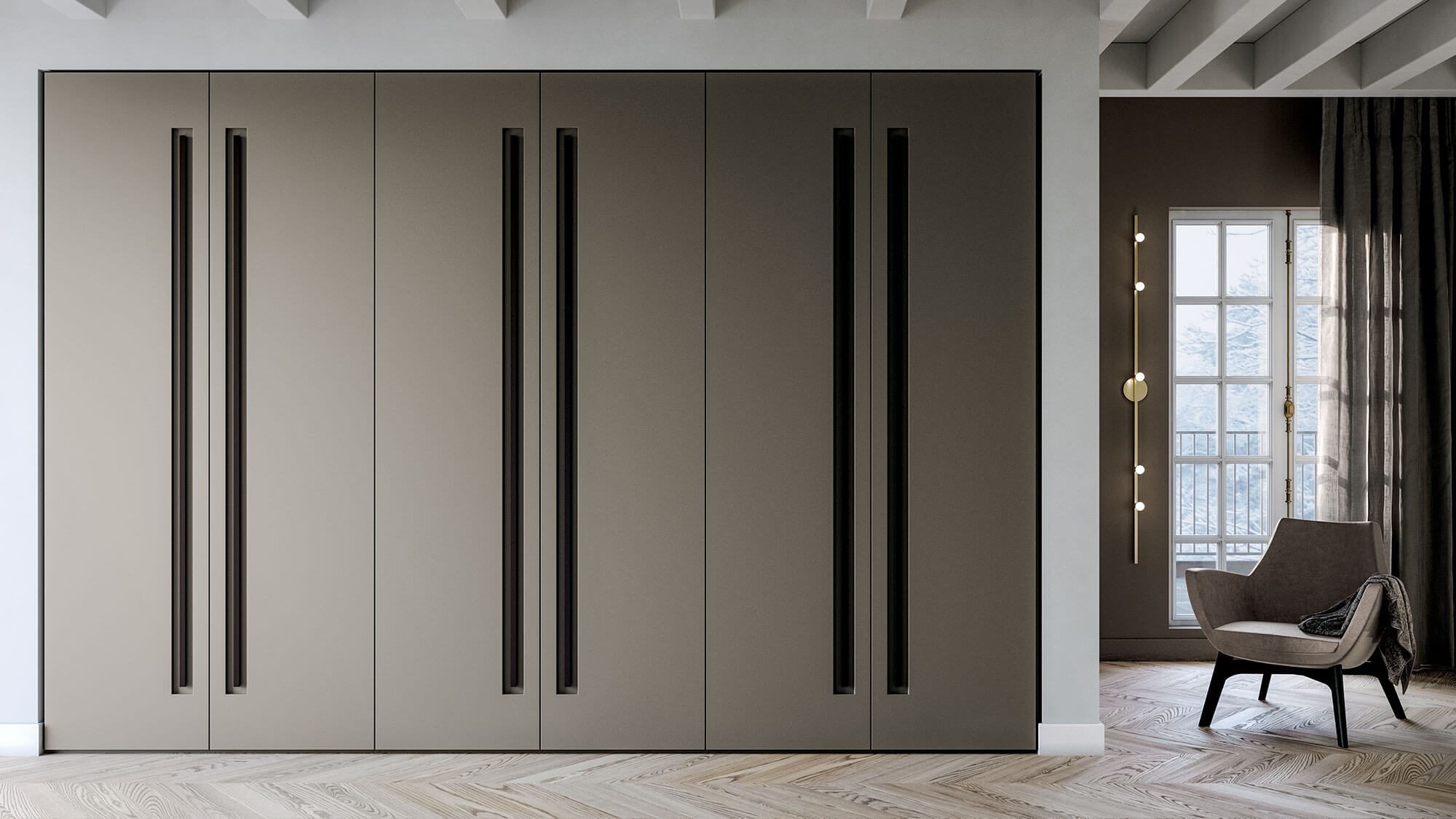 Wardrobe with hinged door
Conca
The cabinet with Conca door, and T handle inserted inside, features long vertical grooves that accommodate the metal handle, transformed into an aesthetic element with character.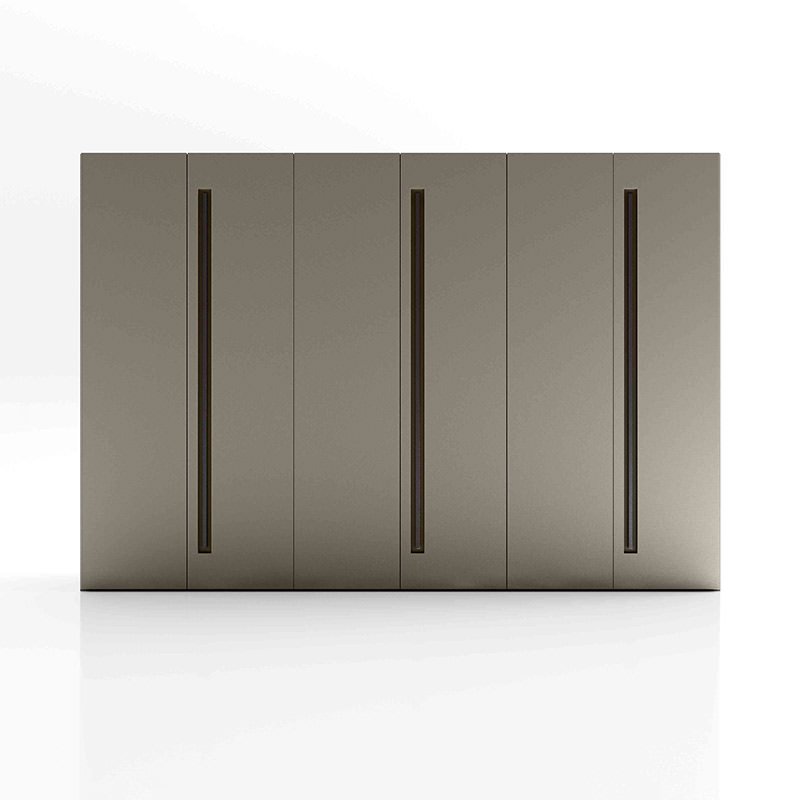 Wardrobes with wide modularity
For the Conca hinged door closet, you have various modularity options for both single and double doors, including corner modules, as well as solutions cut to the centimeter, always available with Dall'Agnese.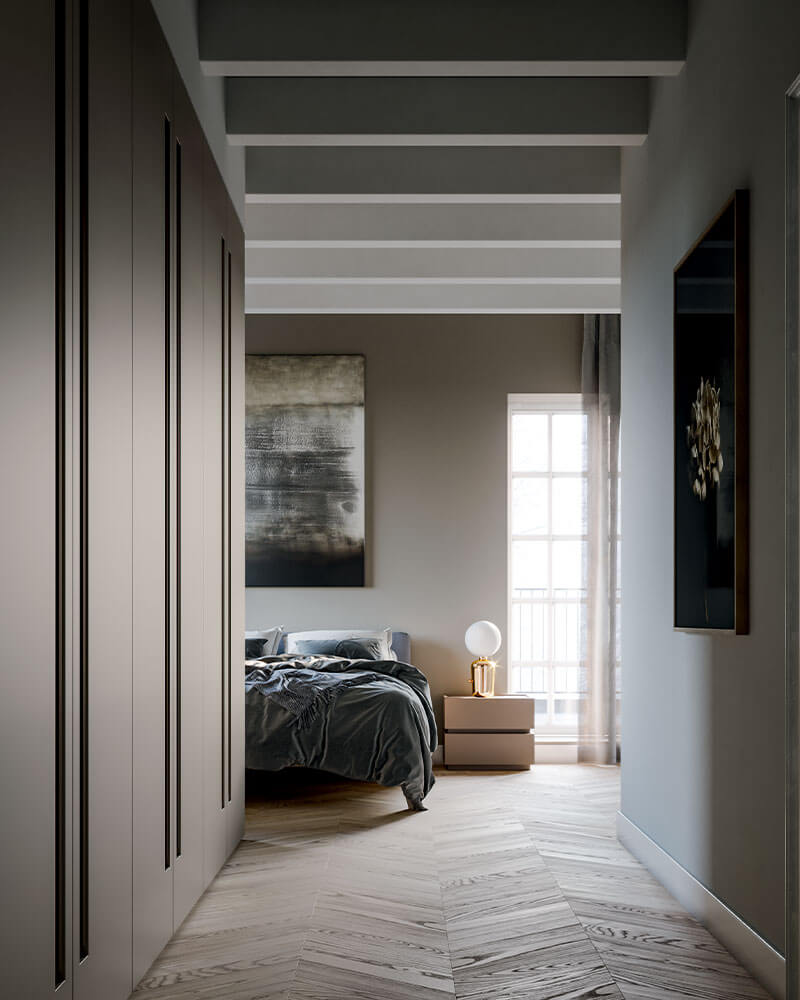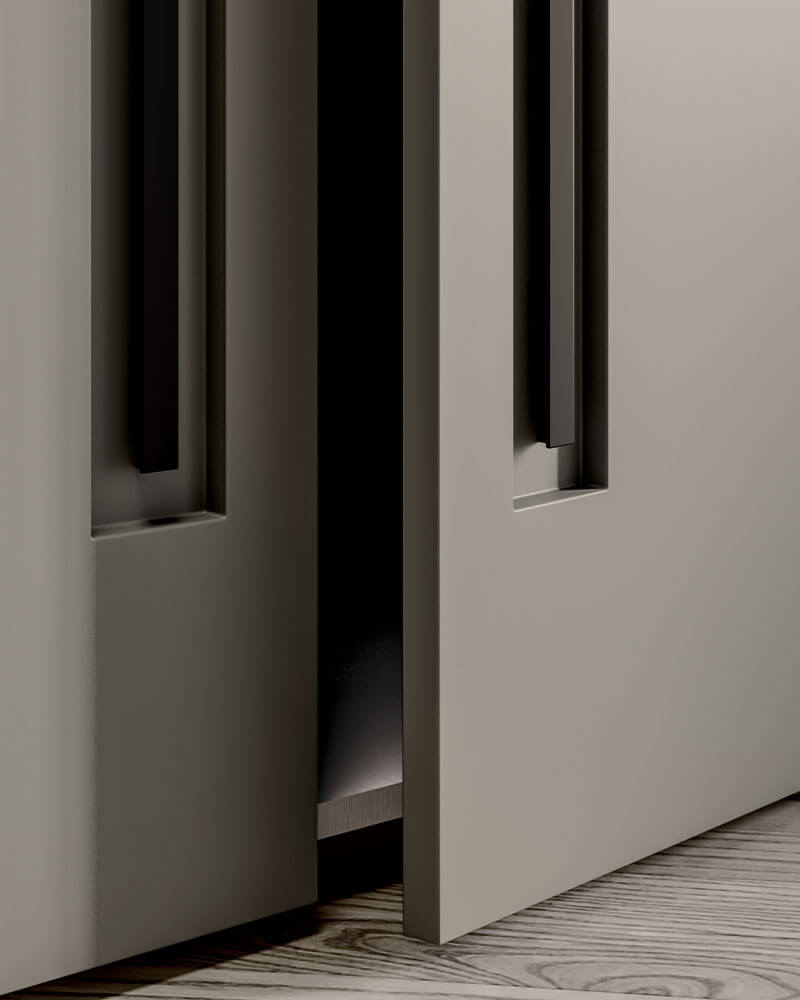 You can place two Conca hinged doors side by side, or a Conca door and a Simply hinged door for a lighter effect.
Colour the Conca hinged door wardrobe in all finishes from Dall'Agnese's range of matt lacquers. Discover all the shades!
More wardrobes with hinged doors by Dall'Agnese