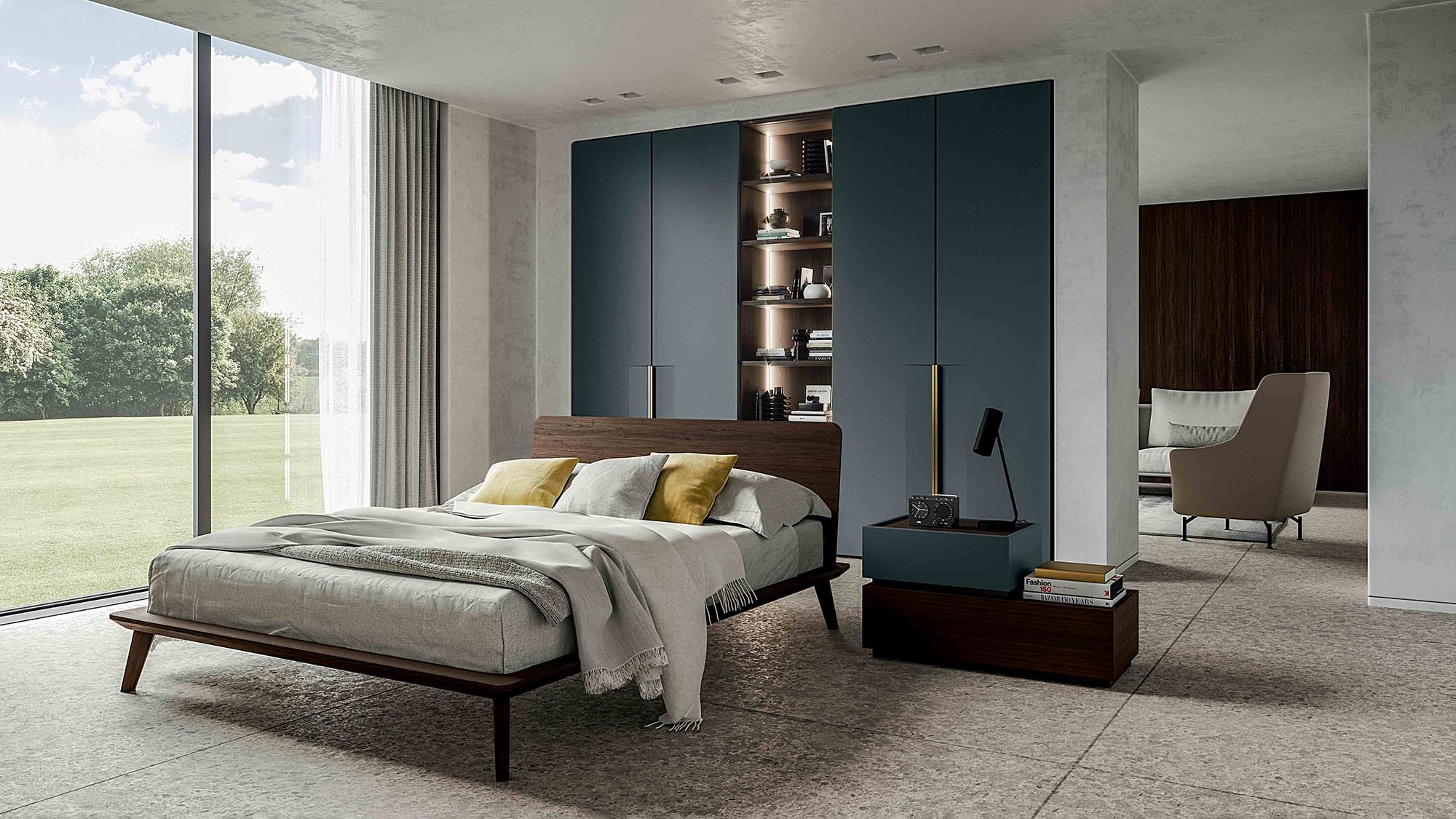 Wardrobe with hinged door
Freccia
A hinged door with integrated handle that is very versatile because depending on the finish you choose you can change the style of your closet, minimal, classic or contemporary with flair. Arrow always manages to impart character to the room.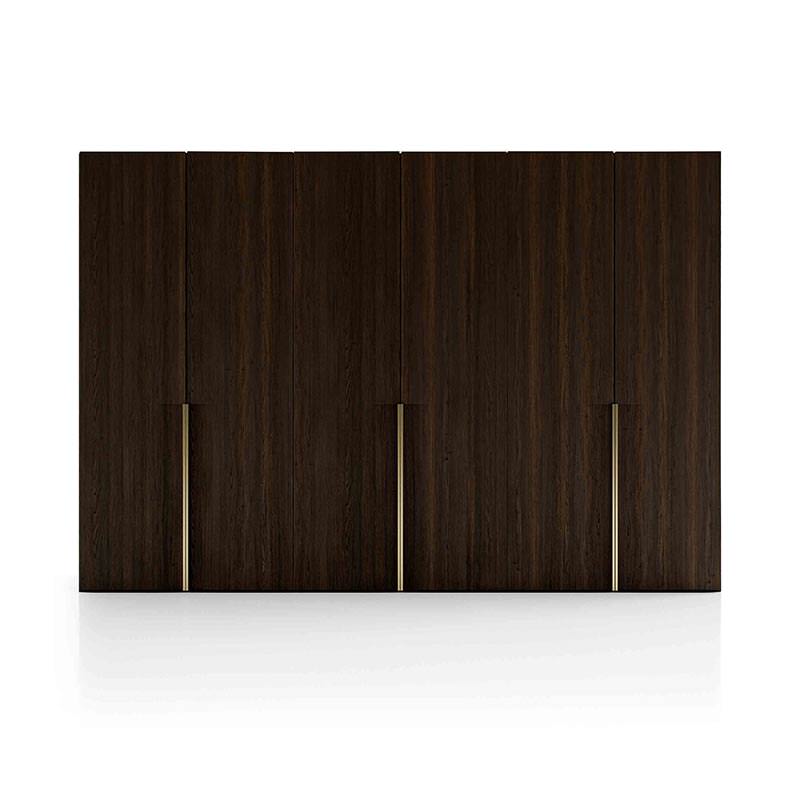 Freccia door cabinet modules
The Arrow door can be used either as a single swing door or as a double swing door. Modularity also includes an external corner piece. In these images, however, we have an anthracite gray niche composition with brass handle, interrupted by a heat-treated oak open compartment with shelves and integrated lighting.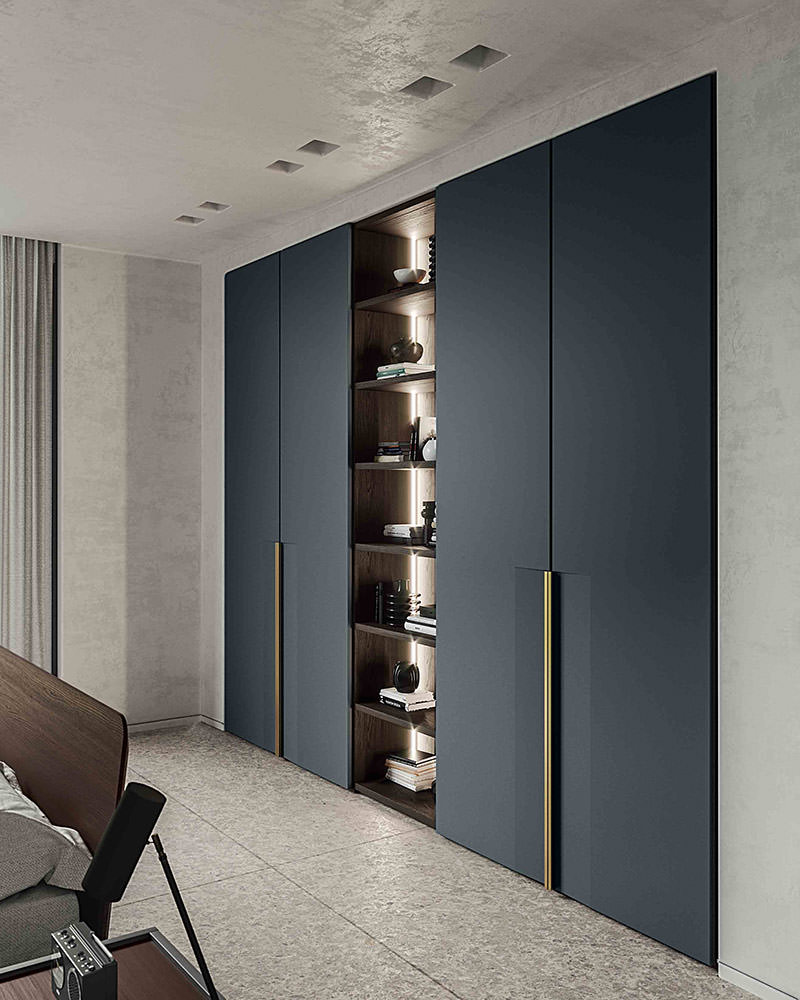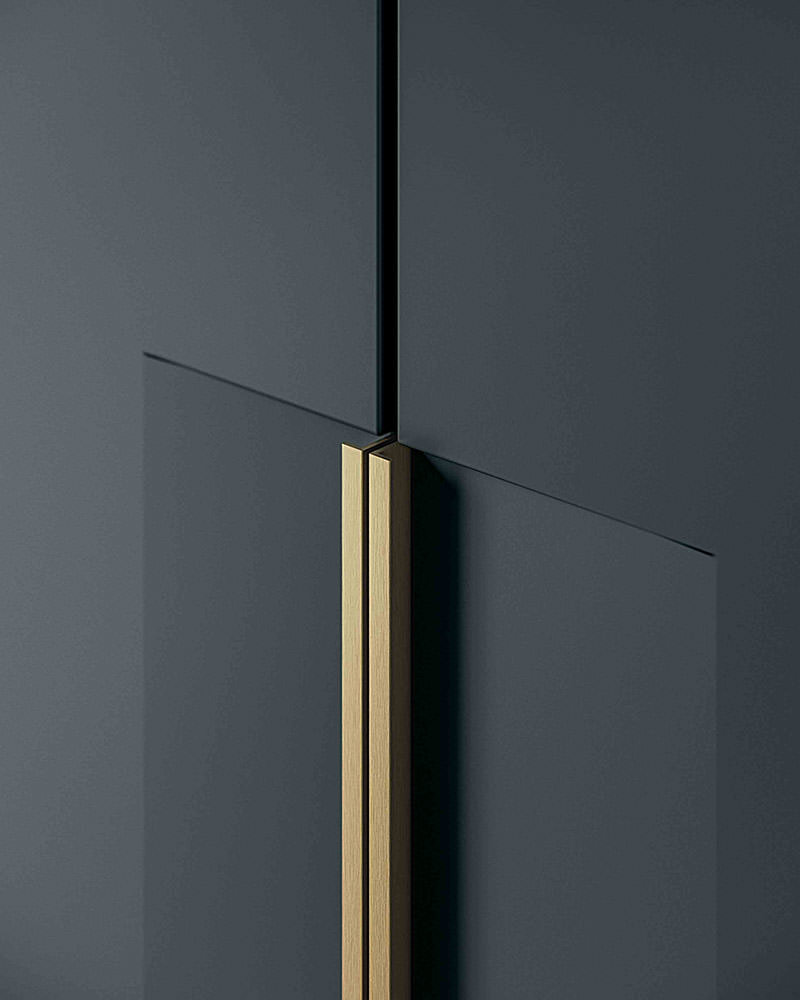 Choose your style for the Arrow hinged door: a classic heat-treated oak or a neutral matte lacquer? What if it were colored?
Handle inserted in the door
The metal handle is inserted into the door characterized by a soft and light vertical groove in its lower section that accompanies the handle itself. In the pictures, all white version in white matt lacquer.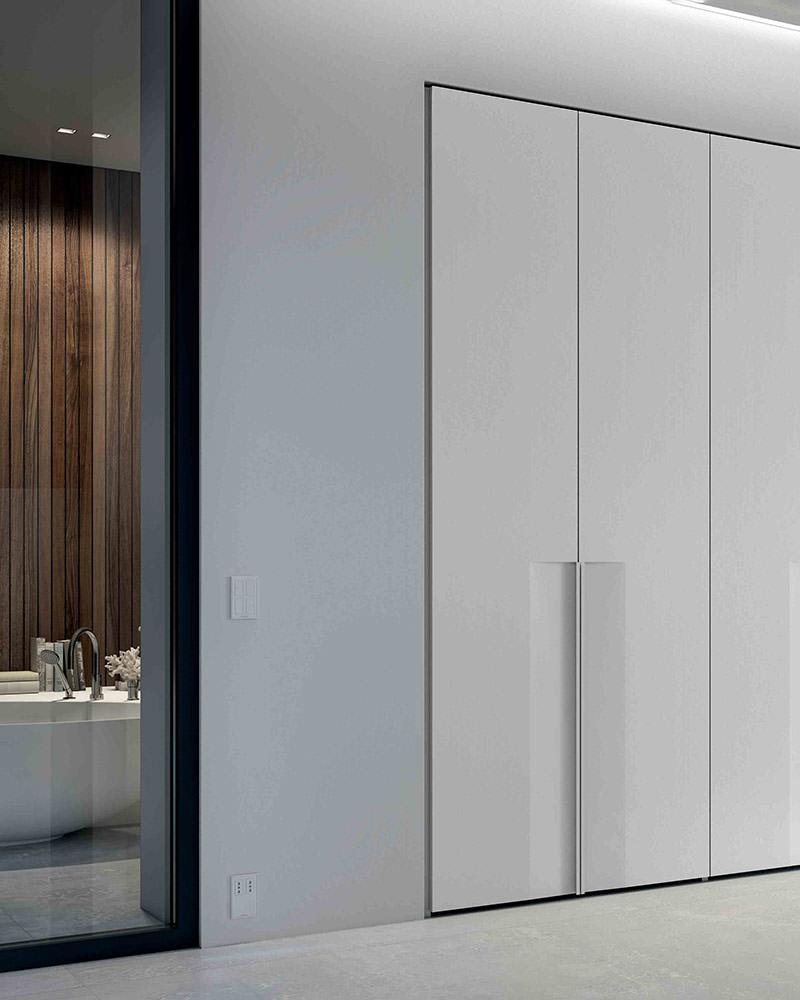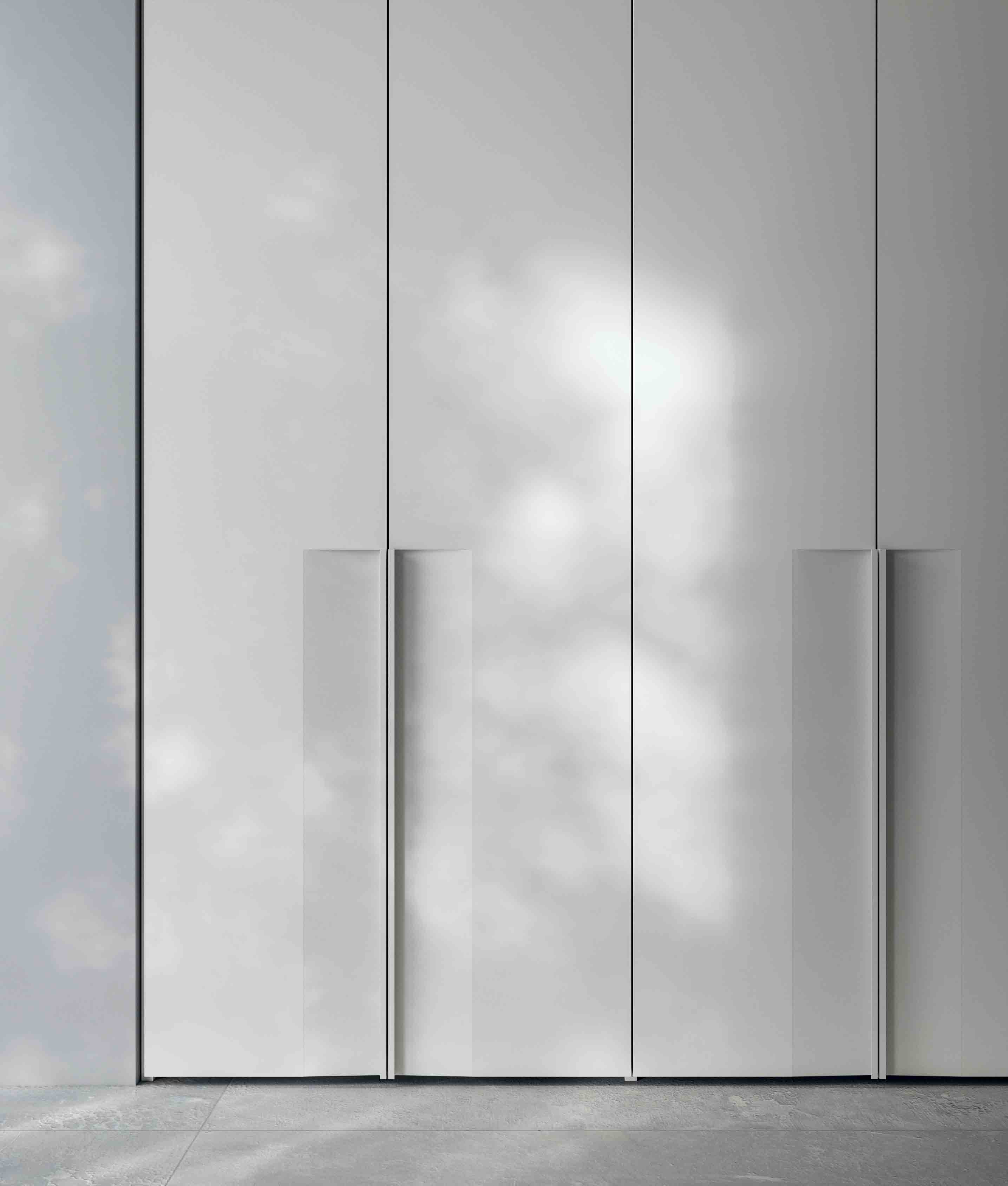 Discover now all the available finishes to customize your Arrow hinged door closet.
More wardrobes with hinged doors by Dall'Agnese