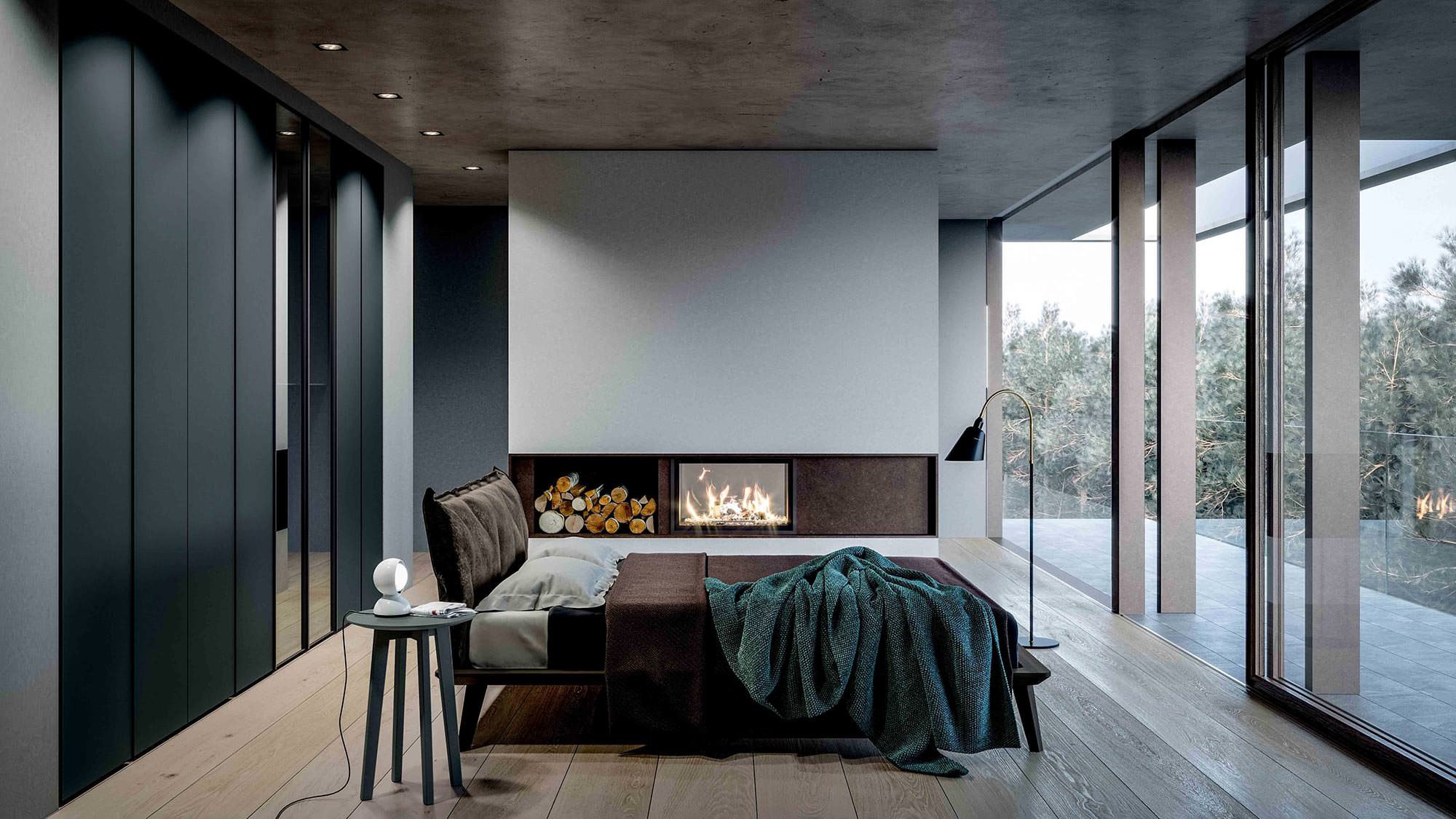 Wardrobe with hinged door
Tecno
The Tecno hinged door closet is linear and rigorous, capable of reinventing itself in a thousand different ways thanks to rich modularity and a wide range of finishes. You can choose from wood essences, matte, glossy and special lacquers, and lacquered or mirrored glass.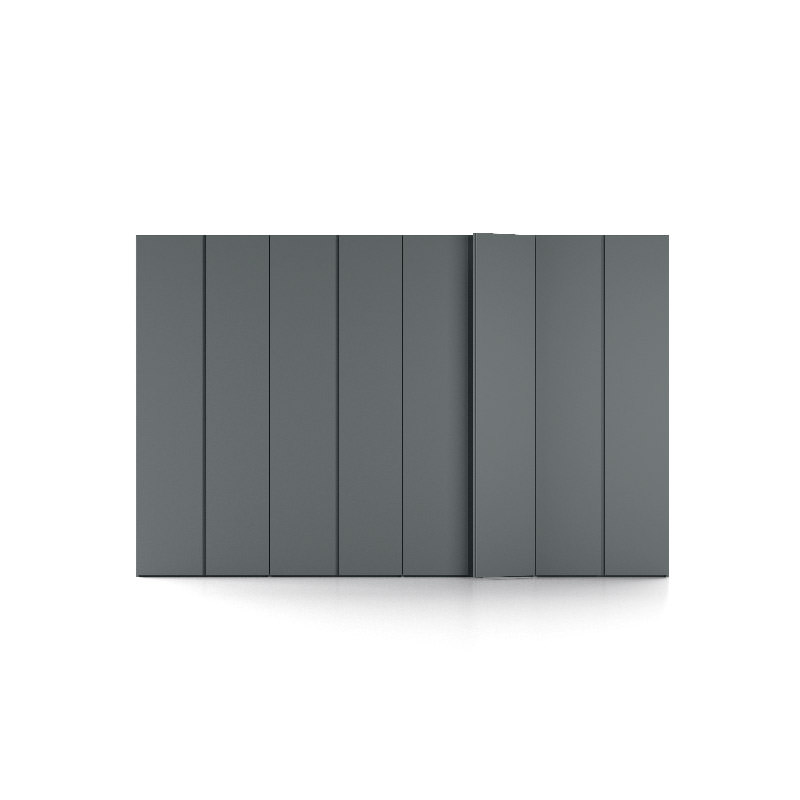 Wardrobe modularity with Tecno door
A variety of modules of different widths and heights are provided, including corner modules. If you want compositions with two hinged doors, then the Tecno door should be paired with the Simply door to allow them to be opened using the groove handle that accompanies the entire profile of Tecno. Same procedure in the case of the Tecno glass door, such as the one in extra white glass in the image, to be paired with the Simply door, not necessarily in glass.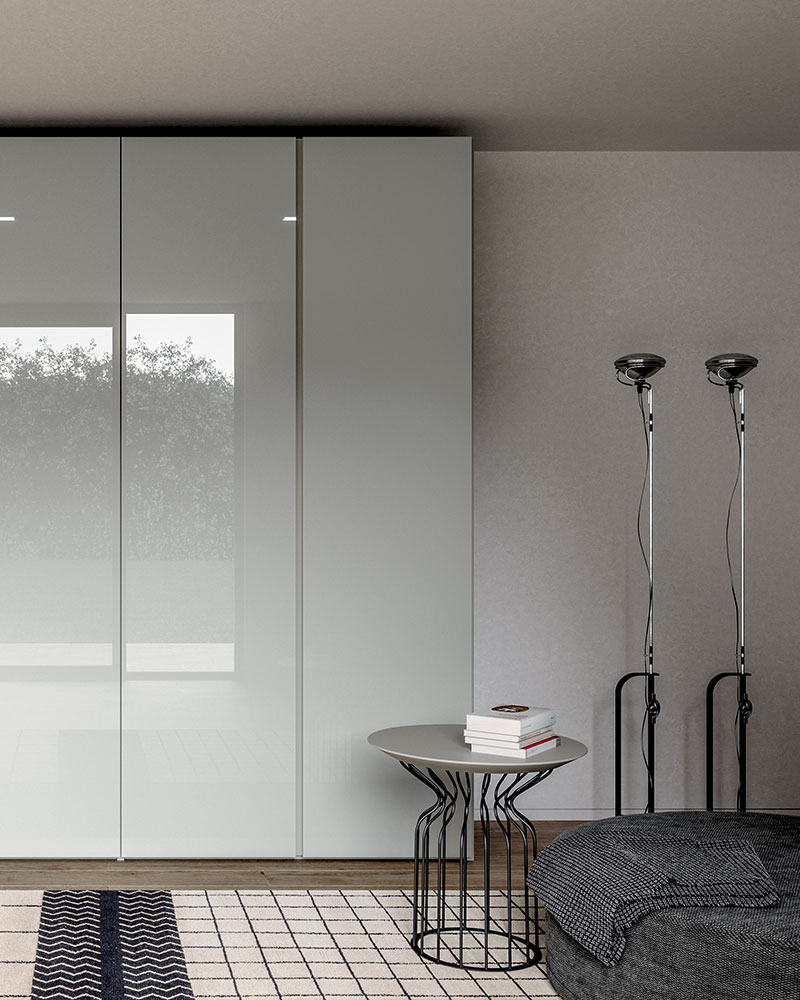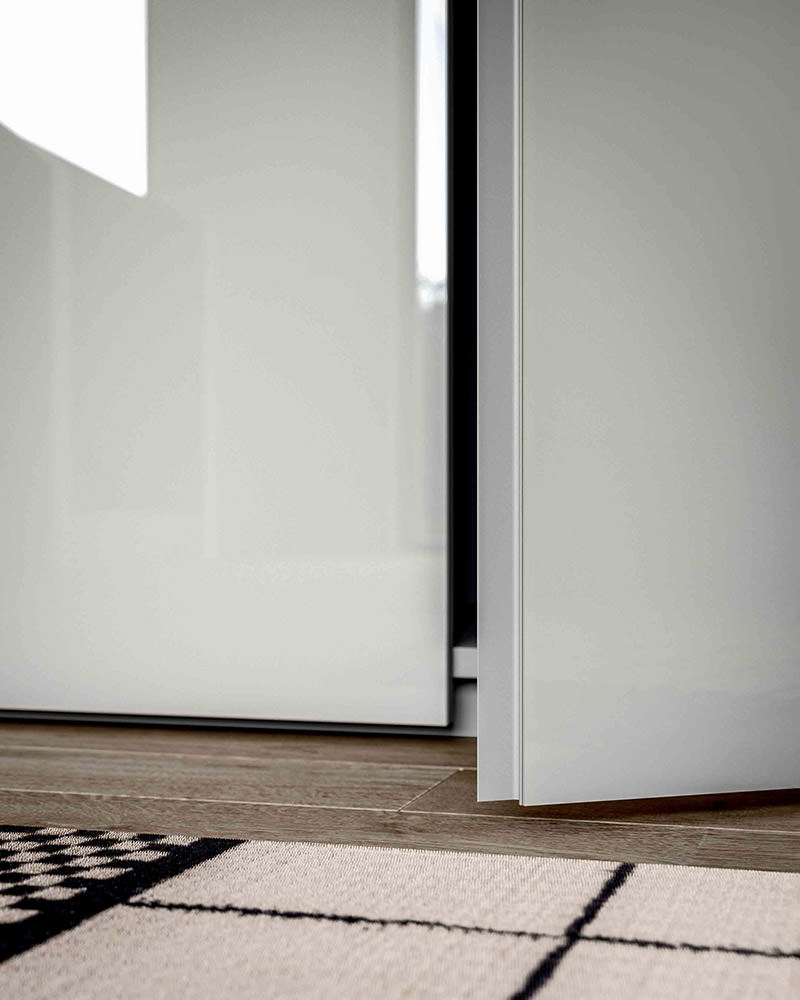 The Tecno door pairs with the Simply hinged door to allow it to be opened with the grooved handle that runs along its entire profile.
Flexibility of the cabinet with Tecno door
You can customize your Tecno hinged door closet to your liking. In the pictures, for example, there is a composition under the banner of functionality. It is equipped with external drawers, swiveling TV stand panel and rear compartment with shelves. The Tecno door is in nickel metal lacquer with its brown metal groove handle. The drawers are in an ash oak finish.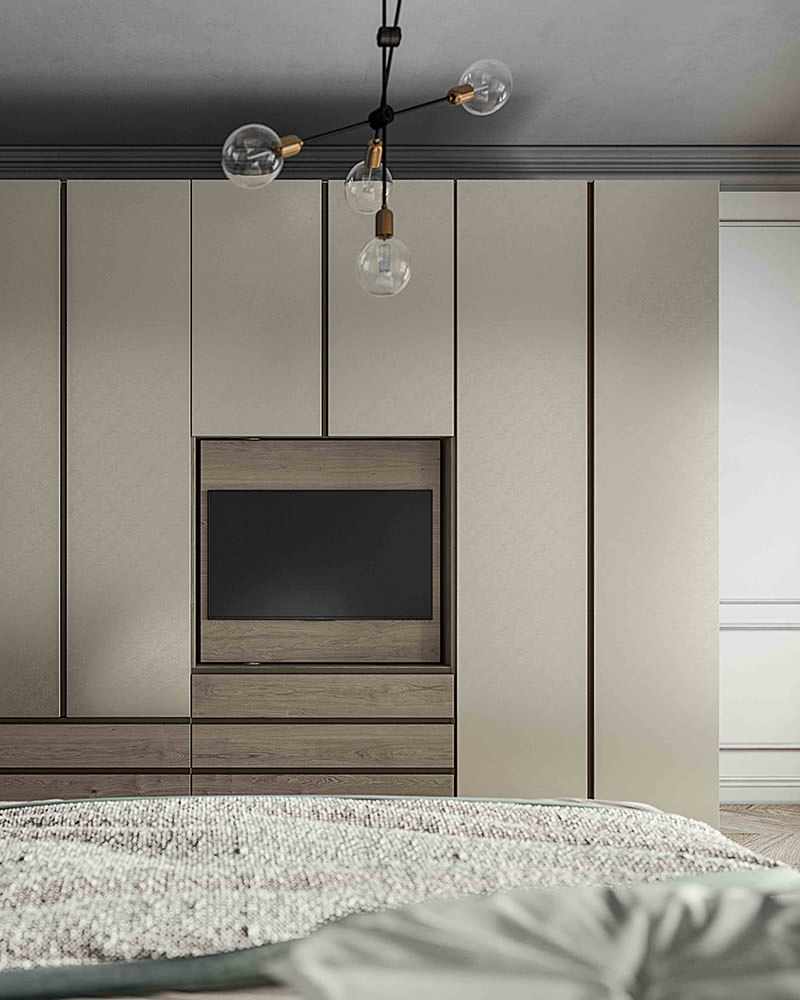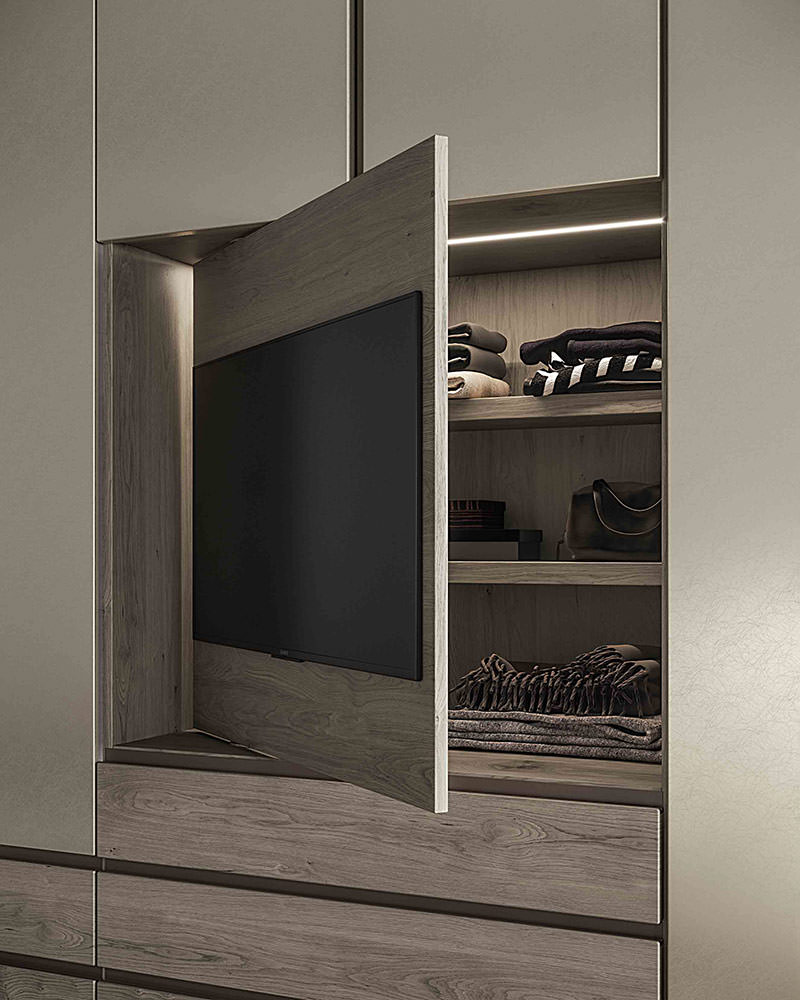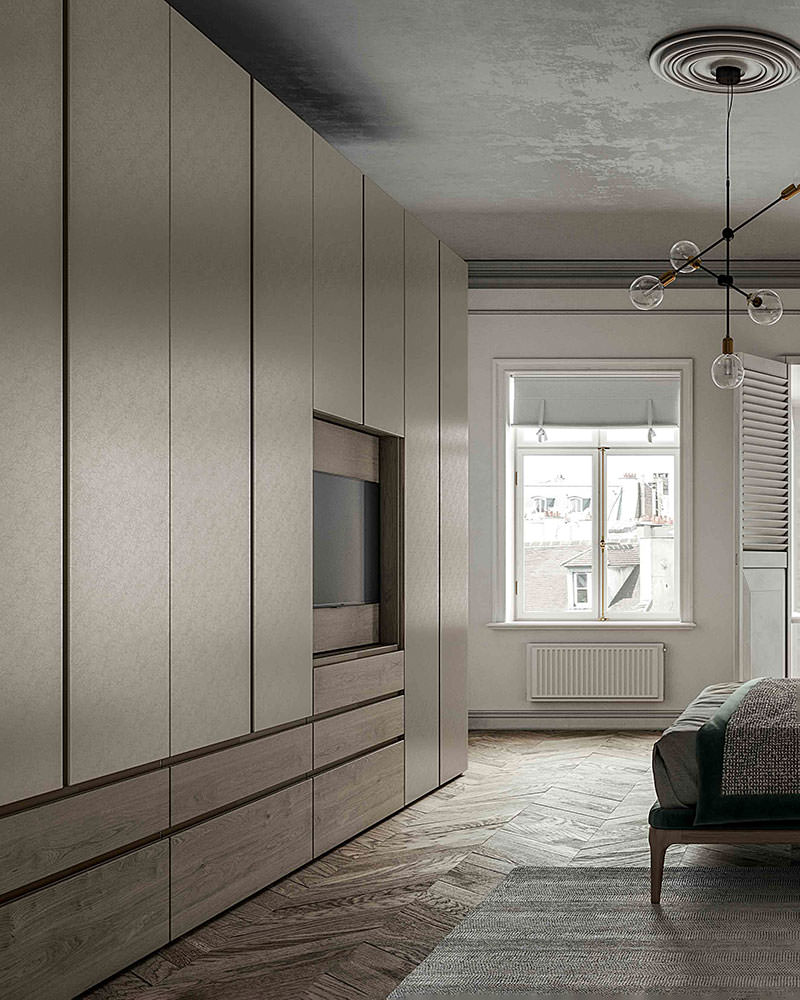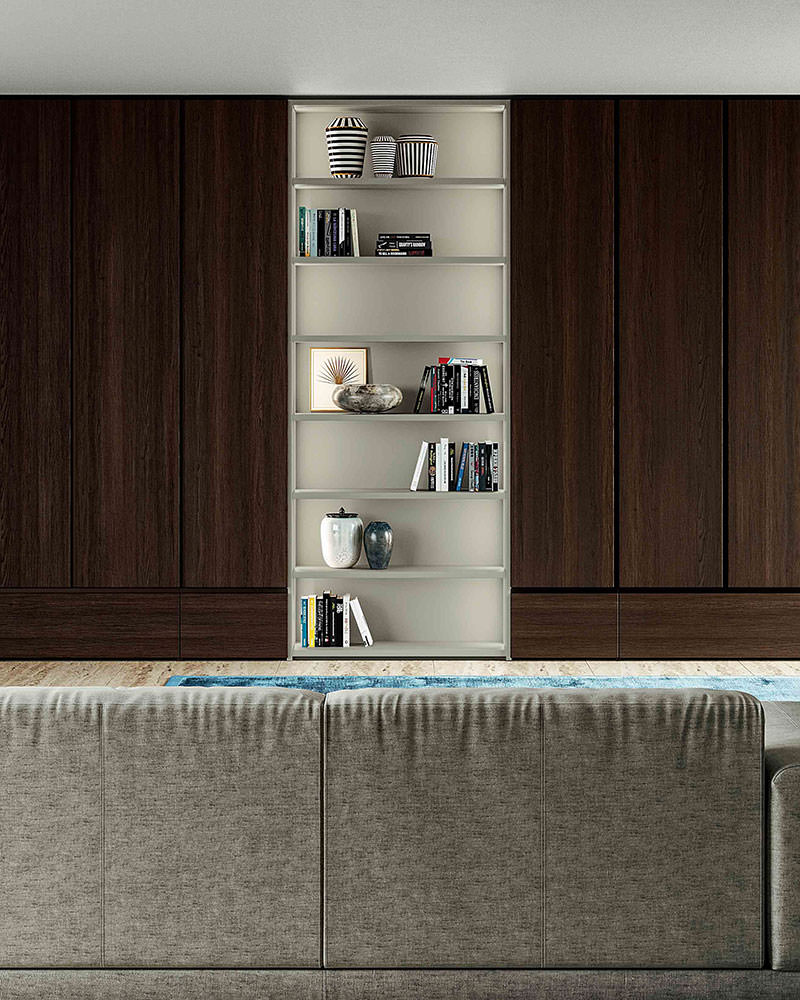 Wardrobes with Tecno door for the living room
Dall'Agnese closet compositions are comfortable in different rooms of the house, not necessarily in the bedroom or wardrobe. In these images, a Tecno hinged door closet in heat-treated oak is placed in the living room. It is equipped with baskets at the bottom and features the large open compartment with shelves and vertical LED lighting. The handle is contrasting, in black matt lacquer.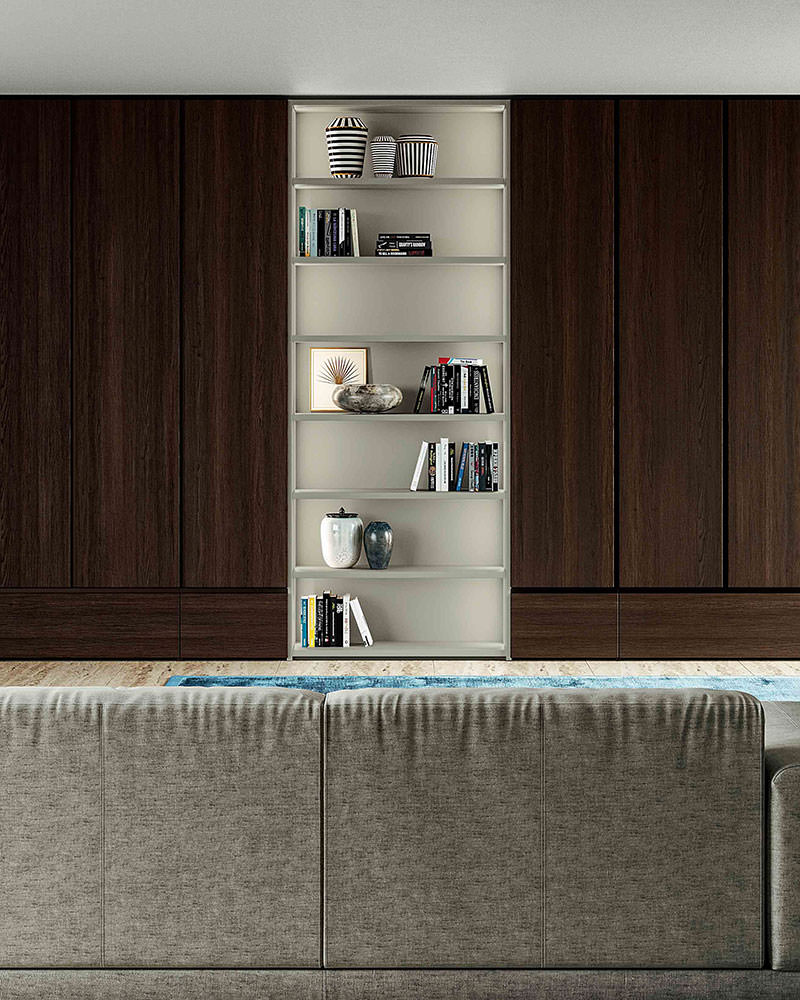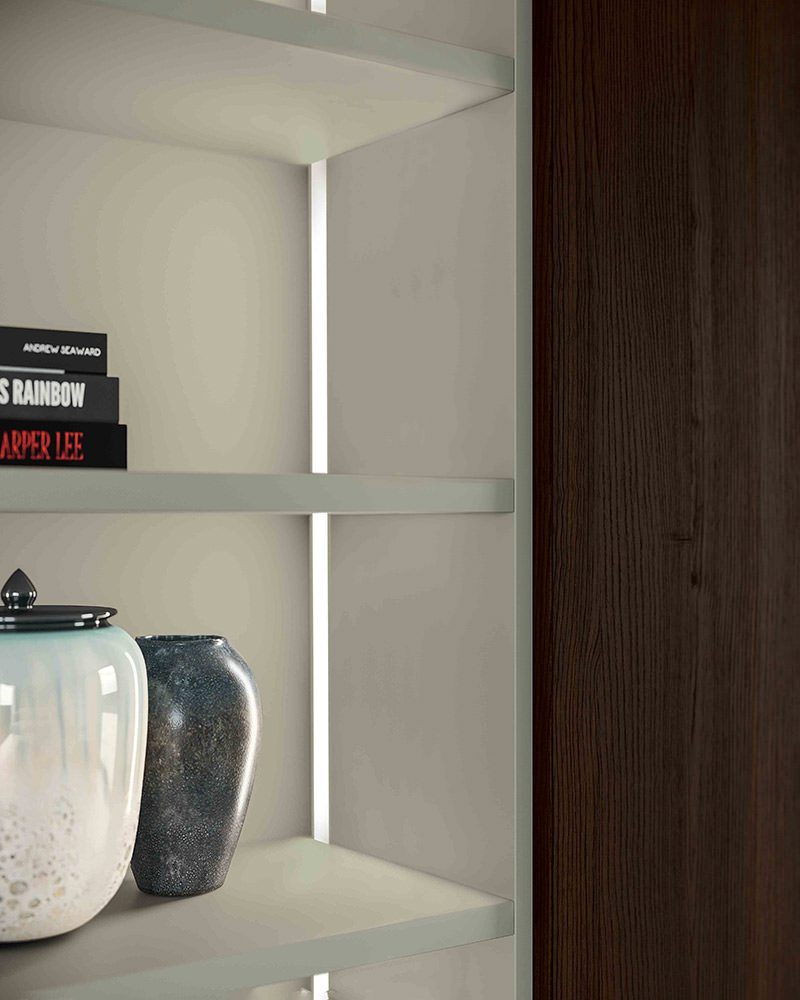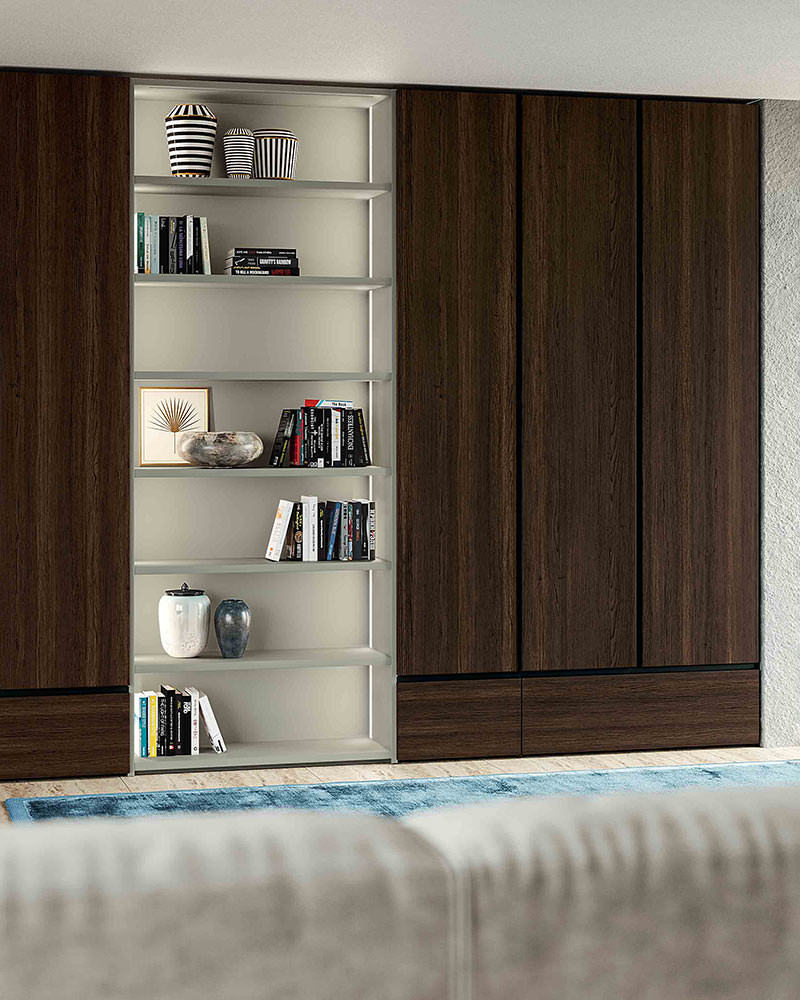 Style details
When you want to create your own Dall'Agnese closet, ask our dealers for advice. It is easy to create original solutions with simple details For example, as in the pictures, you can interrupt the linearity of the anthracite gray matt lacquered doors with a double Glass Up glass door or intersperse the silk gray lacquered doors with a mink oak finish door.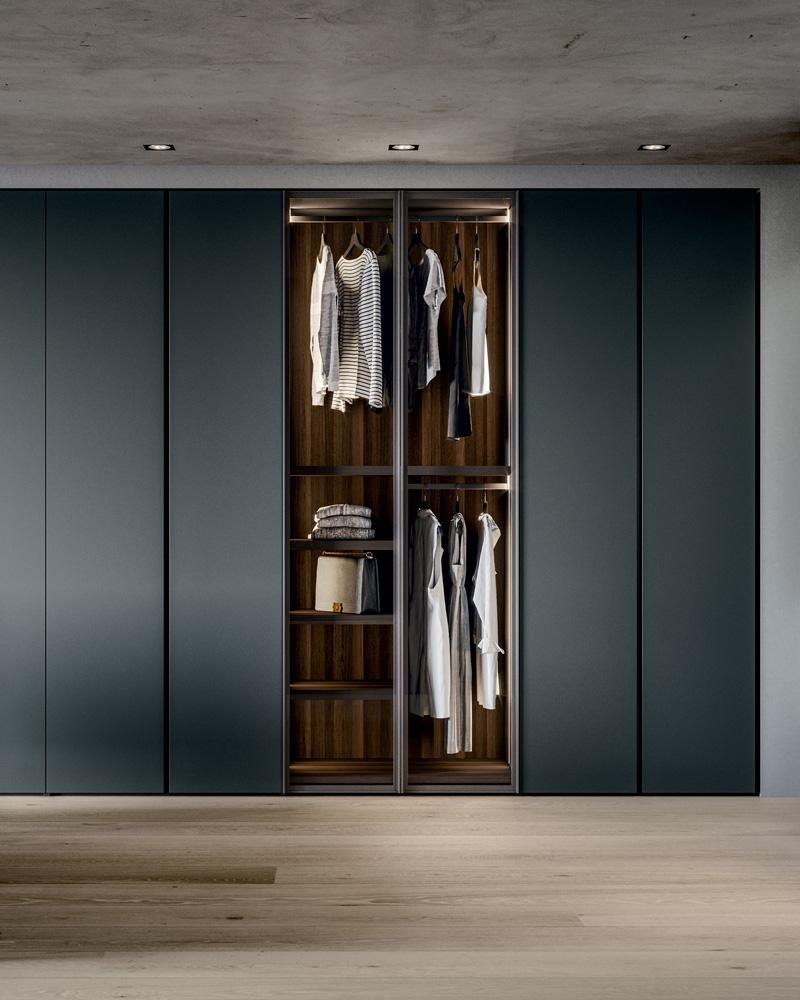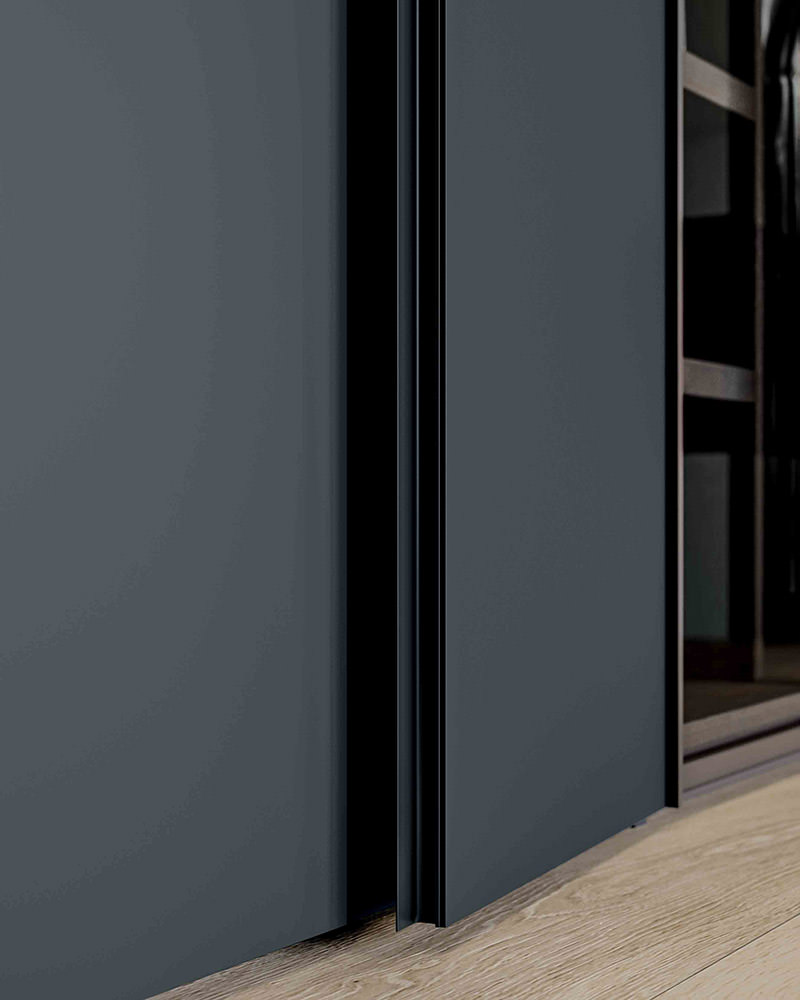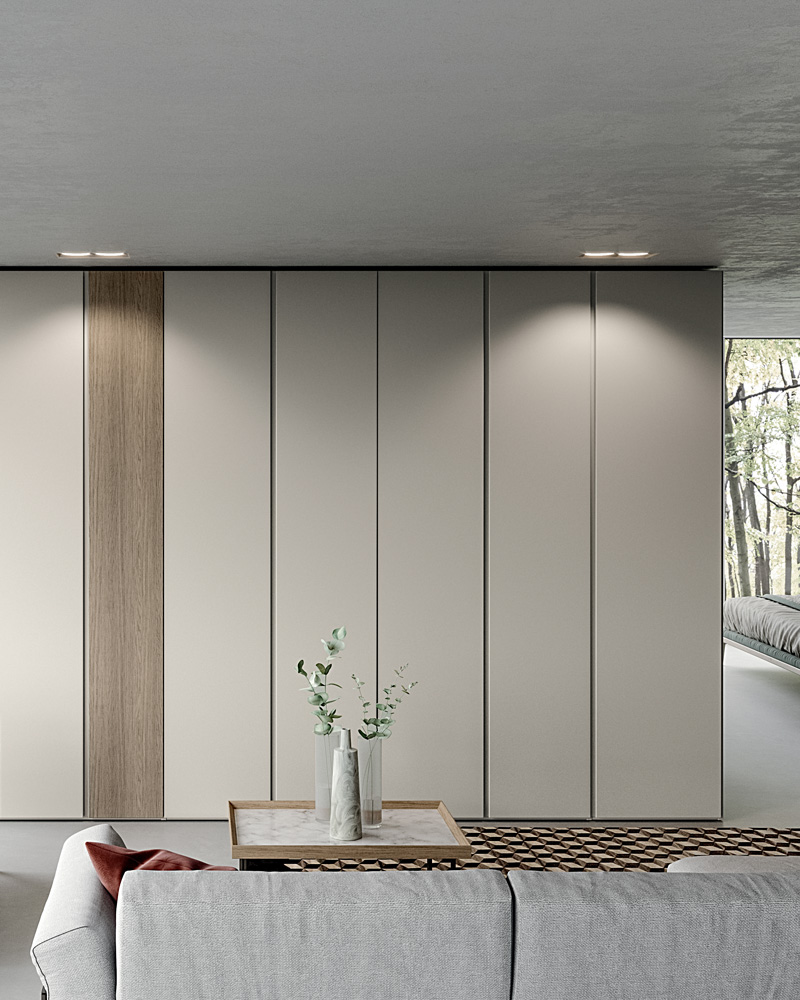 How will you dress your Tecno hinged door wardrobe? It is available in wood, glass, mirror and lacquered finishes, including special lacquers with metal or cement effect.
More wardrobes with hinged doors by Dall'Agnese