Wardrobe with hinged door
Arco
The Arco hinged door with integrated handle, carved into the wood, is linear and clean, perfect for fitting into the most diverse contexts discreetly and thus leaving the scene to other elements.
Wardrobes with wide modularity
A variety of modules of different widths and heights are provided, including corner units either to accommodate the cabinet in a recessed corner or conversely oriented outward, as in these pictures.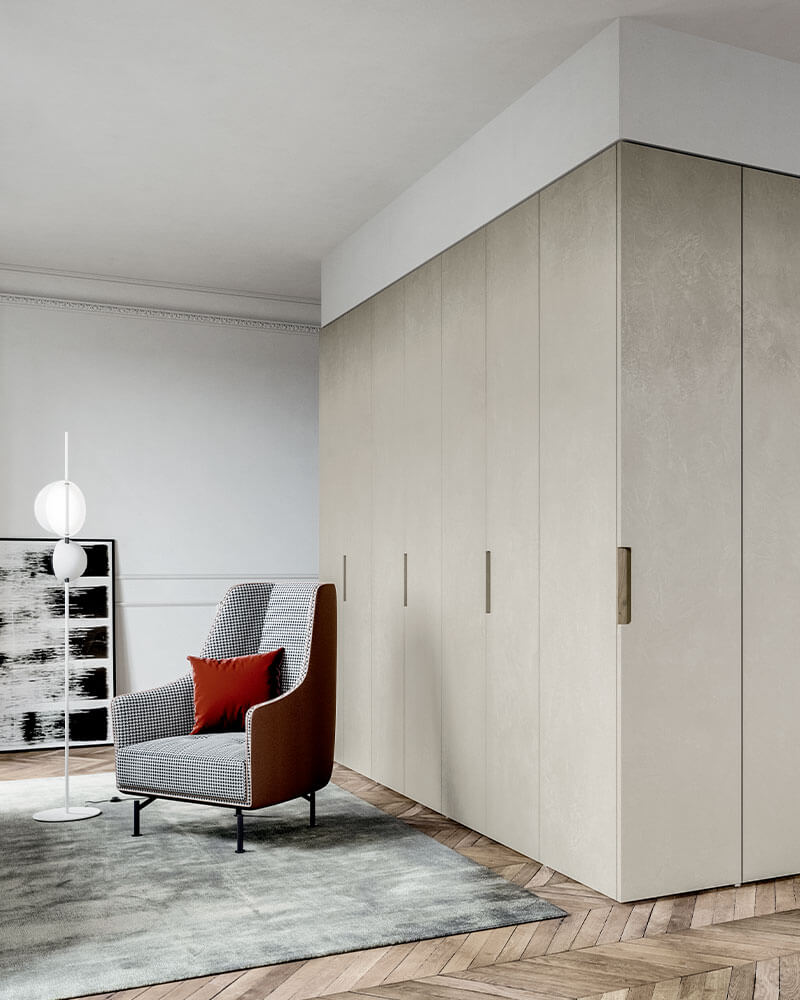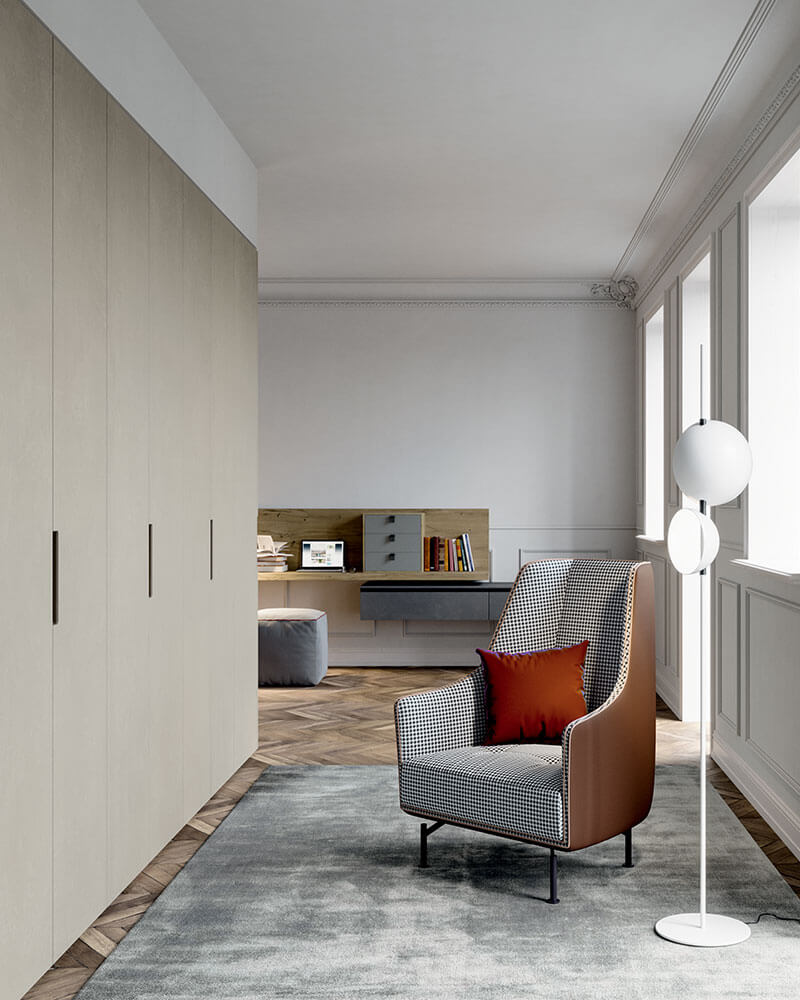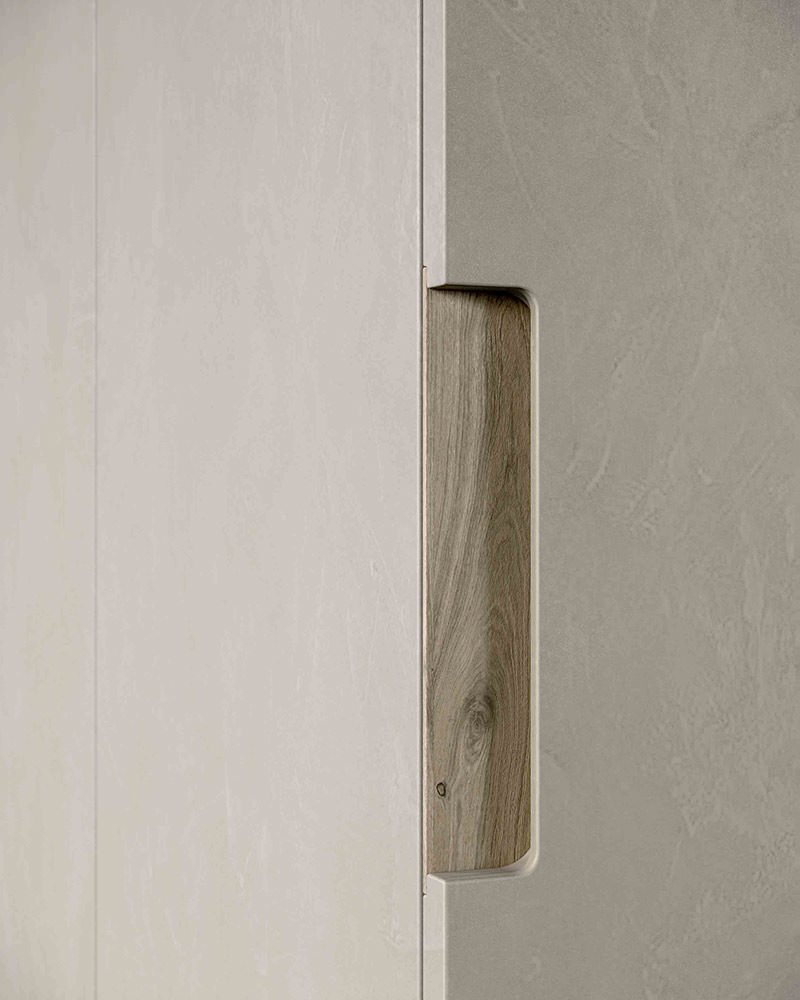 The Arco door matches perfectly with the Simply hinged door to form a pair of hinged doors.
Wardrobes with bookcase element
The versatility of an Arco hinged door closet is such that it also fits well into the living room, where it can make use of matching details. For example, the bookcase end element that makes the side functional and elegant. In the images, it is offered in beaver oak contrasting with the white matt lacquered door with matching integrated handle.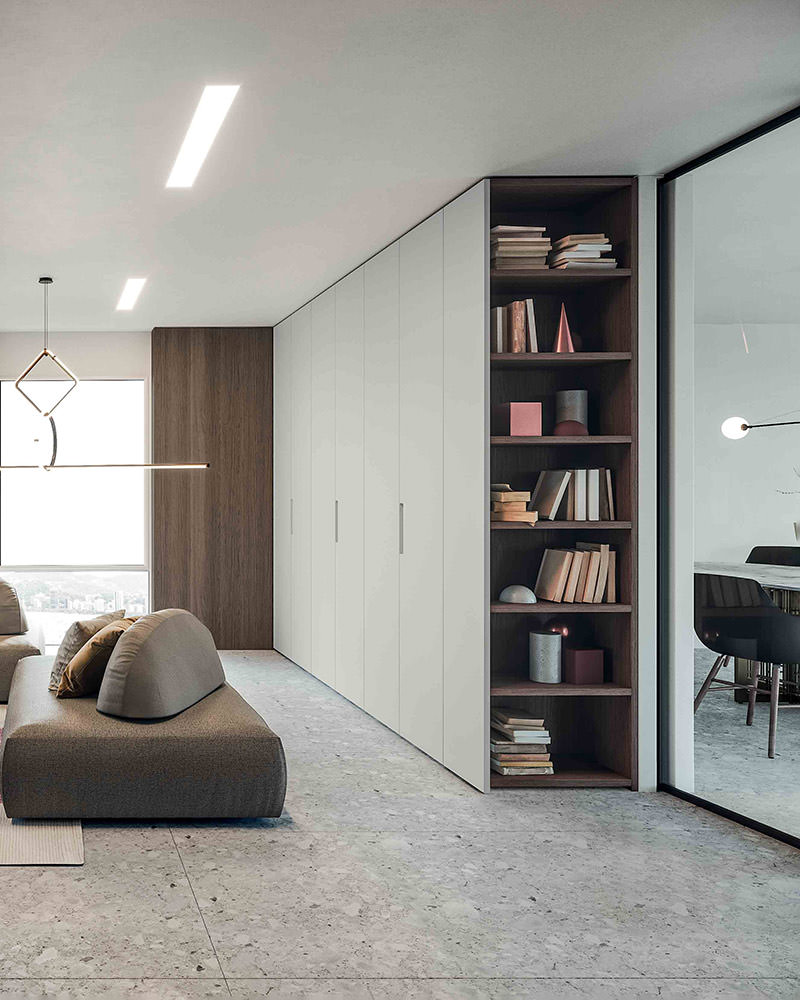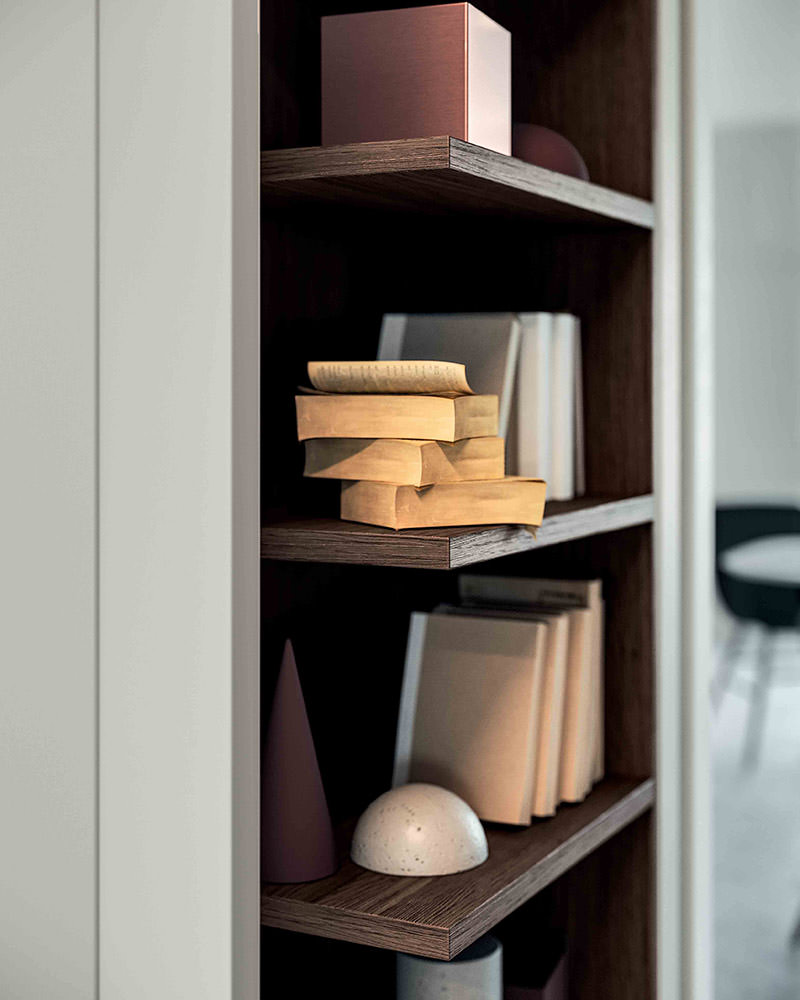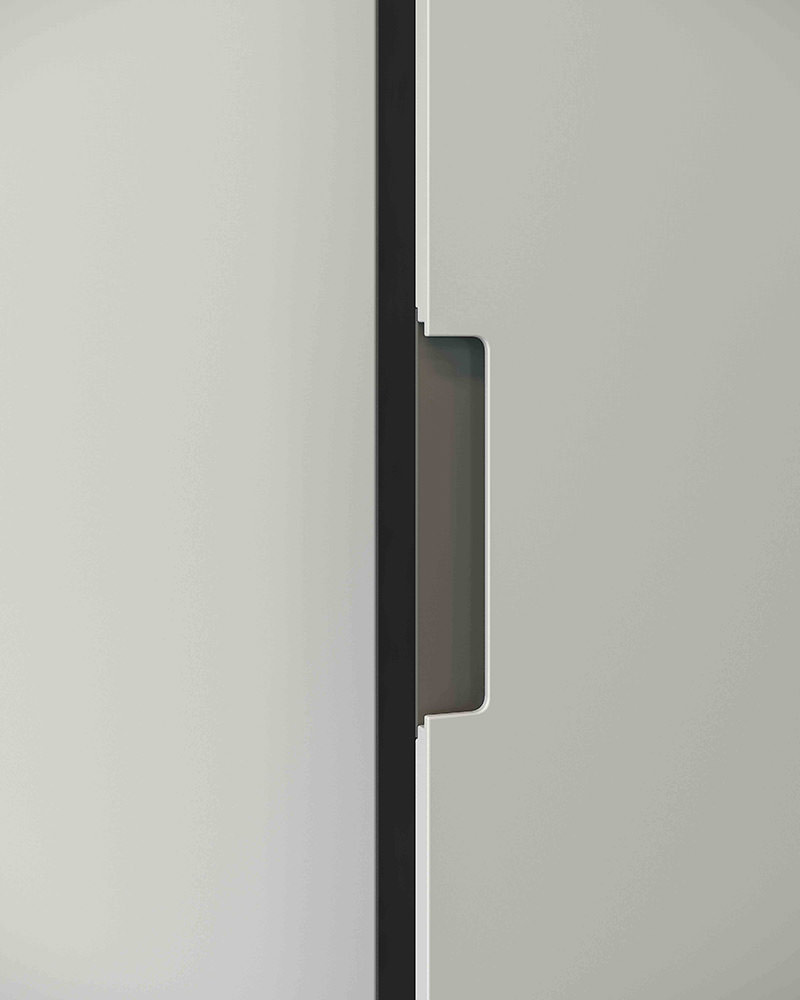 What will your Arco hinged door wardrobe look like? You can choose from the entire Dall'Agnese range of matt lacquers and woods.
More wardrobes with hinged doors by Dall'Agnese