Wardrobe with hinged door
Cuoio
The Cuoio hinged door closet enhances craftsmanship because externally it is upholstered in elegant leather. It is ideal for embellishing a room and drawing attention to itself. Several colour finishes and matching handles are available.
Cuoio door cabinet modules
You can choose from a variety of modules of different heights and widths, with one hinged door or two, and from various handles. In these images, the cabinet is upholstered in dark brown hard leather with matching vertical stitching, while the Total handle is in brown metal.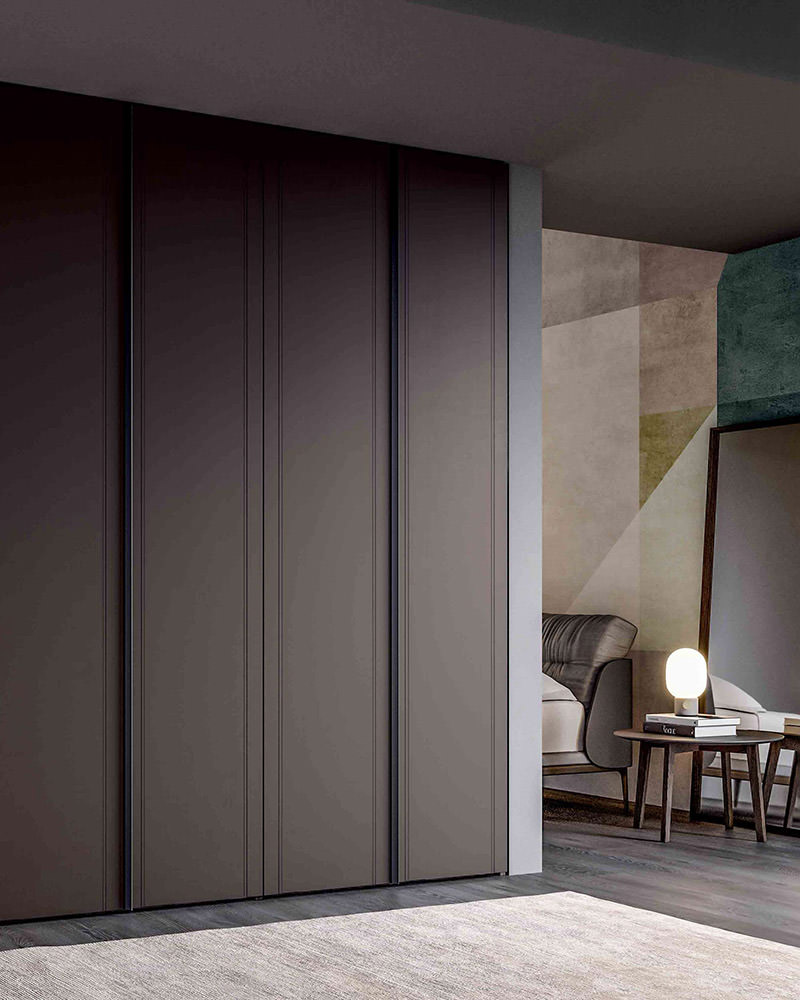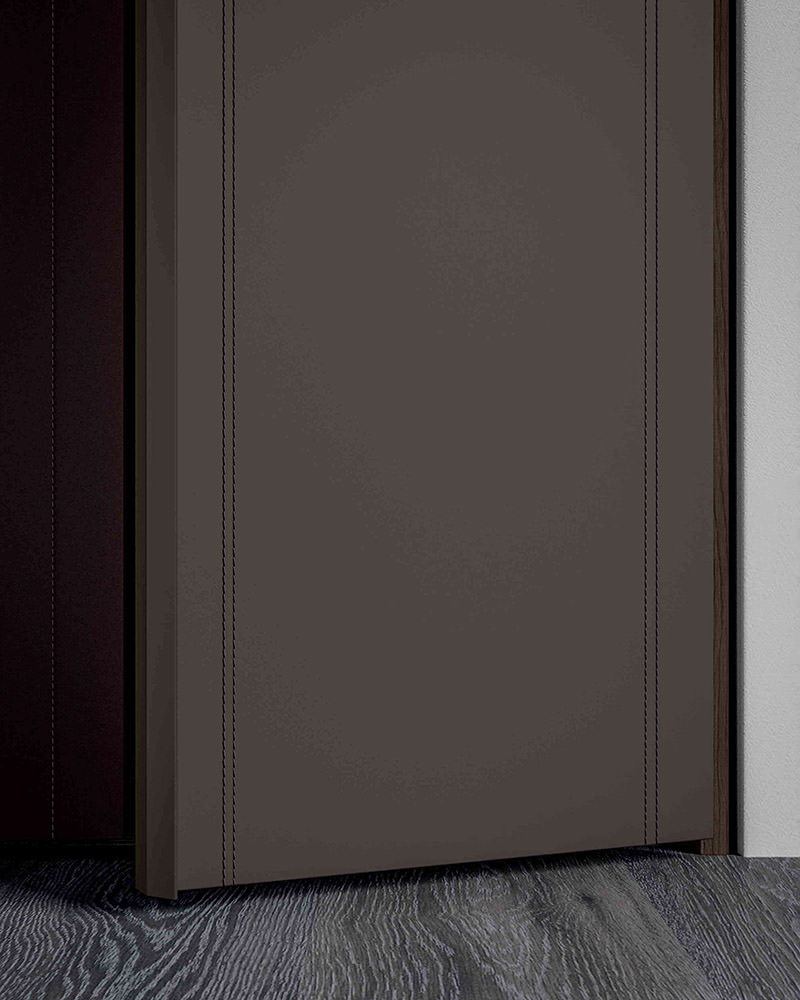 If you like refined environments where you breathe care, craftsmanship and elegance, the Cuoio door will be your choice.
Choose finishes for your Cuoio hinged door cabinet from Dall'Agnese's dedicated material colour chart. Don't forget about interiors, handles and accessories.
More wardrobes with hinged doors by Dall'Agnese