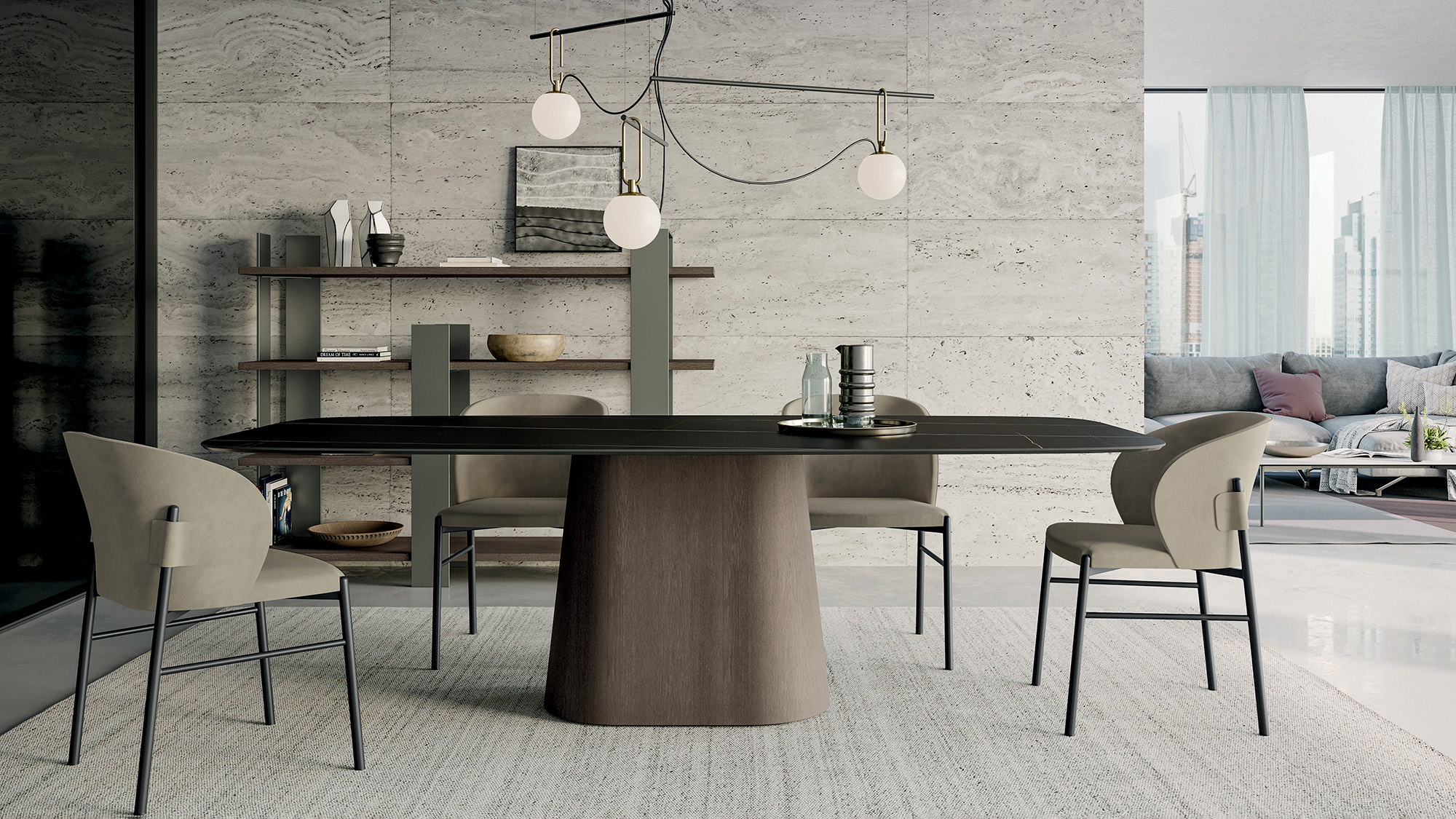 Table
Koniko
Koniko works by addition in the idea of its designer, Matteo Zorzenoni. It has an almost monolithic volume with a conical shape and a large table top in stoneware, wood or lacquered glass.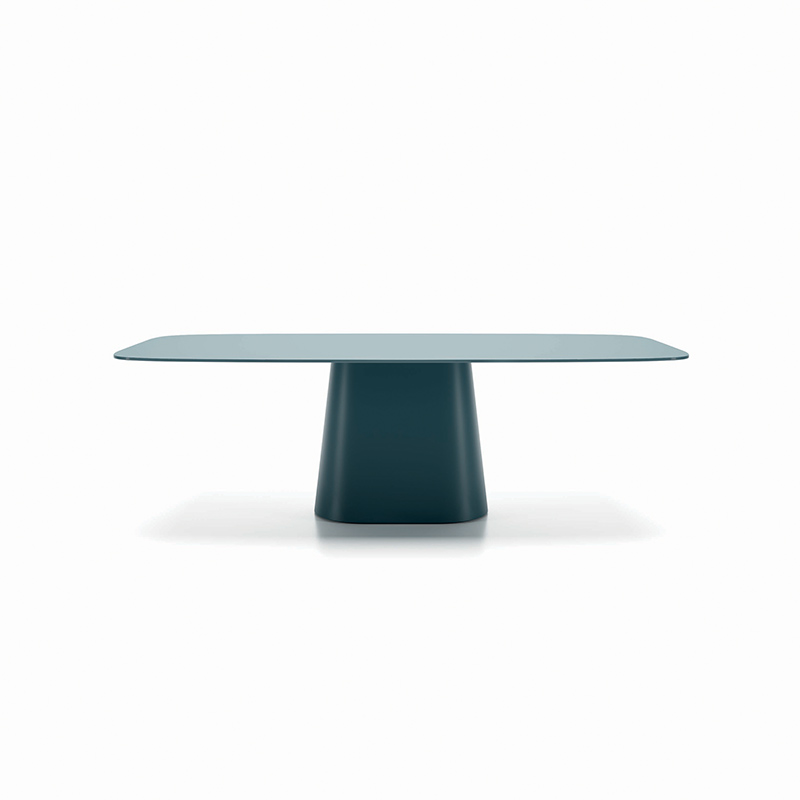 Central base
Koniko is a table with a central wooden base, available in a variety of finishes, from wood veneers that bring out the original material to lacquered ones in a wide range of matt, cement or metallic finishes.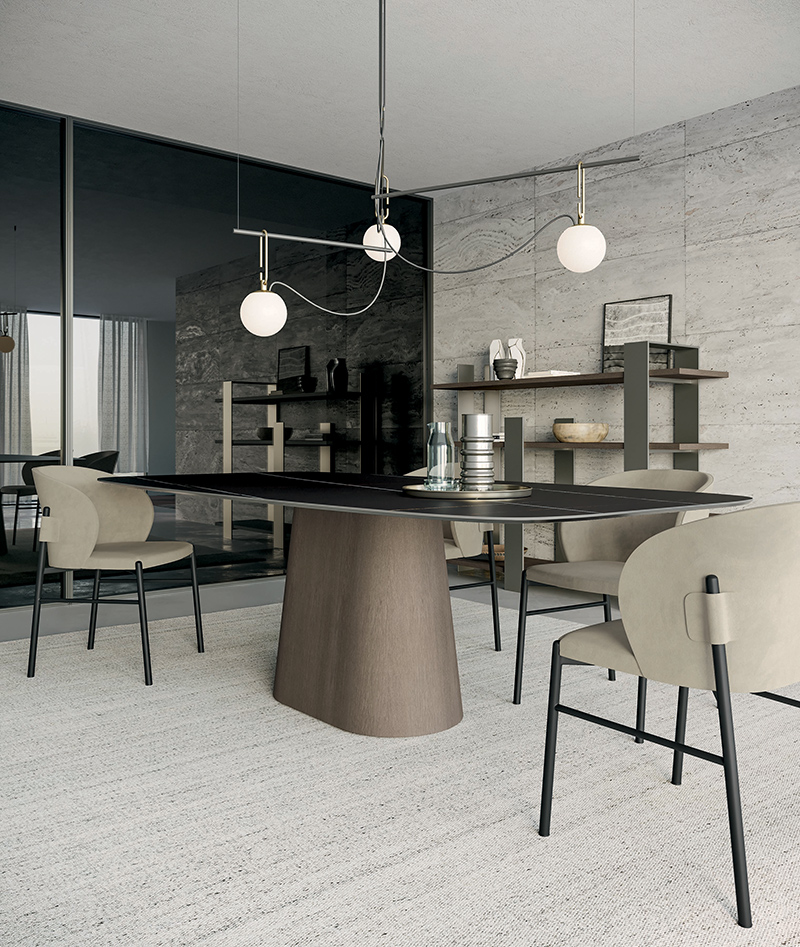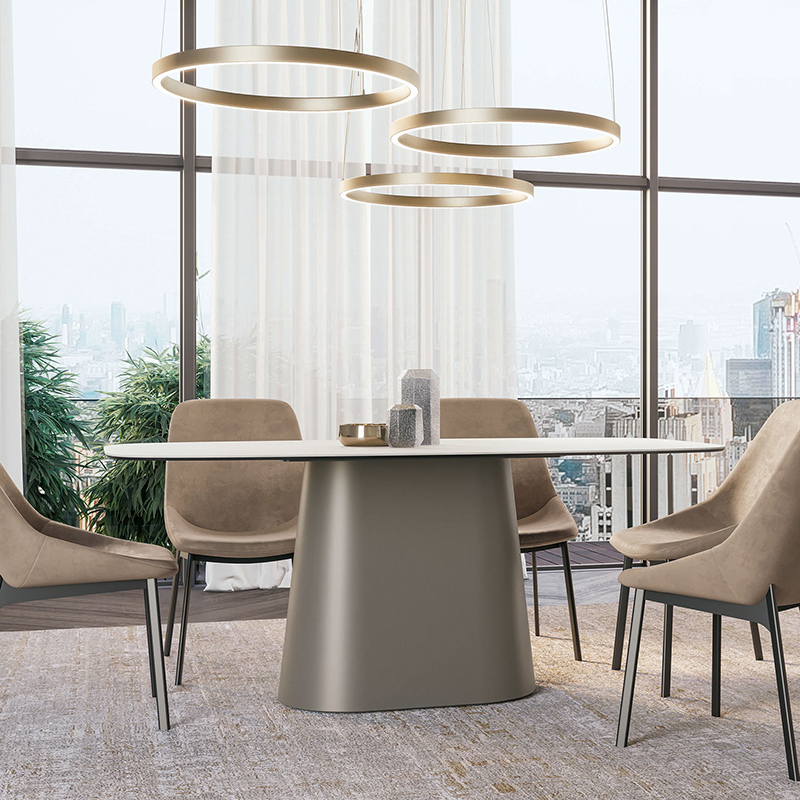 The Koniko table stands proud to the eye in its statuesque simplicity, founded on the base with a conical structure.
Various measures for the plan
The slim fixed top of the Koniko table is available in different sizes, both in length and width, so that it is easy to fit into very different contexts. The top can be made like the base in veneer or lacquered wood, with the same or a contrasting finish, or in stoneware or lacquered glass.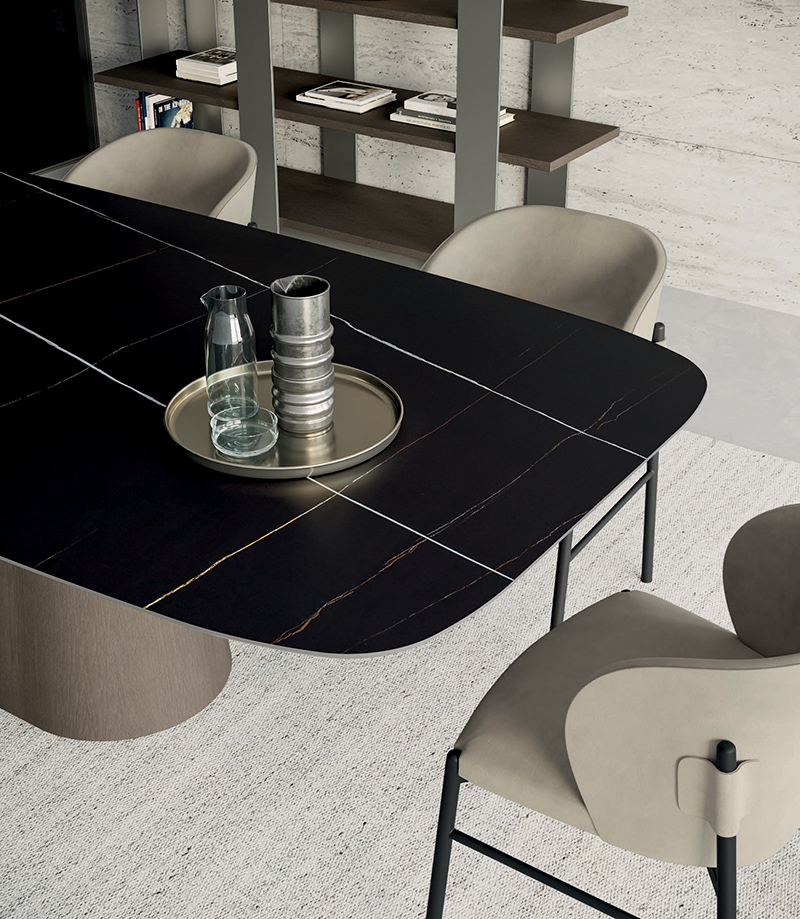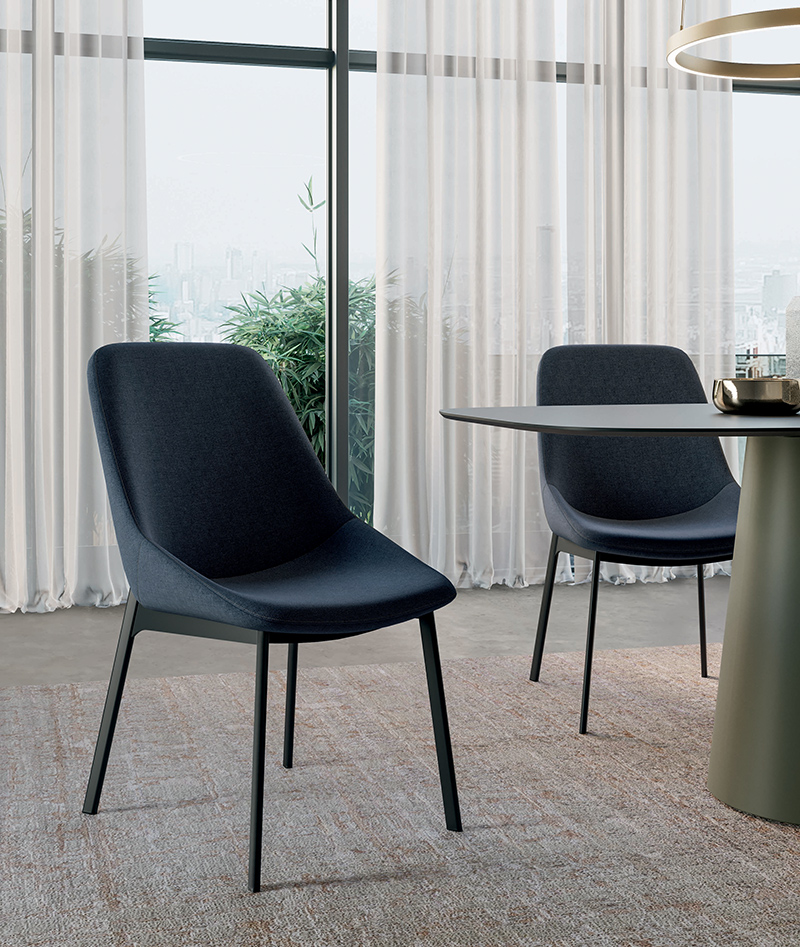 Koniko and Le Mans
Koniko combined with the Le Mans chair, designed again by designer Matteo Zorzenoni, creates a particularly elegant and balanced ensemble.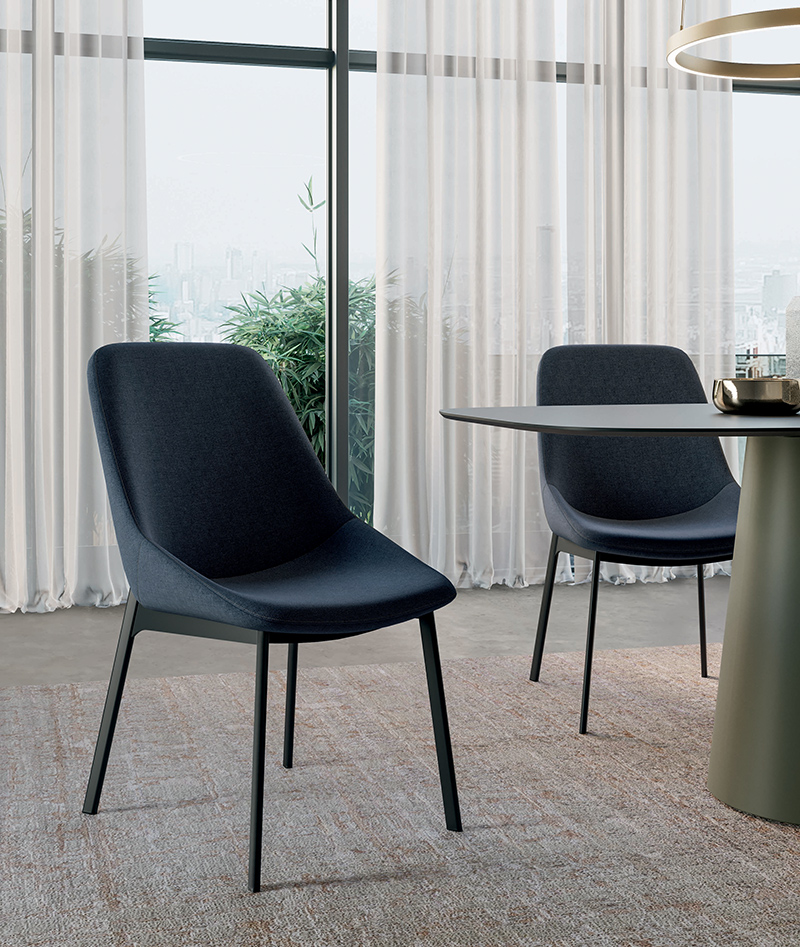 More tables by Dall'Agnese