Wardrobe with hinged door
Young
The Young hinged door closet is designed for young people who demand quick choices and look at the details that impress them. That's why the door is smooth and gains character with the handle. Dall'Agnese offers you a wide selection of them.
Young hinged door: modules
You can choose from different modules how to build your Young hinged door closet. There are different elements by width and height, there are end and corner components, with the possibility of using single or double doors. It will be easy to compose the closet you need.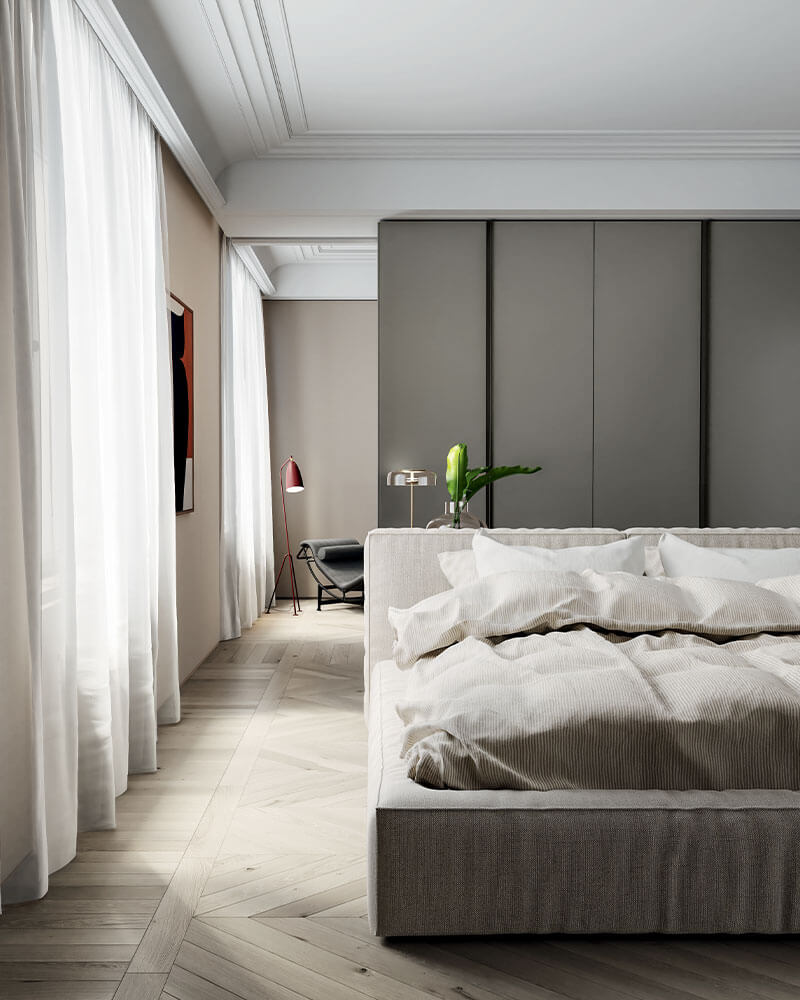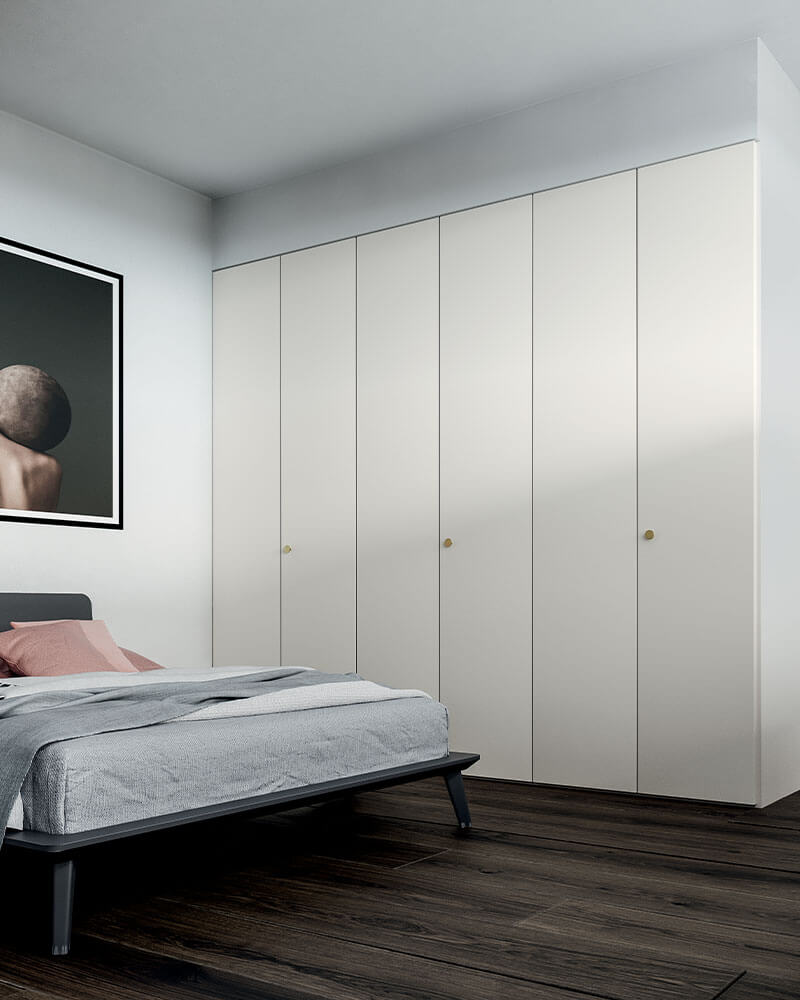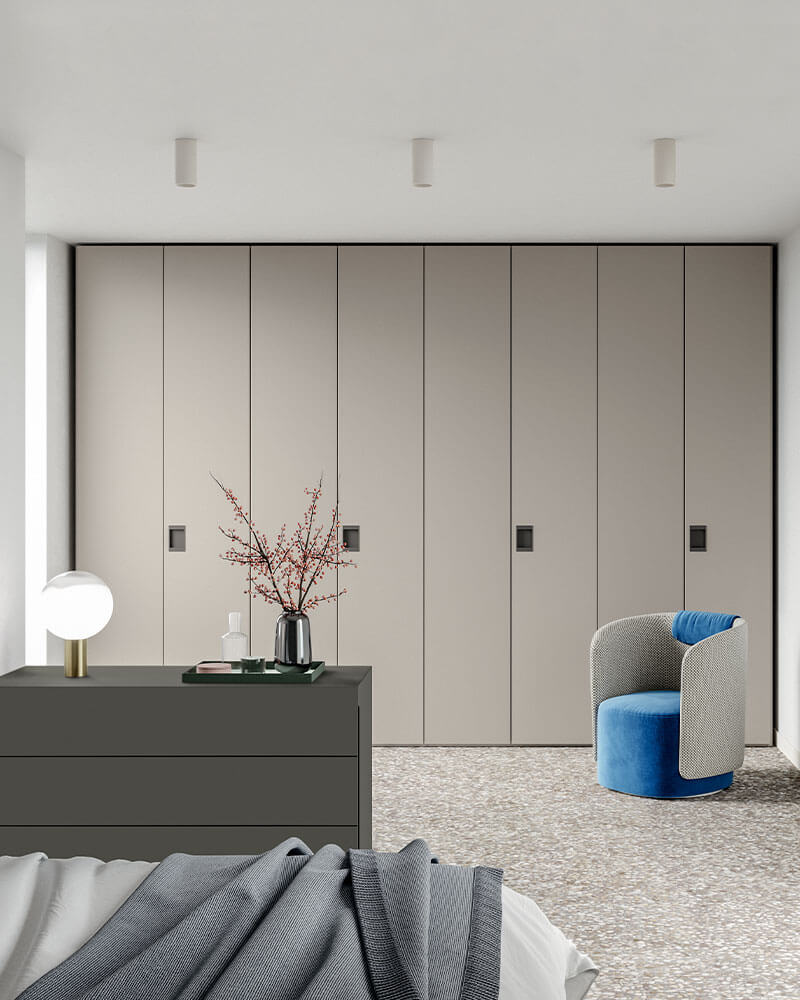 The Young hinged door is perfect for the bedroom closet, entrance hall, closet.
Customization: the handles
To proceed with the customization of your closet, the Young hinged door lends itself to using handles that are very different from each other, so as to satisfy your taste as well. Others include the brass knob, the Total handle on the outer profile in brown metal, and the Monitor handle, geometric and strict, same finish.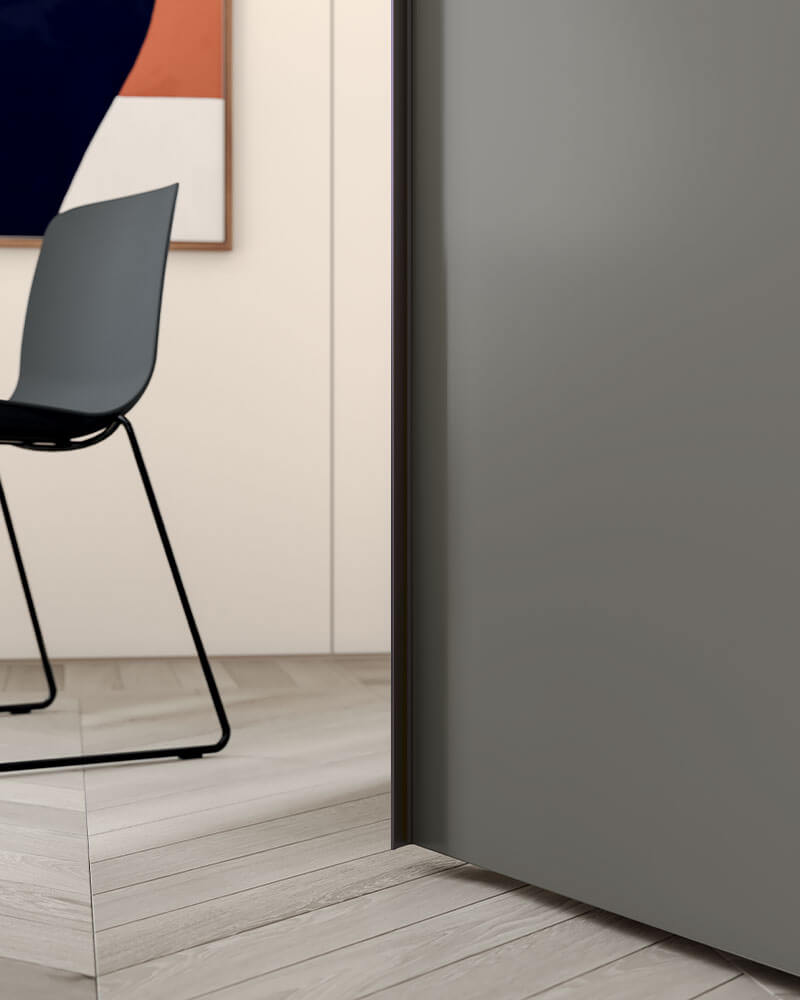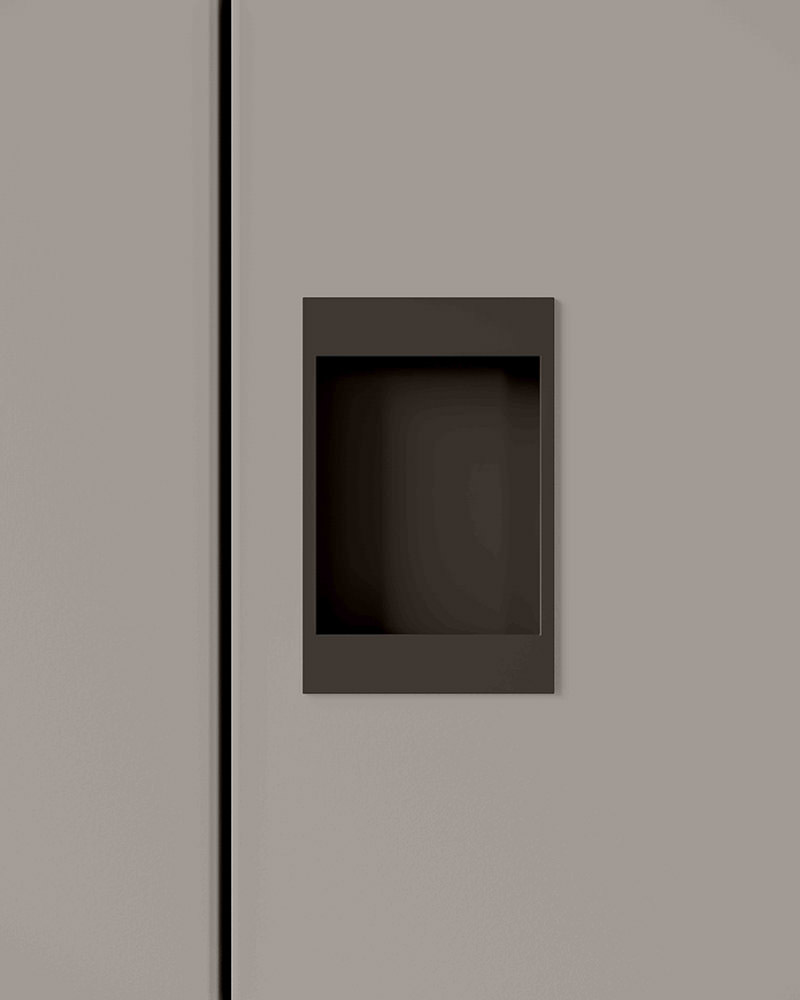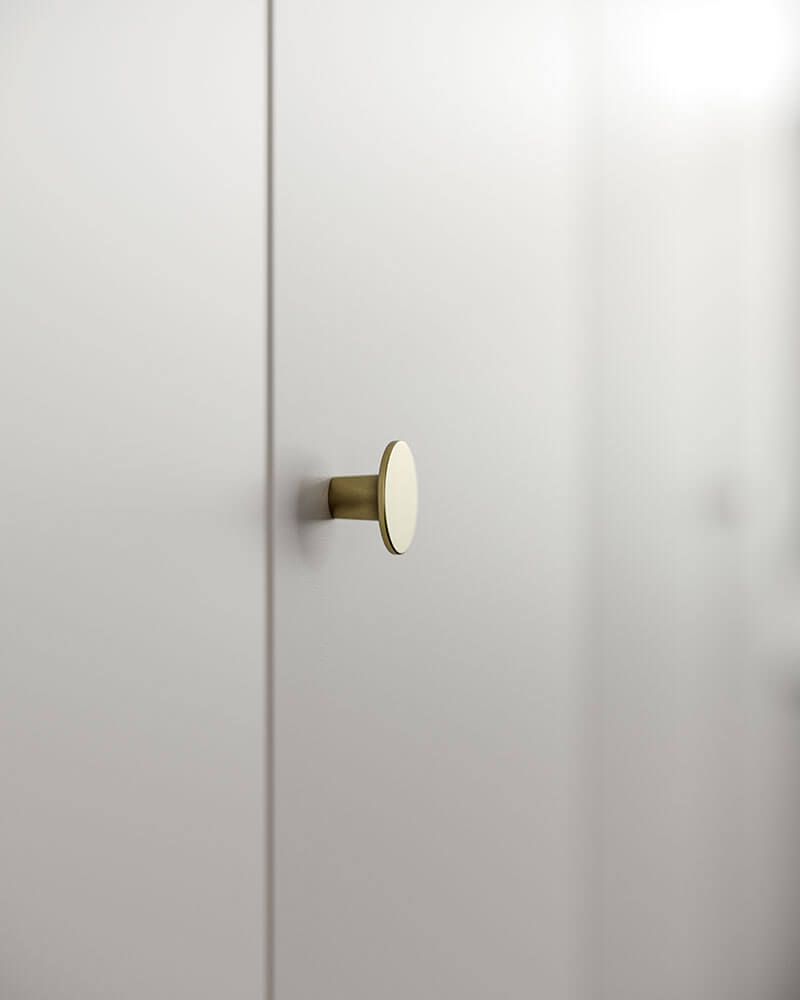 What will your Young hinged door wardrobe look like? Discover now all the finishes of the various elements available to compose it.
More wardrobes with hinged doors by Dall'Agnese