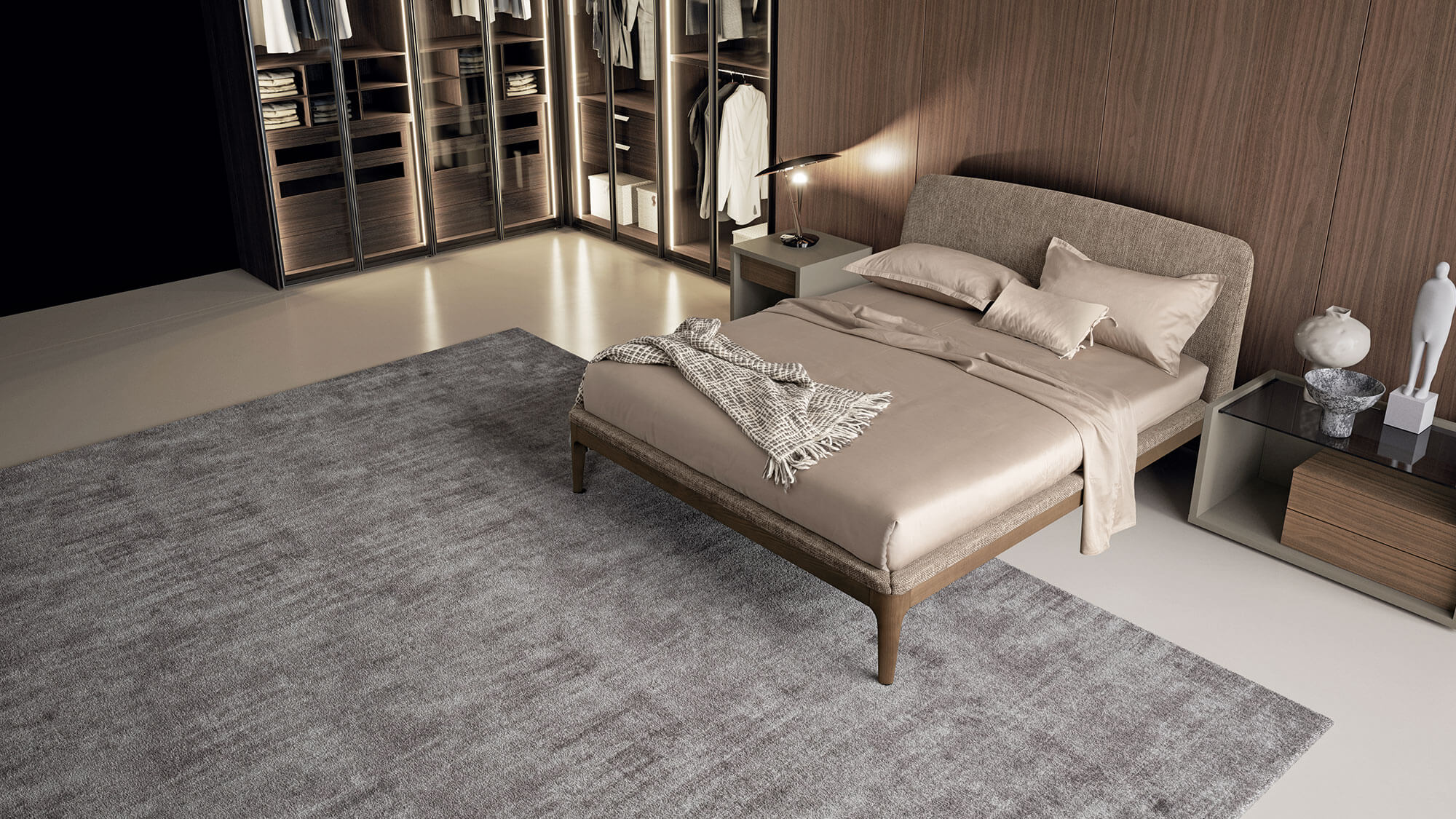 Bed
Elegance
A simple double bed, in which the essentiality of the lines is softened by a welcoming, slightly arched headboard. The immediacy of Elegance's design is timeless, to be customised in fabric, eco-leather or leather.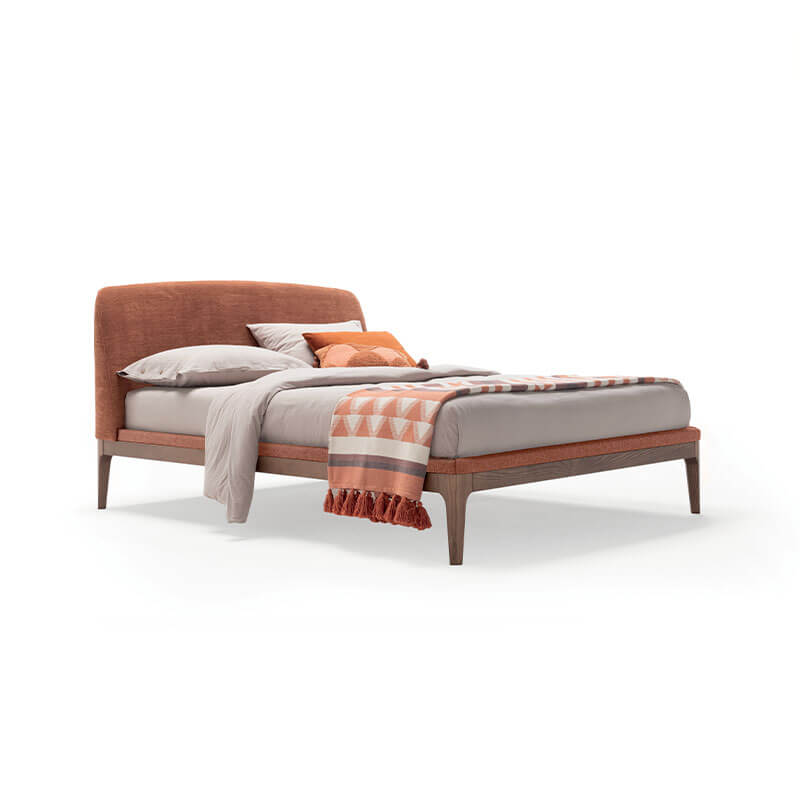 Bed with upholstered bed frame
Elegance's wooden frame features an upholstered bed frame in the upper part, covered in fabric, leather and eco-leather like the headboard, which is removable. The support is entrusted to solid wood feet, shaped and stained in the various wood finishes. The simple design with accurate details makes this bed a timeless proposal, a new contemporary classic.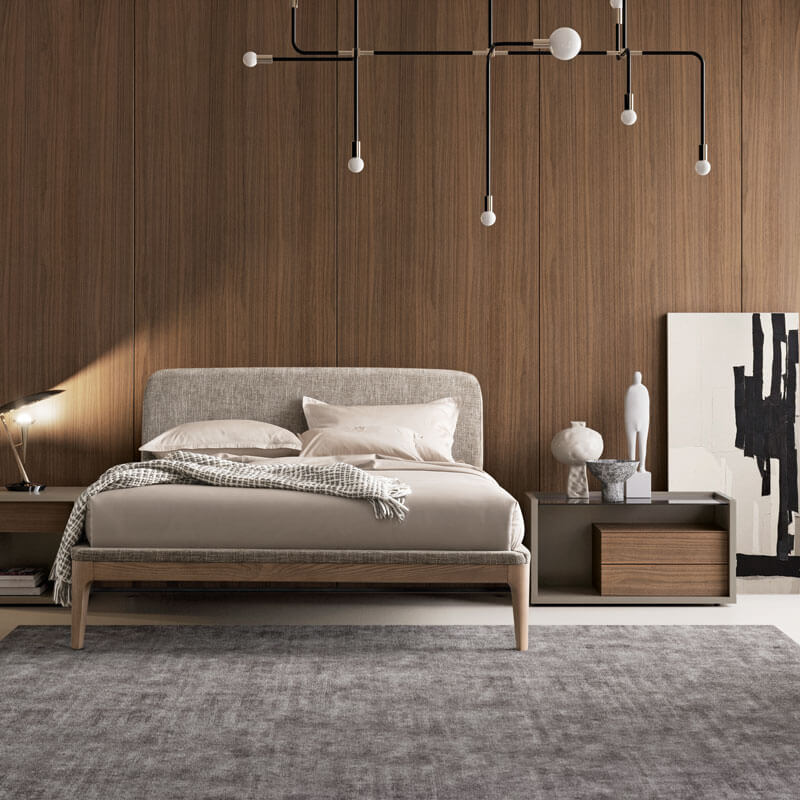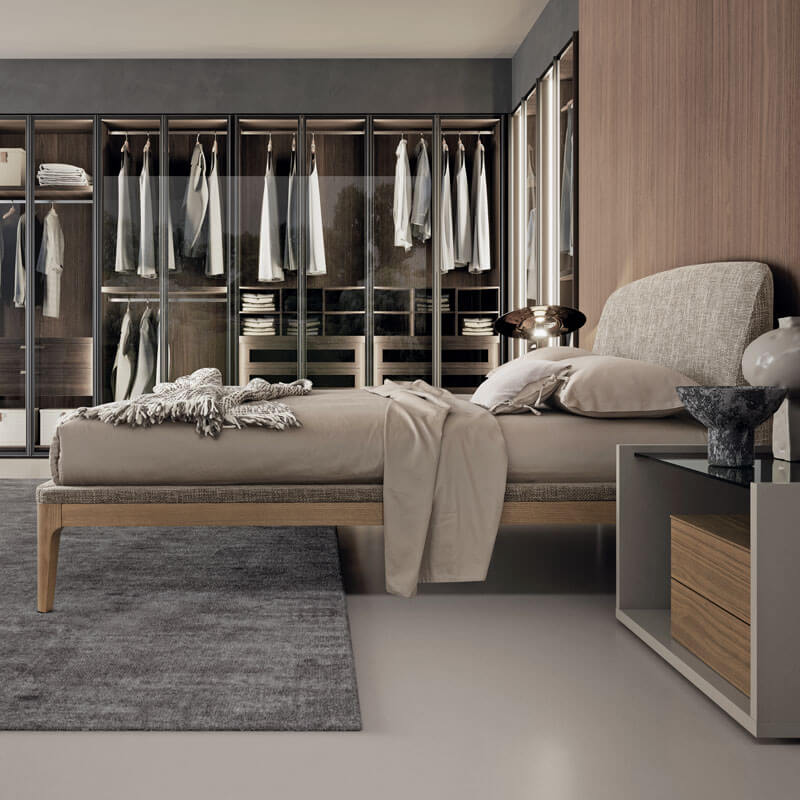 The sides of the upholstered headboard are characterised by a line that is slightly softened towards the front so as to be more comfortable and cosy.